Cost
Expensive, and Luxury!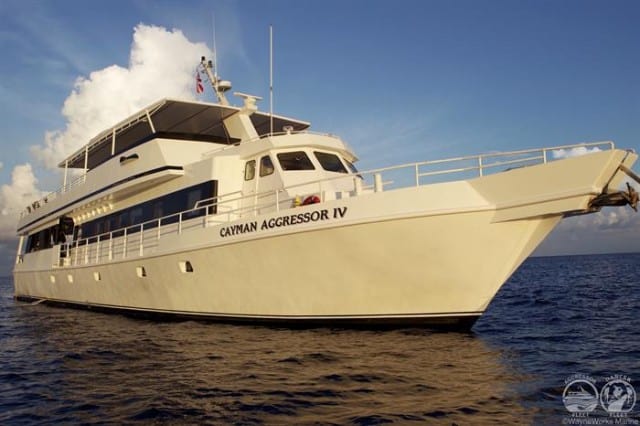 MV Cayman Aggressor IV dive boat review
MV Cayman Aggressor IV is part of the legendary Aggressor Fleet, based in the USA. They have liveaboard offerings covering the vast majority of the globe's best scuba diving locations. The MV Cayman Aggressor IV, as with the rest of their fleet, is purpose built and maintained to Aggressor Fleet's demanding standards. Their attention to detail and consistentency of approach making them one of the most popular tour operators on the oceans.
The Caymans offer some world class diving and the islands are relatively easy to reach – being 480 off the Florida coast in the Western Caribbean. The visibility here is usually great, with up to 30m of clear blue water. The water temperature is 26-28c all year round. And the wildlife offers the opportunity to see some of the Caribbean's favourite inhabitants including barracuda, rays, schooling tropical fish and turtles.
Built to the world-reknowned Lloyd's Registry and American Bureau of Shipping standards The MV Cayman Aggressor IV is an impressive 110ft/33m long, 22ft/7m in beam. Meeting these requirements ensures she has a whole plethora of safety equipment onboard. A powerful and stable vessel, she cruises at 10knots as you power effortlessly through the warm Caribbean waters to the next dive site.
You can check the availability and prices for this Boat here.
Cabins and Boat Layout
A luxury liveaboard in the truest sense of the word, the MV Cayman Aggressor IV is capable of providing berths for up to 18 guests. Each cabin has some common facilities such as air-conditioning, TV/DVD/Media facilties and head plus shower bathroom amenities. However, the key differences are: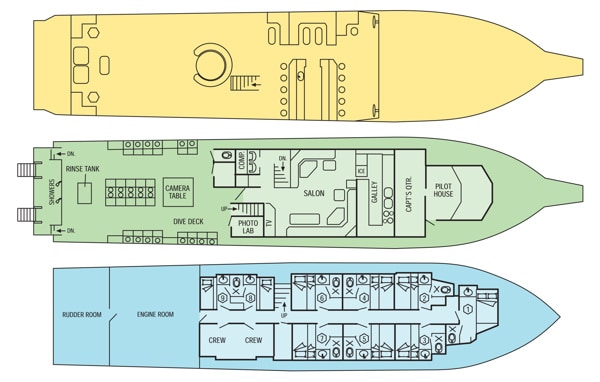 Cabin No.1 – Master Stateroom No.1 is the largest cabin on the vessel. It features one queen-sized double bed and is more spacious than the other cabins at 8 x 12 feet in size.
Cabin No's 2-7 – Deluxe Staterooms that are marginally smaller than Cabin No.1 at approximately 7½ x 7 feet but feature the same amenities and features. In addition, they feature a porthole style window and double bed (lower) with a single bunk above.
Cabin No's 8-9 – Twin Share Staterooms. These are marginally smaller at 6½ x 6ft in size and feature twin bunk beds. The two adjoining cabins have shared bathroom facilities. However, the other conveniences, such as air-conditioning, remain.
The layout of MV Cayman Aggressor IV is very similar to the winning formula of the other Aggressor fleet vessel. Cabins are on the lower deck. Moving upstairs to the main deck there's a salon area where you can relax with other guests, read a book from the library and study your fish! Or watch a movie on the TV. For photographers, there's a special camera room with a table and charge point to mirror the camera table for divers on the dive deck – allowing you ample opportunity to tweak your underwater shots and prepare for the next dive.
A selection of beers and wines are available from bar when the diving is done – or when you're enjoying food in the spacious dining and buffet area next to the galley. Here, 3 times a day, the chef prepares a combination of delicious local foods made with fresh ingredients combined with more traditional western meals. Still hungry? There are snacks available throughout the day to nibble on before and after each dive. Soft drinks, tea and coffee and always available too.
There's a hot tub and sun deck up on the top deck, together with sun loungers for those relaxing surface intervals as you off-gas and reflect on what you've seen. Or simply chill, relax, slow down and gaze into the blue skies and equally blue waters. The sun deck is also partially covered and you have the option to doze in the shaded areas before the next dive briefing.
Diving onboard Cayman Aggressor IV
There's a roomy dive deck with ample space to store equipment and change pre/post-dive.
Rinse tanks are available for delicate equipment to ensure it stays well-maintained. There are also showers on the dive platform at the stern for rinsing your ears post-dive!
The usual support dinghies or on standby for safety. And a nitrox membrane system provides gas mixes to qualification and dive site; allowing those qualified to extend bottom time, stay fresher and stay clear of no-stop limits.
Itineraries
Leaving each week from George Town Tourist Dock, itineraries usually are of 7 nights and aims to take in the best diving the area has to offer including Bloody Bay Wall in Little Cayman, Stingray City, Northwall, Southwall and, for the wreck-heads, Russian Destroyer in Cayman Brac, Kittiwake and Doc Polson wrecks in Grand Cayman.
Expect to pay around EUR2,755 for this length trip. This equates to 299/day. However, please note that this does not include some extras such as port/marine park fees, diving insurance and equipment rental. Please contact us for further details.
Where does this liveaboard dive boat go?
Check out the fabulous places where this dive boat travels to.
Note: some destinations may not be listed below, please enquire for more details.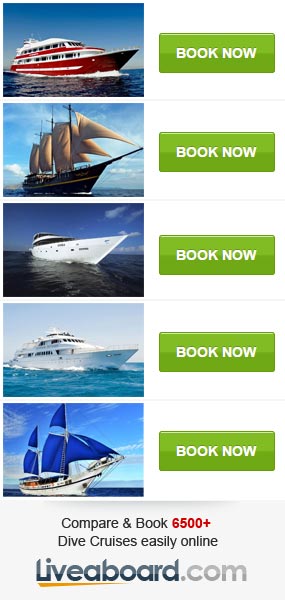 Other Liveaboard Reviews in Caribbean & Cayman Islands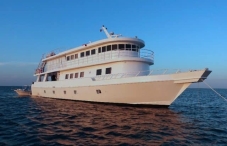 The Jardines Aggressor is a liveaboard o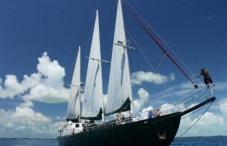 The almost 32 meters Juliet is a schoone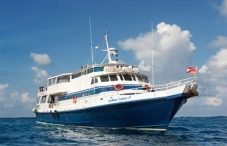 The Caribbean Explorer II departs from e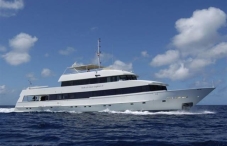 The MV Turks & Caicos Explorer II is
Dive spots reviews in Caribbean & Cayman Islands
No dive sites reviews found