If you have dived in Tulamben before, please share your experiences: Dive spots you would recommend, which Dive Center you used, Fishes & Diving, Visibility, Currents, etc. Please post your comments in the section below, by doing so you will help fellow divers to plan their next trip

The Tulamben Liberty ship wreck is a must do for any divers going to Bali. The wreck is humongous (120 m) and is a fantastic playground to explore.
If you are a beginner diver it is a unique opportunity to scuba dive a world class wreck dive site. If you are an experienced diver try to go further to the deeper part of the wreck around 35 m deep and look at the wonderful bow gun covered with Coral. It is a great photo opportunity! Moreover for macro lovers you can also find the rare pygmy seahorse in the area.
Photo Credit: http://www.flickr.com/photos/leafbug/357010321/
All over the wreck you will spot schooling fishes, trevallies and barracudas looking for their next meal and Blacktip Reef Sharks patrolling the area. On the sandy part, watch the garden Eels dance and try to spot the giant Sweetlips often there.
In this page you will find more detailed information about scuba diving in Tulamben.
Best Dive Review
The Liberty Wreck is not the only amazing dive site around the Tulamben area. Diving the Tulamben Wall also called Drop Off is also a great experience and makes a perfect second dive.
A few kilometres North, you will find the Kubu village. There is a wonderful reef with a nice coral garden. There are two very easy dive sites perfect for beginners. Also a very good place for macro underwater photography with pygmy seahorse and nudibranch. A good place to see blacktip and whitetip reef Sharks. Night diving this site is also very rewarding.
How to dive Tulamben?
Most people head to Tulamben for a daytrip from all over Bali (and mostly South Bali). Everything is arranged by the dive centres and you will normally make 2 or 3 dives during the day around Tulamben. One dive early morning on the USS Liberty Ship Wreck, one dive on the beautiful Tulamben wall, a yummy lunch on the beach then another great dive on the Liberty Ship seems to be a perfect programme!
The Wreck is so big that you need at least two dives to see it all.
A good tip from us: spend the night around Tulamben and enjoy a terrific night dive on the Liberty Ship wreck! Then be the first to dive the wreck in the morning (without all the daytrippers yet)! This makes it an unforgettable experience!
Where to stay?
I usually use this website to book in advance my hotels in Tulamben as they usually have the lowest rates I find. I like it because it's free to cancel and change the dates.
Best time to dive in Tulamben
Try to dive there early in the morning or late in the afternoon as the wreck can be seriously packed with dozens of divers during 'rush hour', normally between 10 am and 2 pm.
Top liveaboards in Tulamben according to divers reviews
Scuba Diving conditions
The water is usually very clear and most of time there is no current at all. The underwater photographers will delight in the black volcanic sand below which gives a remarkable and unusual contrast with the colourful coral and fishes.
Snorkelling in Tulamben
The wreck starts around 4 m and can also be snorkelled. However you have to be in good shape as the beach is about 40 m away and you can get tired easily. The best is to rent a small outrigger boat who will wait for you. Otherwise, it might be easier for snorkellers to go a few hundred meters south near the Drop Off dive site or in Amed.
Diving Safety
If you are planning an upcoming dive trip or travelling to Tulamben, it is a really good idea to invest in travel insurance for scuba diving, because you never know what could happen and when you might need it (because accidents do happen!). I recommend this diving insurance as they offer worldwide coverage and focus on providing scuba divers a quality insurance and medical assistance service.
Photos Tulamben
Travel Guide
Now that you know all about the underwater world, you might want to start planning your scuba holiday! Check out our Tulamben Travel Review for information about how to get there, activities and excursions, where to stay, and more.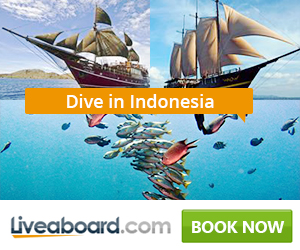 Diving Reviews for this region
Dive spots reviews in Tulamben
Liveaboard Reviews in Tulamben
Diving centers in Tulamben