I'm still not sure how and why, but the Philippines are often overlooked by traveler exploring South East Asia. Indeed, most travelers and divers I met along the way have never touched base on any of these beautiful islands. Let's explore them through this post, and see why the Philippines should be the next country on your bucket list!
So, you should scuba dive and snorkel in the Philippines because :
---
1. It's more fun in the Philippines!
If Thailand is the land of smiles, the Philippines definitely is the land of fun! Indeed, you can do pretty much any activity you want while visiting this 7 000+ islands's archipelago. First, anything outdoor will be great, from scuba diving to hiking the highest mountains. Secondly, any cultural activity is doable, either by visiting remote villages or exploring some historical quarters in Manila.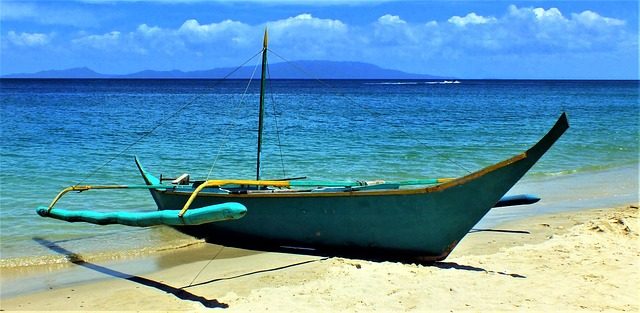 .
2. There are countless pristine beaches!
It's incredible how most places are untouched in this country, and it's why the Philippines are so beautiful. You will find plenty of splendid beaches everywhere, so make sure you have your mask and snorkel with you! Of course, you can also rent a snorkeling kit, or buy one, right there, and for cheap.
Moreover, this means excellent and uncrowded scuba diving almost everywhere. Get away from the main tourist area and find small, local clubs that offer an environment friendly and responsible scuba diving operation.
.
3. You dive right in the famous coral triangle!
The Philippines is located at the very tip of the Coral Triangle, which is a heaven when it comes to biodiversity. Indeed, the area is known to have about 600 reef-building coral species that are home to over 2000 species of fish. Plus, as stated by World Wild Life, the coral triangle is home to 6 of the 7 species of marine turtle know worldwide.
The coral triangle includes many countries, with lots of Indonesia's best dive areas located right in the center of the triangle. Other regions are Malaysia, the Solomon Islands and Papua New Guinea.
4. You can experience the best diving in the world!
No kidding! With a varied landscape, both on land and underwater, the Philippines have a lot to offer in term of scuba diving. While some islands being sandy islets, and others having rocky edges surrounded by the clearest waters, the diving possibilities are endless. Plus, snorkeling is doable pretty much everywhere, whether from shore or when boarding a bangka boat for a traditional island hopping tour in Palawan!
Quick list – Best dive sites in the Philippines:
Apo Reef & Coron include so many dive sites and they are all great. From shallow snorkeling sites to WWII wreck diving, you will have it all!
Tubbataha Reef National Park near Palawan Island has outstanding diving! You can board a Philippines liveaboard diving cruise to get the most out of your journey!
Cebu & Malapascua Islands both offer a whole lot of great scuba diving opportunities. Indeed, from diving with the whale sharks in Oslob or Moalboal, to discovering the coral gardens and/or the thresher sharks of Malapascua, you'll have plenty on sight!
---
There's much more! Make sure you check our Philippines scuba diving page for more information on the best Philippines scuba diving spots!
---
.
5. Life is easy in the Philippines!
A large percentage of the Filipino population speaks English in addition to their native dialects. Indeed, this means you will find dive centers and guides with whom you can communicate easy. Plus, the costs of living are pretty low in general, meaning you get a lot for your money while staying in the Philippines. Lastly, the locals are super nice, at least in my opinion! Indeed, I found the Filipino people to be super helpful, customer oriented and very nice to talk to. But, my opinion might reflect the result of traveling to less touristy areas, as opposed to Thailand, for example.
---
Have you been to the Philippines? Please tell us about your favorite diving spots and your best activity in the comments below! ⇓
---
Related Posts