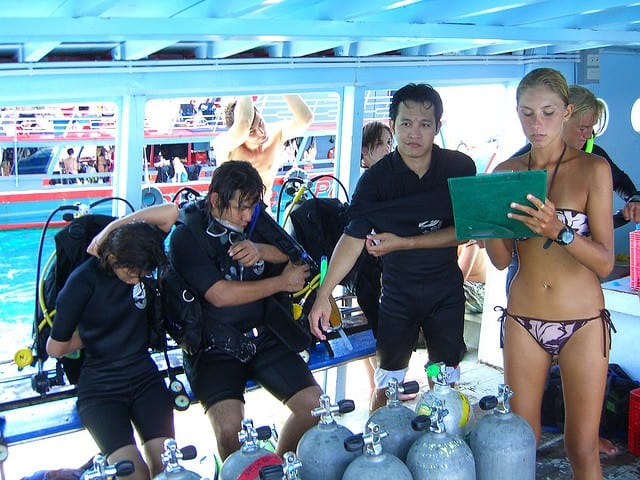 There are more than 30 Scuba Diving Centers around Koh Tao. There is therefore a concurency and the dive prices are very low, indeed this is one of the cheapest place to dive in the world!
Please find below a summary of the diving prices around Koh Tao:
Discover:  60 to 70 US Dollars / 55 to 60 Euros
One Dive cost: 25 to 35 US Dollars / 20 to 25 Euros
Padi Open Water Course:  275 to 290 US Dollars / 250 to 260 Euros
Padi Open Water Advanced Course: 265 to 275 US Dollars / 240 to 250 Euros
Recue Diver Course: 290 to 310 US Dollars / 270 to 280 Euros
Divemaster Course price: starts from 800 US Dollars / 700 Euros
As you can see, cost of diving around Koh Tao is quite low! However I advise you not to always go to the cheapest dive center but to visit a few and ask questions before chosing. It is always better to pay a bit more and to feel comfortable with your Divemaster!
Enjoy ;-).