Cost
Expensive, and Luxury!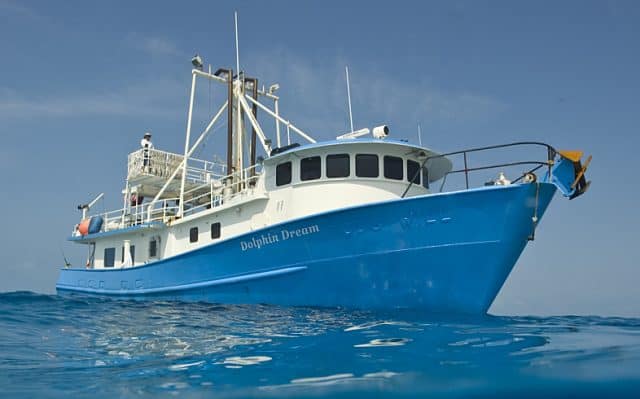 MY Dolphin Dream dive boat review
The 25 meters Dolphin Dream is a charter liveaboard cruising in the Bahamas. The sturdy vessel offers scuba diving cruises with wild dolphins but also general diving and shark expeditions.
.
Boat Cabins & Layout
The Dolphin Dream displays 6 cabins on-board, catering to maximum 12 divers. The cabins each features enough space, some storage and for most, 2 bunk beds. One cabin has a double bed, making it perfect for couples. Moreover, the bathrooms and shower heads are shared between all the guest, there are 3 of them plus an outside fresh water shower.
Furthermore, the Dolphin Dream has nothing to see with bigger counter parts such as the Aqua Cat. Indeed, it's much smaller and offers a customizable and more private experience.
Visit this page to compare liveaboard & prices for the Bahamas!
.
Dolphin Dream's On-board Facilities
The main indoor area on the Dolphin Dream is used both as a lounge and dining area. Indeed, there's plenty of space for everyone to gather there and enjoy the freshly cooked meals. Non-alcoholic drinks and snacks are available through the day, at the bar by the galley. Plus, there's a television and small media library which you are free to use. Moreover, as you get outside you will find the best view on the Bahamas, and for dolphin watching, to be at the bow. There's also two sundecks, one is covered, perfect for reading and the second is soaked in sun rays!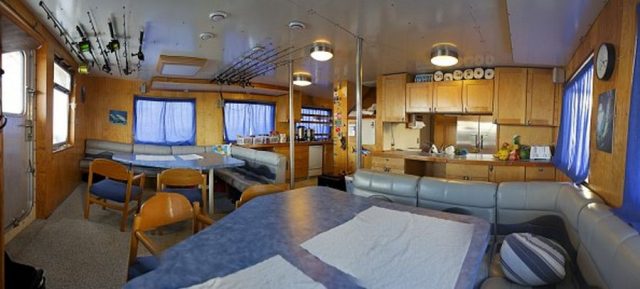 .
Scuba Diving with the MY Dolphin Dream
The dive vessel is fully equipped with modern navigational and safety technologies to insure a very safe trip. Also, the large dive deck has just everything you might need, from camera station to separate rinse tanks and not forgetting the fishing equipment. There are tanks stations with benches and storage for your gear as well as a very convenient dive platform. It's all set for the dive professionals to guide your group through an incredible scuba diving adventure.
---
Please visit the vessel's webpage for schedules and prices. 
Where does this liveaboard dive boat go?
Check out the fabulous places where this dive boat travels to.
Note: some destinations may not be listed below, please enquire for more details.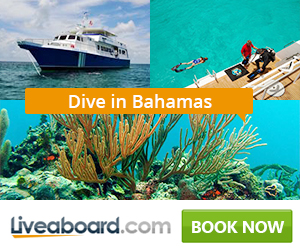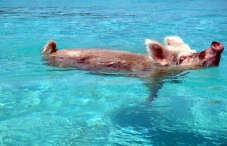 The Bahamas offer a wide range of diving sites. There are sites that are great for learning to dive and others for experienced divers. Cave divers will find many opportunities.
Other Liveaboard Reviews in Bahamas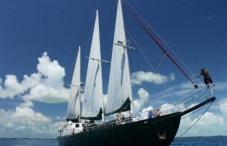 The almost 32 meters Juliet is a schoone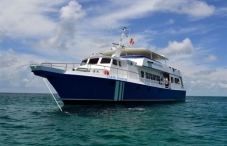 There are few more luxurious dive vessel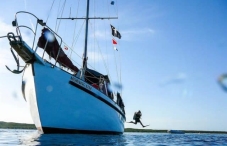 For more than 35 years Blackbeard's Crui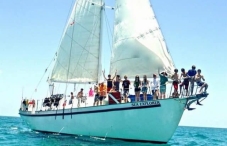 Blackbeard's Sea Explorer and Blackbeard
Dive spots reviews in Bahamas
No dive sites reviews found