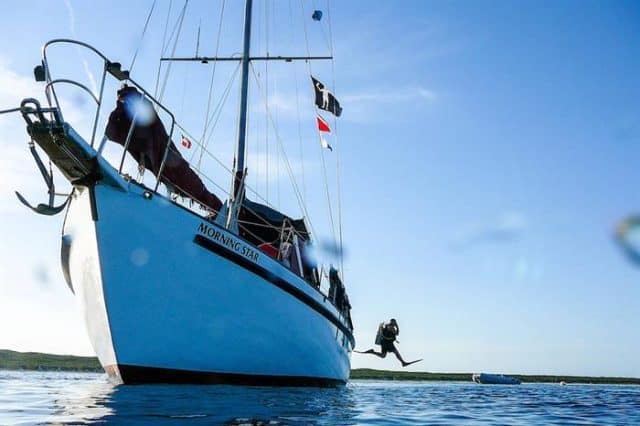 Blackbeard's Morning Star dive boat review
For more than 35 years Blackbeard's Cruises have been offering fun, affordable cruises to the Bahamas Out Islands (all except New Providence and Grand Bahama). Their vessels – including Blackbeard's Morning Star and Blackbeard's Sea Explorer offer maximum enjoyment for minimum price! "Twice the fun, half the cost!" is their motto.
With great visibility of 24-30m, a water temperature of 24c in winter and 30c in summer and a huge variety of aquatic life – there's something for everyone. There is a sub-tropical climate in the Bahamas which means almost year-round sunshine and great conditions. There's an array of fish life; keep your eyes peeled for the national fish of the Bahamas – the Nassau Grouper. Coral life is good as you traverse undersea walls and reefs and, should you be lucky, you may find yourself in an encounter with a dolphin, ray, shark or turtle! There's also variety to the dive sites. Secluded reefs, walls and even drift dives at the famous 'washing machine' all await you. The diving is suitable for all levels.
For the true Caribbean pirate experience, there couldn't be a much more suitable vessel than the Blackbeard's Morning Star and Blackbeard's Sea Explorer sloops. Built in 2003, the traditionally styled vessel is 65ft/20m in length and 19ft/5.7m in beam. She has a powerful Ford Lehman engine and cruises between the islands at 8 knots.
Don't be deceived, however, into thinking this pirate ship is lacking in safety features. She has everything from radar, depth sounder, GPS, radio through to a first aid trained crew should the need arise.
You can check the availability and prices for this Boat here.
Cabins and Boat Layout
Blackbeard's Morning Star is a fun vessel for those wanting to socialise and have a great time.

There are dormitory-style cabins to accommodate 24 people in either single or couple berths. Beds/Berths are single upper and lower, or double upper and lower, each with its own privacy curtain. The cabins are air-conditioned and there are 3 shared bathrooms on the vessel.
When you're in-between dives there's space to relax and take in the Caribbean sunshine at the bow of the boat. Or, alternatively, there's a salon area where you might relax and share stories with your fellow-pirates! – all in air-conditioned comfort of course. This is also where you'll settle down for buffet style food with the other divers each meal-time.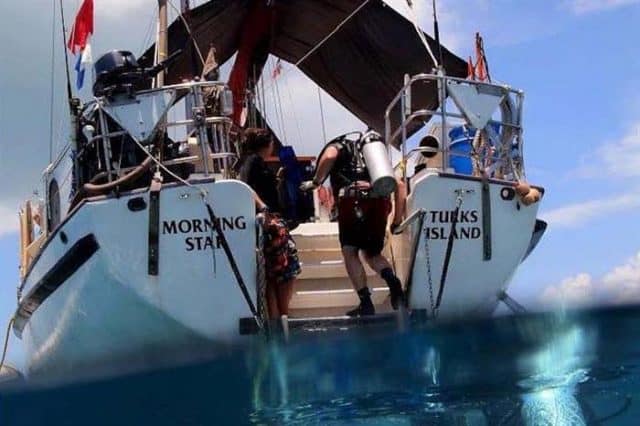 Soft drinks flow all day and snacks are available in the highly unlikely event you're still hungry. When the diving is done there's also complimentary beer and rum punch.
Diving onboard Blackbeard's Morning Star
The English-speaking crew are there to make sure you have a fun and safe time on the up to 19 dives usually available on a week's cruise.
There are approximately 250 dive sites to sites and a huge variety of different dive experiences to be had.
There are DIN/yoke adaptors should you have brought your own regulators.
The vessel also has a diving tender/dinghy to assist with logistics, take guest to the islands' beaches and pick up divers as needed.
Itineraries
Blackbeard's 'Best of the Bahamas' runs each week taking in the best the islands have to offer based on experience and conditions.
Expect to pay just EUR895 for a 7 day/6 night trip. This equates to only EUR127/day, making her an extremely affordable option. Please note that this does not include some extras such as port/marine park fees and crew tips. Please contact us for further details.
Where does this liveaboard dive boat go?
Check out the fabulous places where this dive boat travels to.
Note: some destinations may not be listed below, please enquire for more details.

Other Liveaboard Reviews in Bahamas & Caribbean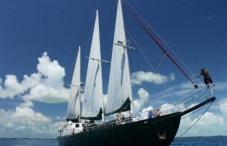 The almost 32 meters Juliet is a schoone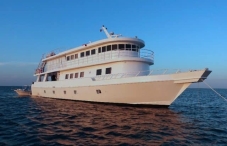 The Jardines Aggressor is a liveaboard o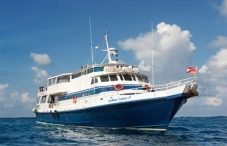 The Caribbean Explorer II departs from e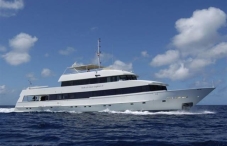 The MV Turks & Caicos Explorer II is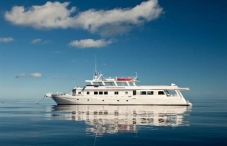 The MV Turks and Caicos Aggressor II is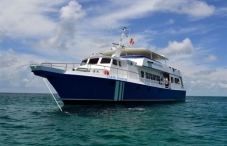 There are few more luxurious dive vessel
Dive spots reviews in Bahamas & Caribbean
No dive sites reviews found