Sea life
WOW! Once in a lifetime experience!
Current
None or Light current
Visiblity
Am I dreaming?! 30m+!
Level Advanced Divers
Dive depth Normal diving depth, 10-25m
The Fury Shoals make up several reefs along the Southwest Red Sea coast, offering amazing scuba diving opportunities with some of the most pristine reefs in Egypt. The hard and soft coral are unspoiled and are a highlight of many dive sites such as the Fury Shoal Garden.
Fury Shoals have one of the most beautiful coral reefs in the entire Red Sea. One of its main attractions is the Chinese tugboat, which sank in the 1940s.
The marine life is also really great with all the usual reef fishes of the Red Sea and various species of reef Sharks (Whitetip, Grey) and even sometimes the curious Oceanic Whitetip Shark. Pelagic fishes such Barracudas, Giant Trevallies, Dogtooth Tunas are also common in the area.
Various kinds of dive sites are available depending on what you fancy (or what gets your heart rate going!): fringing reefs, lagoons, drop-offs or wrecks are some of the options so you certainly won't get bored here diving amongst these magnificent coral formations. A very famous dive site in The Fury Shoals is called the Dolphin Reef (Sha'ab Sataya). A pod of Dolphins is living there and can be often spotted while scuba diving or Snorkelling.
Aside from the wrecks, Fury Shoals have amazing and colorful coral reefs teeming with marine life. Fury Shoals is definitely the divesite to be if you want to explore both artificial and natural reefs.
The Fury Shoals is a great diving spot if you want to avoid the crowded dive sites of the Northern Red Sea and if you look for pristine reefs with superb coral.
The Fury Shoals are located in front of Wadi Lahami South of Marsa Alam and North of Ras Banas. It is possible to dive Fury Shoals from Marsa Alam on a day trip or from Hamata. Several liveaboards also explore these wonderful reefs.
This location is a Reef.
You can dive Fury Shoals all year long. Access: from the Shore. See the map of Fury Shoals on the right for the exact location.
Fishes you may spot while diving Fury Shoals
Barracuda

Giant Trevally

Moray Eel

Octopus

Whitetip Shark
... and more fishes & sea life, Dogtooth Tuna, Grey Reef Shark, Oceanic Whitetip Shark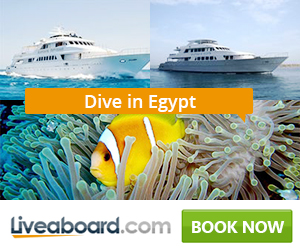 Photos
previous
Clown fishes waiting in front of their blue anemone house

Blacktip Shark patrolling the crystal clear water... EPIC photo!

Huge Hammerhead Shark patrolling the reef in French Polynesia

Beautiful & Colorful Mandarin Fish

Yellow Seahorse in Lembeh Strait

Photo by Agnes Tjandranegara

Lion Fish swimming in crystal clear water

Photo by Agnes Tjandranegara

Huge Turtle resting on the sea floor

Porcupine Fish Moving Out Of
next
Diving Reviews for this region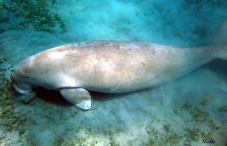 Excellent Scuba Diving with great chances of spotting Dolphins, Dugongs, Oceanic Whitetip Sharks and Hammerhead Sharks. Access to famous dive sites of Elphinstone Reef and Abu Dabbab! Very Good Visibility.
Liveaboard Reviews in Marsa Alam
Dive spots reviews in Marsa Alam
Diving centers in Marsa Alam