Sea life
WOW! Once in a lifetime experience!
Visiblity
Good visibility: 10->20m
Level Advanced Divers
Dive depth Shallow depth, 0-10m
Abu Dabbab is one of the most famous dive sites in the Red Sea and of all of Egypt. It is one of the few places in the world where you can dive with the very rare and endangered Dugong aka the Sea Cow. In fact, there are two resident Dugongs in the Abu Dabbab bay named Dennis and Dougal. This dive site also features friendly giant Green Sea Turtles that you can swim with up close and personal. In the shallow water, it is not rare to spot the bizarre looking but completely harmless Guitar Shark.
In addition to the big stuff, there are also superb macro subjects such as the ornate Ghost Pipefish, the rare thorny seahorse and the delicate Hairy Pygmy Pipehorse!
All this Exceptional and Rare marine life makes Abu Dabbab a very special spot and a must dive for anyone visiting Marsa Alam.
Although visibility is quite poor, Abu Dabbab is still considered a beautiful dive site in the Red Sea. One can get very close to the green sea turtles, since they are accustomed to divers. Rare animals can also be spotted in this reef, which makes it more alluring not only to divers but to photographers as well.
The dive site is very easy. It is located in a sandy bay with no current and shallow depth (maximum around 18 m deep) making it suitable even for beginner divers. Underwater photographers will be delighted to take pictures easily of such rare animals. It makes a great snorkelling spot too.
However the visibility is often quite low due to the sand and be aware that the Abu Dabbab can get quite crowded as it is a very popular dive site!
Access
Abu Dabbab is located about 30 km North of Marsa Alam and day trips are organized by the dive operators of Marsa Alam to go there almost everyday.
This location is a Reef.
You can dive Abu Dabbab all year long. Access: from the Shore. See the map of Abu Dabbab on the right for the exact location.
Fishes you may spot while diving Abu Dabbab
Guitar Shark
... and more fishes & sea life, Dugong, Green Sea Turtle

Photos
previous
Yellow Seahorse in Lembeh Strait

Photo by Agnes Tjandranegara

Clown fishes waiting in front of their blue anemone house

Blacktip Shark patrolling the crystal clear water... EPIC photo!

Huge Hammerhead Shark patrolling the reef in French Polynesia

Beautiful & Colorful Mandarin Fish

Lion Fish swimming in crystal clear water

Photo by Agnes Tjandranegara

Transparent Shrimps On White Pristine Coral Reef

Photo by Agnes Tjandranegara

Busy

Photo by Matthieu Billaud
next
Diving Reviews for this region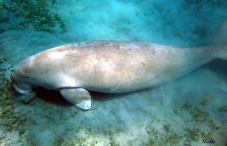 Excellent Scuba Diving with great chances of spotting Dolphins, Dugongs, Oceanic Whitetip Sharks and Hammerhead Sharks. Access to famous dive sites of Elphinstone Reef and Abu Dabbab! Very Good Visibility.
Liveaboard Reviews in Marsa Alam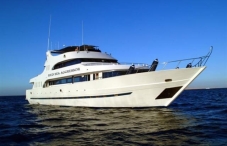 Internationally renowned liveaboard oper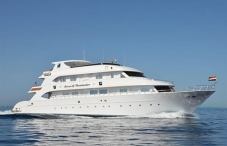 The Red Sea is a well-known diving desti
Dive spots reviews in Marsa Alam
Diving centers in Marsa Alam