Sea life
A few fishes around...
Current
None or Light current
Visiblity
Good visibility: 10->20m
Level Advanced Divers
Dive depth Normal diving depth, 10-25m
The Koh Kraden Wreck is a former Japanese Destroyer wreck in Koh Lanta which sunk in 1944 after an air attack. The Koh Kraden Island is a small Island located not far from Ko Lanta. The visibilty is often quite low at around 8 m. The wreck is about 24 m deep and it is better if you have completed your Open Water Advanced to dive it. It is a good place to see intricate Seahorses. There are nets around the wreck and as the visibility is reduced it is better to dive there with a Knife and Lamp. If you are an experienced wreck diver it is possible to penetrate the bow section.
Most people are here for
Wreck Diving
.
You can dive Koh Kraden Wreck all year long. Access: from the Shore. See the map of Koh Kraden Wreck on the right for the exact location.
Fishes you may spot while diving Koh Kraden Wreck
Turtle
... and more fishes & sea life, Reef Shark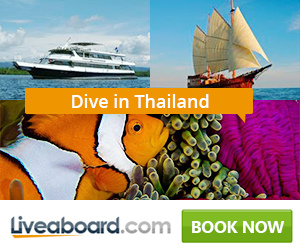 Photos
previous
Busy With Many Fishes Living Together

Huge Turtle resting on the sea floor

Fish Hiding Protected In Anemone
next
Diving Reviews for this region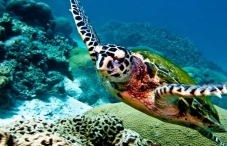 Excellent Marine life with good chances to spot Leopard sharks, Manta Rays and even a Whale Shark!
Liveaboard Reviews in Koh Lanta
Dive spots reviews in Koh Lanta
Diving centers in Koh Lanta