If you have been to Bonaire before, please share your experiences, ideas and feedback (Hotel, Excursions, General Feeling,…) in the comments section below, by doing so you will help fellow travellers to plan their next trip

Bonaire constantly rates as some of the best dive sites in the world. It is also considered the best shore diving destination in the world.
In this page you will find practical information to plan a scuba diving trip to Bonaire:
Where to stay?
Bonaire is not known as a liveaboard destination. It is well known for its shore dive sites and many of them are also used for boat dives.
Visitors to the island are offered an arrange of different accommodation styles from simple bed and breakfasts to luxury resorts. Most tourist stay near the capital, Kralendijk.
Activities and excursions in Bonaire
Bonaire is primarily a scuba diving destination.However, there is much more to Bonaire than scuba diving.  Kayaking is very popular. Other water sports are also available with it being a great location for kite surfing.
Away from the water you will find great hiking and mountain biking. Bird lovers will find their niche there as well.
Best time to visit Bonaire
The best time to visit Bonaire is not controlled by weather but the number of tourist. Bonaire has an average daily temperature year round of 82°f /27°c and only about 20 inches of rain.
September is the hottest month in Bonaire with an average temperature of 86°F/ 30°C. Mid-December to mid-April marks the islands high seasons with the most tourist and highest hotel rates.
Bonaire is outside of the hurricane belt so it is a good alternative if you travel during the Caribbean hurricane season and are concerned if one might impact your vacation.
Health and Safety
San Francisco Hospital is a 60 bed facility fully equipped to respond to any emergency. Divers needing treatment for DCS will find it available from the emergency room.
The hyperbolic chamber is located next to the hospital. You should also notify your dive insurance company. Air ambulances can evacuate patients needing higher level of care to other hospitals. The island does have a number of doctors you can visit more less than emergency room care. There are also some urgent care facilities.
Bonaire is considered safe with little crime. However, you are reminded that low crime does not mean no crime so take normal precautions.
If you are planning an upcoming dive trip or travelling to Bonaire, it is a really good idea to invest in travel insurance for scuba diving, because you never know what could happen and when you might need it (because accidents do happen!). I recommend this diving insurance as they offer worldwide coverage and focus on providing scuba divers a quality insurance and medical assistance service.
Where is Bonaire located in the world?
Bonaire is an island in the Leeward Antilles of the Caribbean. It is located about 50 miles/ 80 kilometers north of the coast of South America by Venezuela.
How to get to Bonaire?
Bonaire International Airport locally called the Flamingo Airport is the prime gateway into the country. While daily tourist arrive on cruise ships and some tourist arrive on private yachts the majority of tourist arrive by air.
The Bonaire International Airport receives international flights from nearby islands and direct connections to the United States, Mexico, Central America and Europe. Most of the long haul connections are not available daily.
Do I need a visa for Bonaire?
The visa is requirements for all parts of the Kingdom of the Netherlands in the Caribbean for a visit as a tourist or for a short stay in the countries Aruba, Curaçao and St Maarten and for the Dutch Caribbean islands Bonaire, St Eustatius and Saba are the same
Visas are not required by passport holders for visits up to 90 days from: Albania, Andorra, Antigua and Barbuda, Argentina, Australia, Austria, Bahamas, Barbados, Belgium, Belize, Bosnia and Herzegovina, Brazil, Brunei, Bulgaria, Canada, Chile, Costa Rica, Croatia, Colombia, Cyprus, Czech Republic, Denmark, Dominica, Ecuador, El Salvador, Estonia, Finland, France, Germany, Greece, Grenada, Guatemala, Guyana, Honduras, Hong Kong, Hungary, Iceland, Ireland, Israel, Italy, Japan, Latvia, Liechtenstein, Lithuania, Luxembourg, Macao, Macedonia, Malaysia, Malta, Mauritius, Mexico, Moldova, Monaco, Montenegro, New Zealand, Nicaragua, Norway, Panama, Paraguay, Peru, Poland, Portugal, Romania, San Marino, Serbia, Seychelles, Singapore, Slovakia, Slovenia, South Korea, Spain, St Christopher and Nevis (St Kitts), St Lucia, St Vincent and the Grenadines, Slovakia, Slovenia, Suriname, Sweden, Switzerland, Taiwan, Trinidad and Tobago, United Arab Emirates, United Kingdom, United States, Uruguay, Vatican and Venezuela.
Nationals of countries not listed above but who hold residency permits for the United States, Canada, the Schengen Area, the United Kingdom, Ireland or Switzerland are not required of to have a visa.
Visits are limited to 90 days within 180 period.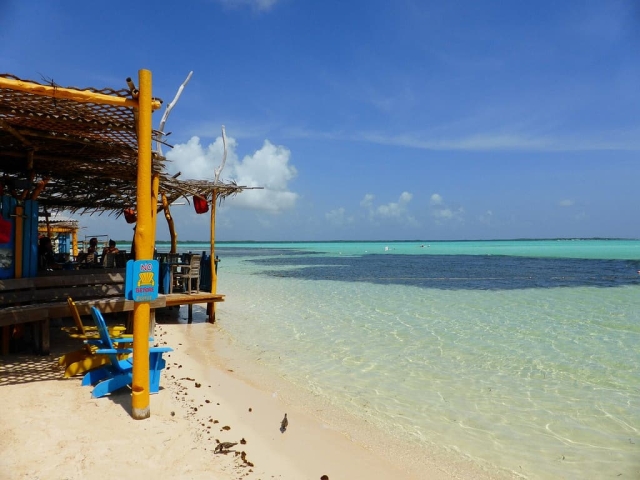 Getting Around
Bonaire is a small country and 90% of Bonaire residents live in Kralendijk the capital. There is no public transportation system. Taxis are available.
Most visitors, especially scuba divers, staying on the island rent a vehicle. There are a number of both local and international rental car companies in Bonaire. Most rental vehicles are equipped to carry scuba tanks, and the most common rentals are pick up trucks.
Bonaire is a location that the independent diver and the water enthusiast can really enjoy. The tourism is low key and geared towards those that love the water. Many of the best dive sites in the world are located here and are shore dives. Get a rental car or truck, pick up some dive tanks and dive on your own schedule.
Bonaire Photos
Scuba diving
You will find all information about sea life, best time to visit, top dive spots, etc. in our review: Bonaire Diving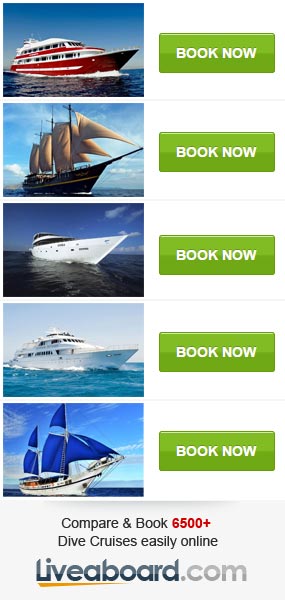 Diving Reviews for this region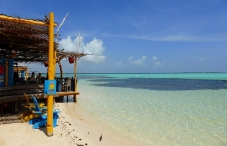 Bonaire has been voted the Best Shore Dive Destination 22 consecutive times by the readers of Scuba Diving Magazine.
Liveaboard Reviews in Bonaire
Cruise ship Reviews in Bonaire