Cost
Expensive, and Luxury!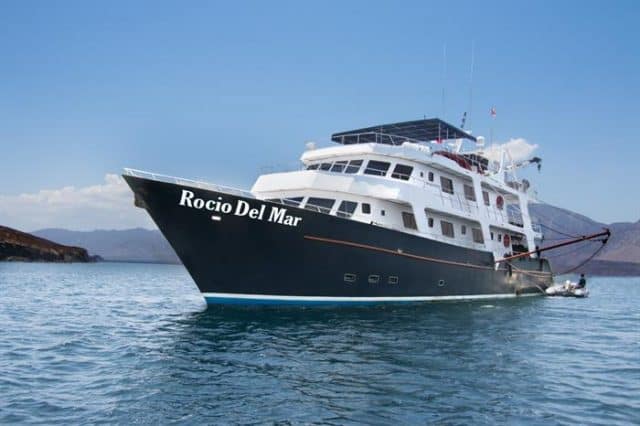 Rocio Del Mar dive boat review
Rocio del Mar is a 27 meters liveaboard offering scuba diving cruises to the Pacific side of Mexico. Indeed, with itineraries including the Soccoro Islands, Baja California and the Sea of Cortes, the Rocio del Mar is sure to impress.
.
Boat Cabins & Layout
Rocio Del Mar can welcome up to 22 guest in 10 comfortable cabins located either on the main or upper deck. Each cabin has it's own en-suite bathroom, carpeted flooring and air-conditioning. Plus, there is plenty of storage space for clothes and personal items. The rooms all have good size windows as they are located on the top deck instead of the usual lower deck.
You can check the latest schedule & prices for this liveaboard here.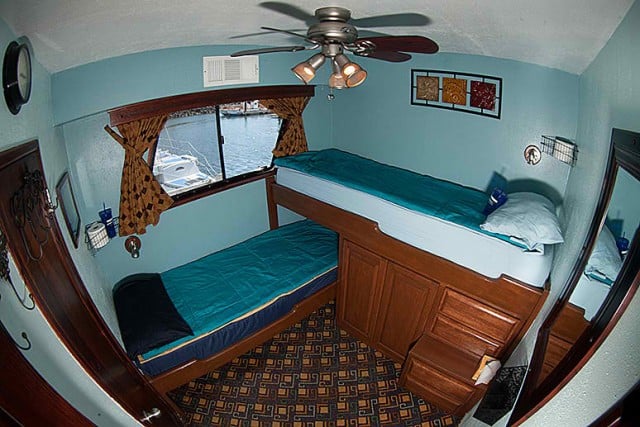 .
The bed layout is different in every cabin, giving the guests an appreciable flexibility. Indeed, some rooms have a double bed, other have to twin bunk bed and some have 1 double bed plus 1 twin bed.
.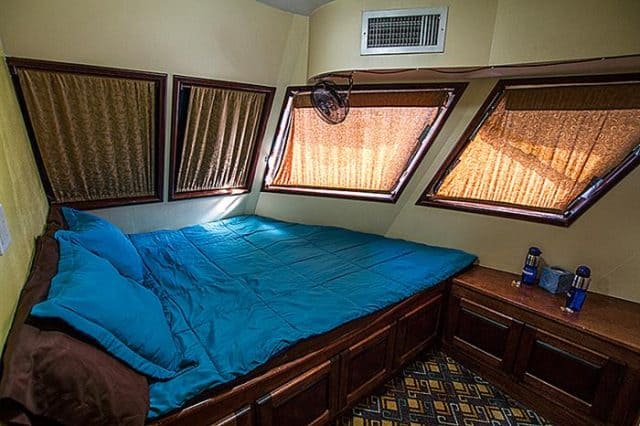 .
Rocio Del Mar On-board Facilities
The dive boat features a spacious dining area, which also is air-conditioned. This restaurant style informal dining area has cushioned seating and was smartly located where the waves movement is less felt while navigating. Indeed, that makes the freshly prepared meals only more enjoyable!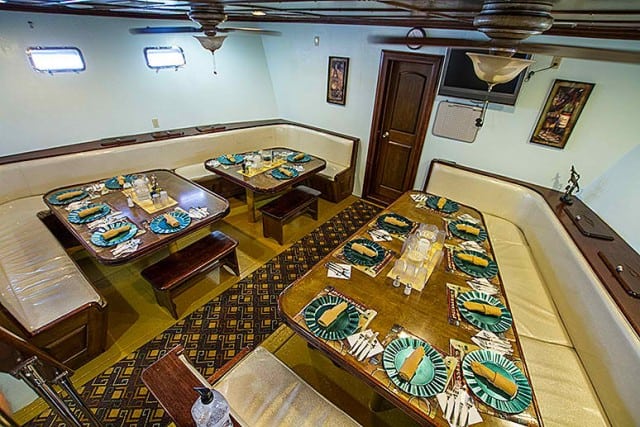 .
Furthermore, the Rocio Del Mar features a cozy indoor salon, where you'll find a complete entertainment system as well as a fridge full of drinks. Plus, alcoholic beverages are free of charge on this dive boat!
Moreover, if you head outside you'll also find plenty of space to hang out. Indeed, with a massive top deck with barbecue bar and alfresco dining area plus a sundeck area, it perfect to relax! Also, there's another lounging area located on the upper deck, pictured below.
.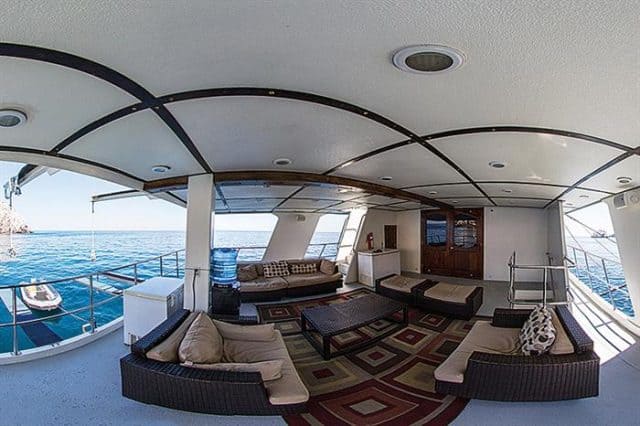 Finally, from every deck you get plenty of space, inside and out, to enjoy the beautiful ever changing views of either the Socorro Islands, the Sea of Cortes or even Baja California. Take a look at our top Best Mexico Liveaboards of 2016 and vote for this one if you like, it'll sure end up on this page!.
Have a look at what it's like to be on a Rocio Del Mar adventure! Watch this!
.
Vessel Layout
The Rocio Del Mar share the same owners as the Quino El Guardian, it sure also shares the same great service. That being said, the Rocio Del Mar is much newer and much bigger as it features two more decks. Indeed, built in 2009, it was even updated in 2014, enhancing comfort and insuring a secure navigation.
Scuba Diving with the Rocio Del Mar
The massive dive deck includes everything you need. Divers and photographers will lbe happy with lots of space, storage units and camera tables. Plus, the dive professional dive crew if always helpful and ready to guide you through some amazing scuba diving. Also, the dive platform is large and convenient to either enter the water or embark on the diving tender.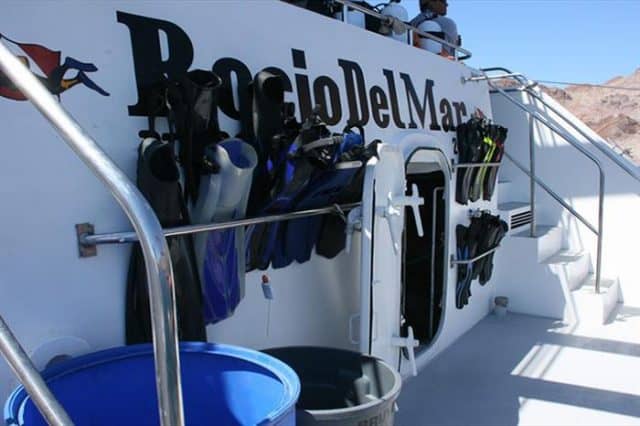 The Socorro Islands, also know as the Revillagigedo Islands, are volcanic islands in the Pacific Ocean. Some divers will dare calling them the Galapagos of Mexico. Indeed, it means their ecosystem is particularly impressive!  As for Baja California, you'll be lucky enough to dive with jumping mobula rays and playful sea lions. Finally, the Sea of Cortez itinerary can take you to a live underwater aquarium, the marine life is known to be dense and various.
---
Price starts at 
3,395$US – 9 days / 8 nights – Socorro Islands
2,495$US – 8 days / 7 nights – Sea of Cortez
3,995$US – 13 days / 12 nights – Explore Baja
Where does this liveaboard dive boat go?
Check out the fabulous places where this dive boat travels to.
Note: some destinations may not be listed below, please enquire for more details.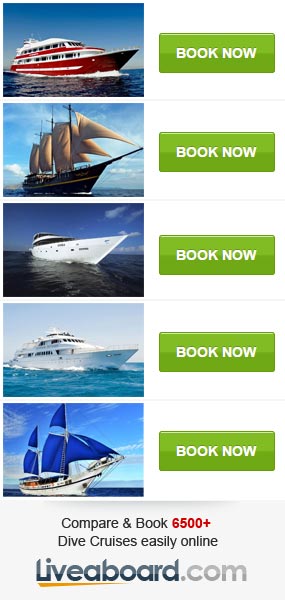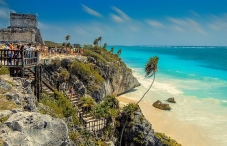 Mexico's Yucatán offers outstanding reef diving, wall dives, drift dives and the largest underwater art museum in the world.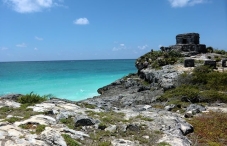 Mexico offers divers choices, Great liveaboards and large marine life encounters in the west, great reefs and cenotes in the east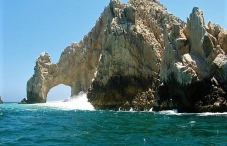 The Baja offers outstanding diving and is one of the best shark diving destinations for liveaboards.
Other Liveaboard Reviews in Baja California & Mexico & Sea of Cortez & Socorro Island
Dive spots reviews in Baja California & Mexico & Sea of Cortez & Socorro Island
No dive sites reviews found