Cost
Expensive, and Luxury!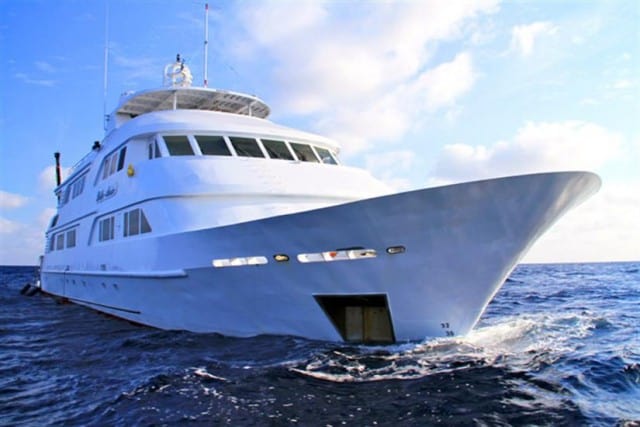 MV Nautilus Belle Amie dive boat review
MV Nautilus Belle Amie is one most spacious, luxurious and well-maintained liveaboards operating in the area.
Nautilus Belle Amie liveaboard cruises the Revillagigedos Archipelago (often known as the Socorro Islands), the Sea of Cortez and Guadalupe Island. These rocky, volcanic oceans are developing a reputation as "Mexico's Galapagos" and a liveaboard vessel is a great way access these amazing dive sites. And, with over 25 years of experience in the area, the staff and crew of this liveaboard know when and where the best diving is on offer. This gives you the best opportunity of seeing some of the best aquatic life in the habitat.
You can check the availability, schedule and prices for this Boat here.
At 135ft/40m long the purpose built for diving, stable and wide with a deep draft, Nautilus Belle Amie is comfortably proportioned. Comparable with her sister-ship Nautilus Explorer liveaboard, Nautilus Belle Amie was built in 2005 and then subsequently renovated again in 2014 to ensure her high cosmetic and safety standards. She is one of few vessel compliant with the exceedingly high SOLAS standards.
Cabins and Boat Layout
Nautilus Belle Amie diving boat can cater to a maximum of 28-30 guests and 11-12 crew over her 4 decks. There is accommodation to suit all requirements and budgets from quad-share staterooms to the luxurious VIP double premium suites.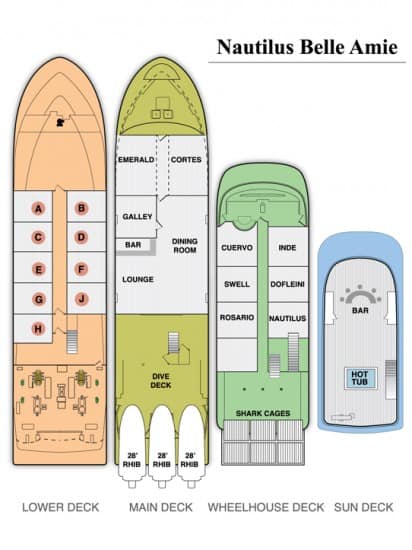 All rooms have ensuite bathroom facilities and air-conditioning. The roomy premium suites in addition have double sinks and showers, large windows, additional storage space and large flat-screen TV.
The lower deck of Nautilus Belle Amie is predominantly sleeping quarters. However, moving to the main deck you will find a comfortable and spacious lounge area and bar. Here you can enjoy a drink in the evening from the bar or enjoy the TV/DVD and entertainment system.
There is a spacious dining room adjacent to the dive deck where you can enjoy a combination of local and western foods. Vegetarian options are available and there are always snacks and drinks available throughout the day. There is no danger of becoming hungry aboard Nautilus Belle Amie!
Moving to the very top of the Nautilus Belle Amie there is a sun deck, with shaded area, and a bar with loungers. And, as is now commonplace on luxury liveaboards, a hot tub/Jacuzzi.
Scuba Diving onboard Nautilus Belle Amie
On the main deck adjacent to the dining area is a large dive deck. Extremely spacious and with individual dive stations, this is where you prepare your equipment.
3 large diving Skiffs are professionally driven and on standby for pick-ups and drop offs following your dive briefings from the experienced staff.
Essentially on a multi-dive trip, Nitrox is available and DIN adaptors for those bringing their own European regulators.
Itineraries
The itineraries and length of trip varies depending on season and prevailing weather. With Socorro Island being famous for giant manta, humpbacks and dolphins. Guadalupe island being famous for great white sharks.
A typical Socorro Island voyage is 9 days/8 nights in length.
Expect to budget approximately EUR2,920 for the 8 night itinerary. This equates to 315/day. However, please note that this does not include some extras such as gas mixes, alcoholic beverages and crew gratuities. Please contact us for further details.
Where does this liveaboard dive boat go?
Check out the fabulous places where this dive boat travels to.
Note: some destinations may not be listed below, please enquire for more details.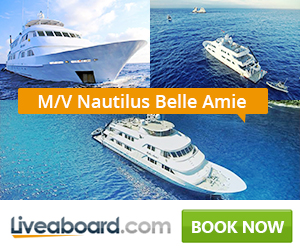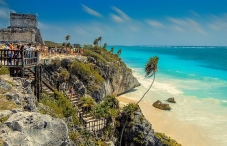 Mexico's Yucatán offers outstanding reef diving, wall dives, drift dives and the largest underwater art museum in the world.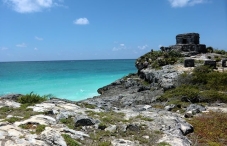 Mexico offers divers choices, Great liveaboards and large marine life encounters in the west, great reefs and cenotes in the east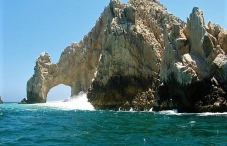 The Baja offers outstanding diving and is one of the best shark diving destinations for liveaboards.
Other Liveaboard Reviews in Mexico
Dive spots reviews in Mexico
No dive sites reviews found