Cost
Expensive, and Luxury!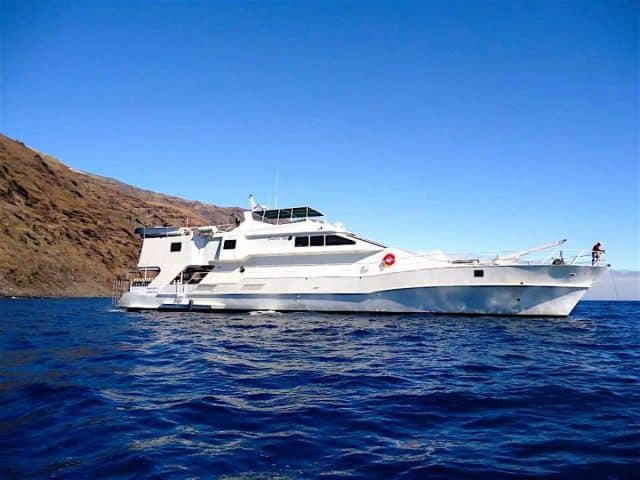 Southern Sport dive boat review
The Southern Sport is a liveaboard operating in Mexico, precisely around the Guadalupe and Socorro Islands. The 35 meters vessel was renovated last in 2014 and is upgraded annually in order to maintain standards and great comfort level.
.
Boat Cabins & Layout
The Southern Sport can cater to a maximum of 18 guests, offering 9 air-conditioned cabins of various layouts to choose from. First, the upper deck is home to 2 large cabins, each with an en-suite bathroom and they share a common private balcony. Also, there are 3 other en-suite cabins on the upper deck with either twin or double beds. Secondly, on the main deck you'll find 2 cabins with double beds plus a top bunk, these are sharing a bathroom & shower head. Lastly, the lower deck is home to the last 2 cabins, each has 2 bunk beds and they share a bathroom.
Visit this page to compare liveaboard & prices for Mexico!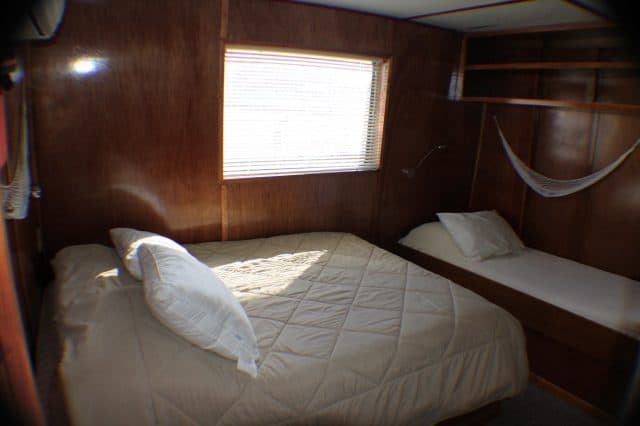 .
Southern Sport's On-board Facilities
The Southern Sport is not one of those luxurious vessels, but it features a home-like atmosphere. Indeed, the communal areas are spacious and fitted with cozy furniture. The indoor salon is air-conditioned and displays a large screen television as well as all the necessities to play movies and music! The lounge is followed by the galley and dining area, where you'll be served freshly prepared meals everyday.
.
Furthermore, as you get outside you will find plenty of great areas where to lounge while enjoying the stunning landscapes around. Indeed, Mexico's Socorro and Guadalupe Islands sure make the picture perfect background you've been looking for! There's plenty of lounging space at the aft and at the bow as well. Plus, the spacious sundeck features both shaded and not shaded space as well as a barbecue.
.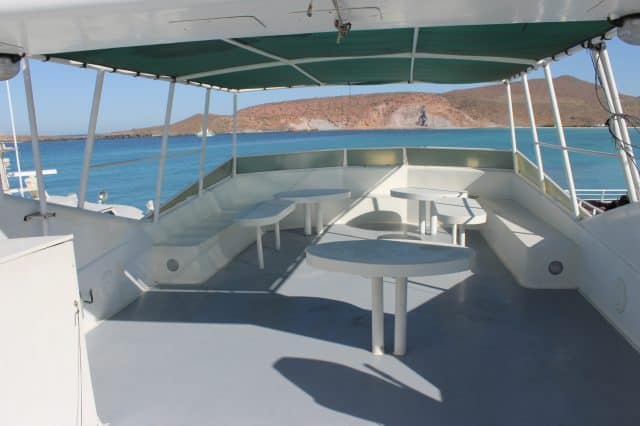 .
Scuba Diving with the Southern Sport
The dive deck of the Southern Sport is immense and features just about everything you can think of as a diver. Indeed, it's quite well organized with plenty of storage, hangers and individual kitting up stations. There are rinse tanks, a camera station and even hot and cold fresh water showers on the deck.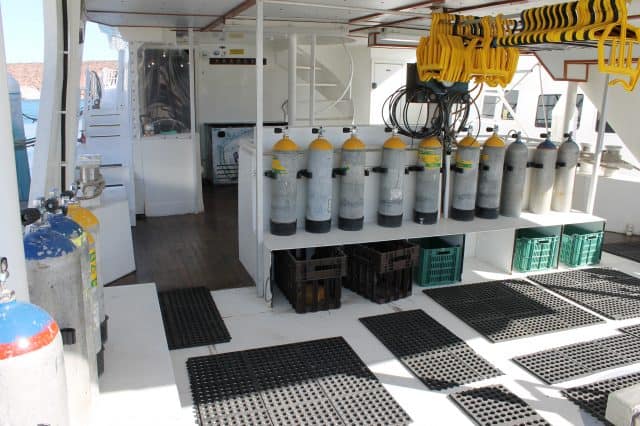 Finally, the scuba diving operation launches from the dive deck onto two diving tenders which will take you right to the action. The highly trained and professional team of scuba instructors will guide you all along the way. Plus, they'll welcome you back on-board with a warm towel and snacks & drinks not too far!
---
Please visit the vessel's webpage for schedules and prices. 
Where does this liveaboard dive boat go?
Check out the fabulous places where this dive boat travels to.
Note: some destinations may not be listed below, please enquire for more details.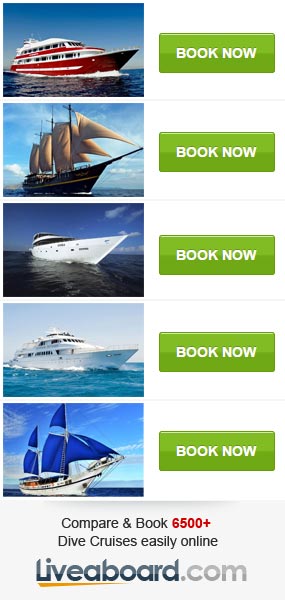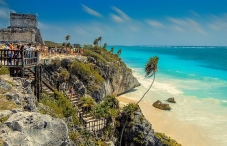 Mexico's Yucatán offers outstanding reef diving, wall dives, drift dives and the largest underwater art museum in the world.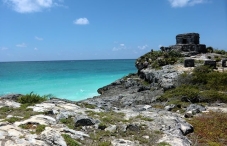 Mexico offers divers choices, Great liveaboards and large marine life encounters in the west, great reefs and cenotes in the east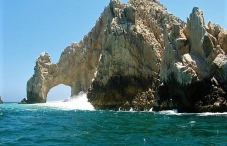 The Baja offers outstanding diving and is one of the best shark diving destinations for liveaboards.
Other Liveaboard Reviews in Guadalupe Island & Mexico & Socorro Island
Dive spots reviews in Guadalupe Island & Mexico & Socorro Island
No dive sites reviews found