Cost
Expensive, and Luxury!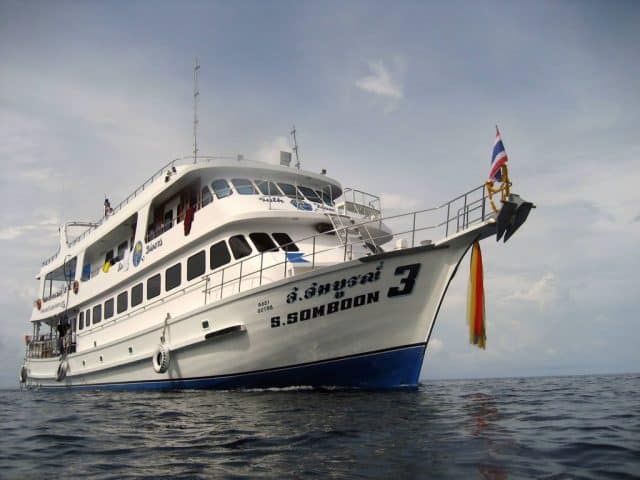 South Siam 3 dive boat review
The 30 meters South Siam 3, also called Somboon 3, is a liveaboard operating in Thailand. Indeed, the dive boat offers flexible itineraries including the best dive sites of Thailand such as the Similan Islands, Koh Bon, Tachai, Surin and Richelieu Rock.
.
Boat Cabins & Layout
The South Siam 3 can cater to a maximum of 28 guests on each journey to the Similan Islands. Indeed, with a total of 14 cabins, there's plenty of space for all the divers and non-divers. More specifically, there are 12 cabins with side by side twin-beds and 2 staterooms displaying double beds. The cabins are all air-conditioned and each has a certain storage capacity, electrical sockets and reading lights. Furthermore, there are 6 hot water shower bathrooms which are shared between all the guests.
Visit this page to compare liveaboard & prices for Thailand!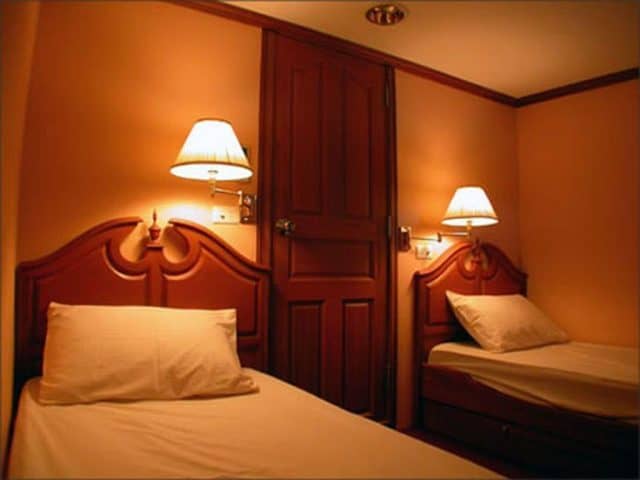 .
South Siam's On-board Facilities
The main social areas on the South Siam 3 are located both on the upper and top deck. Indeed, the upper deck is home to a spacious living room area which is fitted with a complete audio/video entertainment system. Furthermore, towards the aft you'll find the covered dining area featuring plenty of space to sit everyone comfortably. Finally, there no doubt that the very top sundeck is a favorite spot to relax and enjoy the surrounding views of Thailand. Of course, there's plenty of loungers for you to relax on!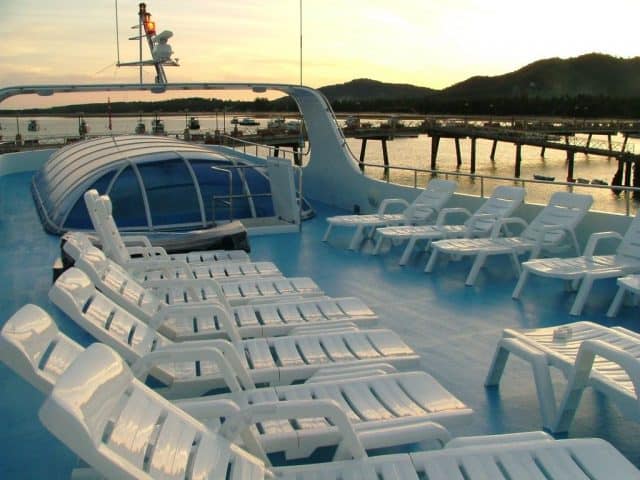 .
Scuba Diving with the South Siam 3 (Somboon 3)
First, among the same fleet is also the South Siam 4, which is very similar both in size and style. Now, the South Siam 3 welcomes a whole bunch of divers but the scuba diving operation seems well organized. The dive deck is spacious and fitted with individual kitting up stations and personal boxed storage.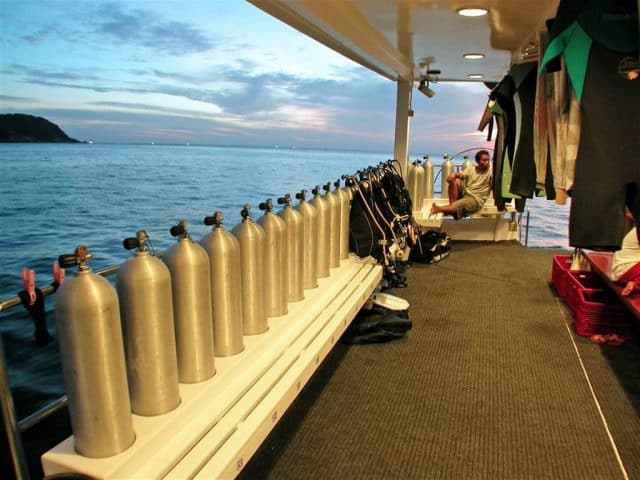 Moreover, at the aft of the dive deck you'll find a very convenient swim platform. Indeed, it's fitted with ladder and helps a lot with water entries and exits. Also, you'll find all the rinse tanks you need and even fresh water showers right on the dive platform. Finally, all you have to do is enjoy and rely on the professional and experiences dive masters leading the operation!
---
Please visit the vessel's website for schedules and prices.  
Where does this liveaboard dive boat go?
Check out the fabulous places where this dive boat travels to.
Note: some destinations may not be listed below, please enquire for more details.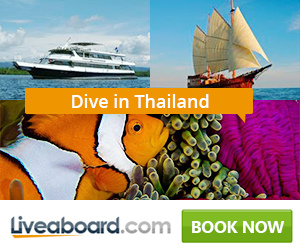 Other Liveaboard Reviews in Similan Islands & Thailand
Dive spots reviews in Similan Islands & Thailand