If you have been to Dahab before, please share your experiences, ideas and feedback (Hotel, Excursions, General Feeling,…) in the comments section below, by doing so you will help fellow travellers to plan their next trip

In this page you will find practical information to plan a scuba diving trip to Dahab:
Dahab Photos
Dahab is the third biggest scuba diving destination in Egypt after Sharm El Sheikh and Hurghada. Dahab was a quiet Bedouin fishing village and then became a popular destination for hippies and then backpackers and independent travellers. For the last few years, resorts and luxurious hotels have started being constructed but there is still a special relaxed atmosphere in Dahab. Many travellers come here for a few days and end up staying months or even years!
Dahab is also the best gateway for a desert safari or to explore the Mount Sinai. It is the best destination in Egypt if you want to dive the Red Sea without being in an all inclusive package tour. This destination is also popular for one of the most famous and dangerous dive sites in the world, the Dahab Blue Hole.
In addition of scuba diving, it is a world class spot for Freediving and Windsurfing.
Where to stay?
I usually use this website to book in advance my hotels in Dahab as they usually have the lowest rates I find. I like it because it's free to cancel and change the dates.
Dahab is primarily a backpacker destination and has plenty of budget accommodation such as hostels, dorms and camps. It will cost you about 30 LE/night. There are also hotels and even luxurious resorts available now for those who prefer a bit more comfort and luxury.
Activities and excursions in Dahab
There are plenty of activities and excursions to take when you are not diving. Dahab is ideally located and is a great gateway to explore the Sinai Desert. You can for example:
Try Water Skiing or Jet skiing
Learn Freediving or Rock Climbing
Dahab offers world class Windsurfing and Kite Surfing
Go on a quad or jeep tour in the Sinai desert
Go trekking for a few days in the Sinai Desert
Enjoy a Snorkelling day tour to the best spots.
Learn Yoga
Visit the Mount Sinai and Saint Catherine's Monastery
Just do absolutely nothing and relax on the Beach or in a café
Best time to visit Dahab
The weather is Dahab is dry and sunny all year round. There is very little rain. Summer is hot to very hot with the hottest month being August and temperatures of about 40°C. The winter is warm with cold nights. February is the coldest month with about 23°C on average.
Photo Credit: http://www.flickr.com/photos/copleys/2294187934/
Health and Safety
If you are planning an upcoming dive trip or travelling to Dahab, it is a really good idea to invest in travel insurance for scuba diving, because you never know what could happen and when you might need it (because accidents do happen!). I recommend this diving insurance as they offer worldwide coverage and focus on providing scuba divers a quality insurance and medical assistance service.
Where is Dahab located in the world?
Dahab is located 85km north of Sharm El Sheikh in the heart of Sinai Desert. It is easily reached by bus or taxi from Sharm El Sheikh International Airport.
See the map below.
Dahab Map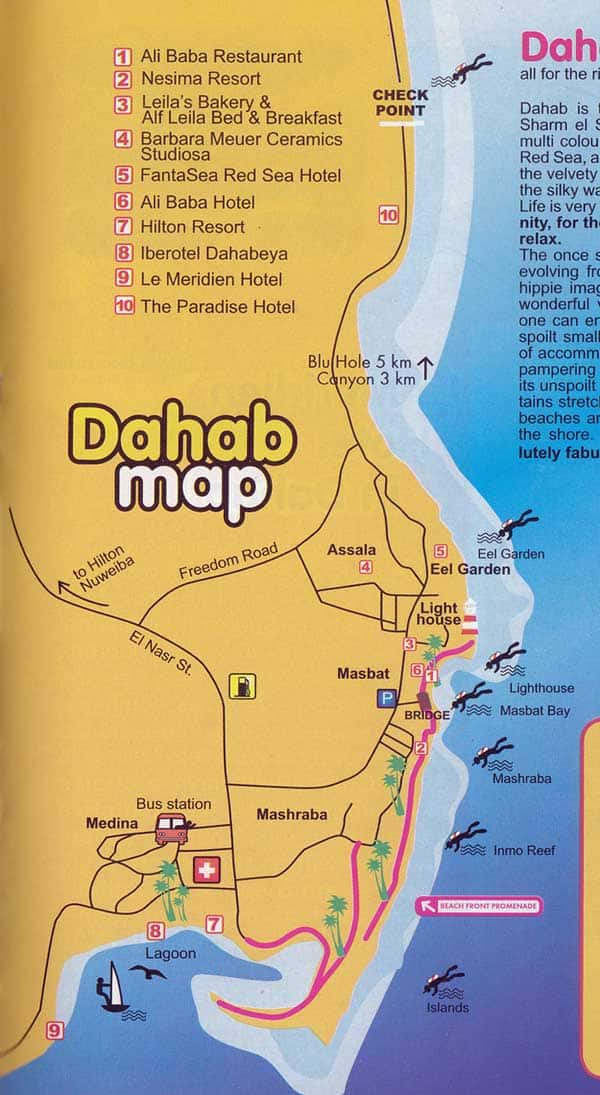 How to get to Dahab?
You need to fly first to Sharm El Sheikh Airport. Visit this page for information on how to go to Sharm El Sheikh.
Once you are there in Sharm Airport, you have to take a taxi to the Sharm Bus Station (10 Km). Taxis tend to overcharge and it is better to exit the airport to find a taxi or mini bus to the bus station. The last bus to Dahab leaves around 8:30 pm. It costs about 30 LE and takes 1 hour.
You can also take the Taxi up to Dahab (about 175 LE) or ask your hotel to come pick you up.
Another option is to fly to Cairo and to take the bus for 9 hours to Dahab. It will cost around 80 LE.
Do I need a visa for Dahab?
You need an Entry Visa to enter Egypt. You can purchase it at the Airport for $25USD. However, there is a 14 Days Sinai Permit that you get for free at the Sharm El Sheikh International Airport when you get off the plane.
Photo Credit: http://www.flickr.com/photos/89649959@N00/2056153184/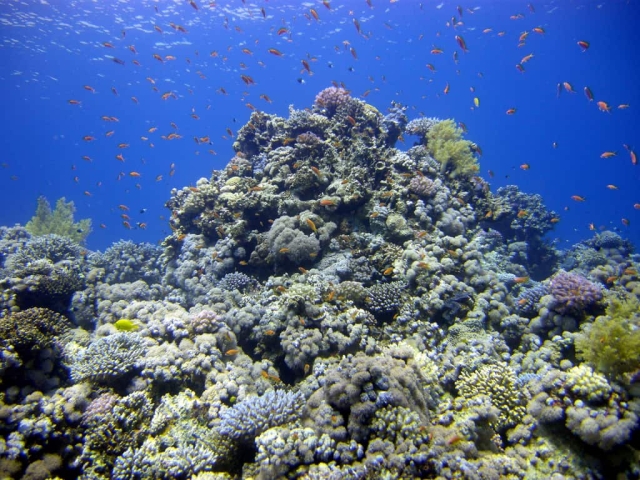 Getting Around
Dahab is quite small and most of the hotels and restaurants are along the sea shore, so it is quite easy to walk around. You can also take a mini bus or taxi. Also possible to rent scooters and bikes.
Scuba diving
You will find all information about sea life, best time to visit, top dive spots, etc. in our review: Dahab Diving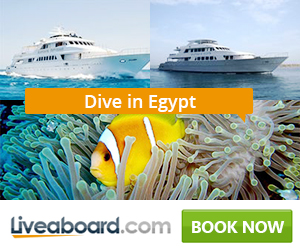 Diving Reviews for this region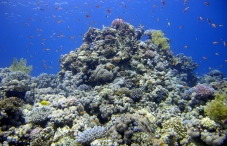 The Dahab Blue Hole is one of the most famous dive sites in the World. Beautiful hard and soft coral and excellent visibility.
Liveaboard Reviews in Dahab