If you have been to Jamaica before, please share your experiences, ideas and feedback (Hotel, Excursions, General Feeling,…) in the comments section below, by doing so you will help fellow travellers to plan their next trip


The Caribbean culture has blends of many origins, and while the Caribbean countries share some common aspects, Jamaica has a flavor of it's own! Indeed, the island is known for it's even more laid back lifestyle and it's rich culture. The people motto in Jamaica is "No problem man".
Moreover, the Jamaican food is unique to the country and everyone recognizes Reggae as something that belongs to Jamaica. Plus, as one of the largest islands in the Caribbean, it is blessed with outstanding beaches and coral reefs. Also, while many of the islands of the Caribbean have few areas of elevation, Jamaica has breath taking mountains and rivers.
In this page you will find practical information to plan a scuba diving trip to Jamaica:
Jamaica Photos
Where to stay?
Jamaica is the fourth largest island in the Caribbean, and has a number of tourist areas around its coast. In fact, the tourism industry in Jamaica was one of the first to integrate the all-inclusive resorts. The leading tourist areas are: Kingston, Montego Bay, Ocho Rios, Negril, and Port Antonio.
Very few travelers venture out of those areas both because of the many safety warnings issued by their home countries government and due to the lack of organized transportation infrastructures.
Activities and excursions in Jamaica
Many of the travelers tend to stay in all-inclusive resorts, which is great, but may keep you from truly seeing Jamaica. Here are a few places not to miss, should you take a day or two out of your resort to explore!
Negril Beach aka Seven Mile Beach is one of the best beaches in the Caribbean.
Dunn's River Falls is a visit that is on the must do list of many visitors. The water falls is 180 meters high but is a gentle terrace. Guides will lead you on a walk up the falls to the top.
Bamboo Rafting on a river! Indeed, there are a couple of rivers that offer the visitor a slow cruise down river on a raft made of bamboo. Martha Brae and Rio Grande are the most popular.
Scuba diving in Jamaica, just like snorkeling, is definitely a must do activity! You will find dive centers in most resorts.
Enjoy the great nightlife and dance as Jamaica is the home of Reggae music! Ask your hotel's staff where is the best place to experience it and hop in a taxi!
Best time to visit Jamaica
Jamaica is a year round destination. The peak season is from December to April as the weather during this time is outstanding. The off-season is May through June and October through November.
In fact, May to November is the rainy seasons in Jamaica which implies short intense rainfall, followed by clear skies and sun. These months are also the Caribbean's Hurricane season. July to September sees many families from North America.
Health and Safety
Mostly, the proper emergency medical services are located only in Kingston and Montego Bay. There are smaller public hospitals, located in smaller towns, that can provide emergency services. Otherwise, the availability of prescription drugs, emergency medical care, and ambulance services are limited in outlying areas.
Having insurance is critical. In fact, most of the time, an advance payment will be required before services will be provided, even in emergency situations.
Jamaica does have a crime and drug problem. While the resorts and tourist destinations are relatively safe you need to be watchful. The US Embassy advises to "Exercise Increased Caution" in Jamaica due to crime, and recommends no travel to certain areas. Some areas are banned for US Government employees.
More specifically, here are some areas where it's strongly advised not to travel to:
Some areas of Kingston due to crime.
Some areas of Montego Bay due to crime.
Spanish Town due to crime.
The US State Department website gives additional details.
The Canadian government also has a travel advisory  that includes a list of areas that are under a state of emergency due to violence and other crimes.
If you are planning an upcoming dive trip or travelling to Jamaica, it is a really good idea to invest in travel insurance for scuba diving, because you never know what could happen and when you might need it (because accidents do happen!). I recommend this diving insurance as they offer worldwide coverage and focus on providing scuba divers a quality insurance and medical assistance service.
Where is Jamaica located in the world?
Jamaica is one of the islands of the Greater Antilles archipelago. The Greater Antilles archipelago forms the northern boundary of the Caribbean Sea. Jamaica lies about 145 kilometers (90 miles) south of Cuba, and 191 kilometers (119 miles) west of Hispaniola, which is home to Dominican Republic and Haiti. Plus, being close to Florida, it is a popular tourist destination and has a couple cruise port. Overall, Jamaica is an outstanding holiday destination that is easy to get to.
How to get to Jamaica?
There are three international airports in Jamaica. First, Sangster International Airport in Montego Bay is the number-one airport used by travelers because of its proximity to the resort areas such as Ocho Rios and Negril. Secondly, there's the Norman Manley International Airport in Kingston, Jamaica's capital city. Finally, the Ian Fleming International Airport in picturesque Ocho Rios.
Do I need a visa for Jamaica?
All visitors are required to be in possession of a passport which must be valid for the period of intended stay on the island. Visitors are also required to show evidence of sufficient funds to support themselves during their stay and be in possession of a return or round trip ticket to another country to which they are admissible.
Nationals of certain countries require, in addition to travel documents, an entry visa. This is normally issued, on application, by a Jamaican Consular office. Also, note that like in most countries, the final decision of admission and length of stay in the country rests with the Immigration Officer at the port of entry in Jamaica. This applies whether or not a visa is a prerequisite for entry.
Please view the Consulate General of Jamaica's website for detailed information on the requirements of entry in the country.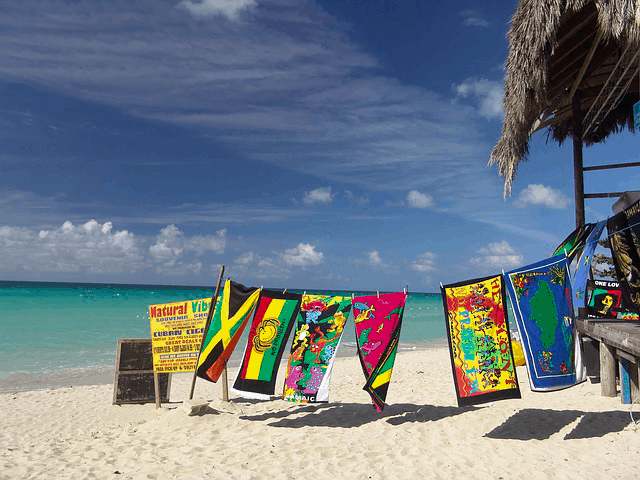 Getting Around
Most of the public transportation use a route system, including shared taxi. Jamaica's public taxis and buses run a specific, point-to-point route. The start and end of a route is usually printed on the side of the vehicle. Travelers wave down the taxis or bus at any point along the route. The fares are roughly based on the distance traveled. For trips between cities and towns there is direct bus service.
It is advisable not to use public transportation during the hours of darkness or if you don't not know exactly how to get to your destination.
Experience Jamaica
Many people thinking of going to Jamaica are concerned by the crime rates and crimes against tourist. It is, indeed, something to keep in mind. However, we also have to acknowledge that millions of tourist do go there each year without any problems at all.
Taking a trip to Jamaica, is the same as anywhere else, just make sure to be aware of your surrounding. Take normal precautions, and know what areas to avoid just like we avoid some neighborhoods at home.
Jamaica has a great deal to offer the visitor who is willing to experience the country and its lifestyle. Are you willing?
Scuba diving
You will find all information about sea life, best time to visit, top dive spots, etc. in our review: Jamaica Diving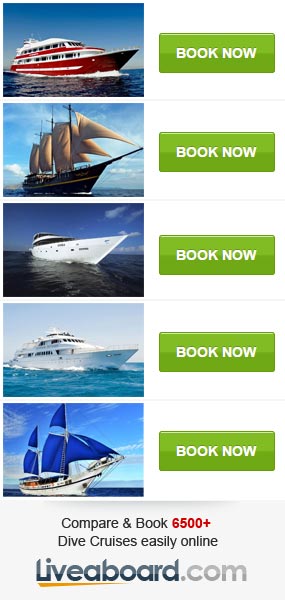 Diving Reviews for this region
Liveaboard Reviews in Caribbean & Jamaica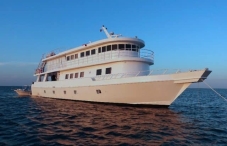 The Jardines Aggressor is a liveaboard o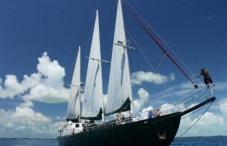 The almost 32 meters Juliet is a schoone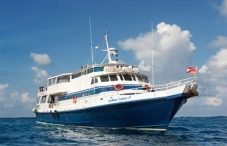 The Caribbean Explorer II departs from e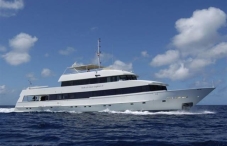 The MV Turks & Caicos Explorer II is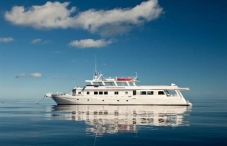 The MV Turks and Caicos Aggressor II is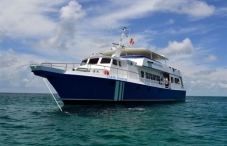 There are few more luxurious dive vessel
Cruise ship Reviews in Caribbean & Jamaica