If you have been to Japan before, please share your experiences, ideas and feedback (Hotel, Excursions, General Feeling,…) in the comments section below, by doing so you will help fellow travellers to plan their next trip


.
Japan is a very interesting country to visit, both for its natural beauty and for its ancient culture. Mountains with dense forest and cities of equally dense skyscrapers are what awaits in Japan! Also, its a country of many sports, from warm water scuba diving to mountain skiing. The country is known for its advanced and modern society, but also as a place that pays all due respect to ancient beliefs and cultural legacy.
.
In this page you will find practical information to plan a scuba diving trip to Japan:
Japan Photos
Where to stay?
Japan offers accommodations that fit a wide range of taste and budgets. The major cities will have a wide selection of international five-star hotels as well as quaint inns. Even moderate size cities will have what most people are looking for. Also, considering the unusual kind of hotels available in the country, a couple might stay the night at a love hotel, and a solo traveler in a capsule hotel.
Moreover, if you want to get a cultural immersion, then a temple stay should really be in your plans! Also, many themed retreats are available everywhere in Japan.
Activities and excursions in Japan
There are so many different activities that you can try, here are a few to peak your interest:
Climb Mount Fuji: The majestic Mount Fuji captures the very essence of what is Japan. That is why it is the most popular destination for visitors in Japan for both international and domestic visitors.
Hiroshima's Peace Memorial Park and Museum: It is dedicated to the legacy of Hiroshima as the first city in the world to suffer a nuclear attack, and to the memories of the bomb's direct and indirect victims
Kyoto's Ancient Sites: Kyoto was Japan's capital from 794 to 1868. The most iconic remnant of the city's imperial past is the gilded Kinkakuji, once a shogun's retirement villa and now a Zen Buddhist temple. In all, Kyoto boasts 17 World Heritage sites and has over 2,000 temples and shrines around the city.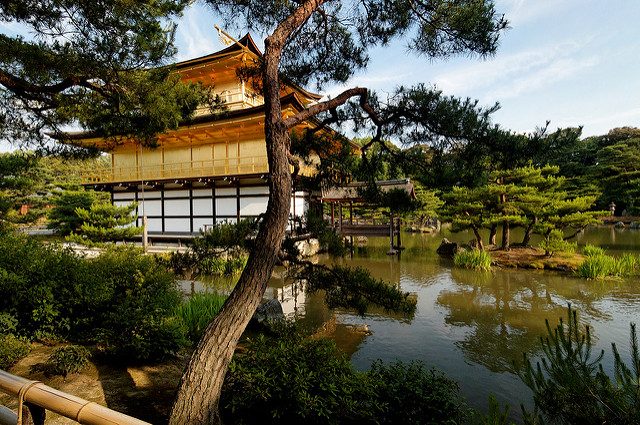 B-kyu gurume (B-grade gourmet) food: Many places around Asia are known for their street food. Japan has a twist on that and it is the B-grade gourmet. Not your typical street food, but still very inexpensive. People will often stand in long lines for their favorites.
Shinjuku Omoide Yokocho and Ebisu Yokocho bar hopping: Get off the main street in these districts of Tokyo and go where locals usually drink. Japan has one of the highest per capita drinking volumes in the world.
Capsule & Love Hotel type: There are two different "unusual kind" of hotels in Japan, and you must try both to really say you been there. The capsule hotels are something out of science fiction. Many of these are barely bigger than a bed. Plus, it's often the inexpensive option for travelers with short layovers. The second unusual hotel type is the "love hotels". These are for couples looking for a little fun and are noted for their themes and short rental periods.
Visit a hot springs. Being volcanic in nature, Japan is well known for its natural hot springs.
Best time to visit Japan
The best time to travel to Japan will depend a lot on where you want to go, and what activities you are looking forward to. Indeed, you have to consider that most of Japan has four seasons. However, it is not uniform across the nation.
The northern islands have longer and harsher winters with a short cooler summer. The Ryukyu Islands to the south are subtropical with summer temperature in the 30°C range and winter temperatures seldom drop below 12°C.
Furthermore, around Tokyo, winter temperature may drop near freezing and the summer may reach 30°C. Also, remember that it's always getting cooler as you head to higher grounds. In fact, the Nozawa Onsen Ski Resort is often open until mid-May.
Japan is beautiful in all four seasons and tourist often travel year round for different reasons. The cherry blossoms and other spring flowers are among the biggest reason visitors travel to Japan. Summer offers wonderful adventures in both the cultural centers and the modern cities. The autumn foliage also attracts visitors and last but not least in the winter, Japan's ski resorts are also of international acclaim.
Health and Safety
Japan has one of the best healthcare systems in the world. Actually, the people of Japan are among those with the longest life expectancy in the world.
First, Japan has a Statutory Health Insurance System (SHIS) that pays 70% of health cost and private insurance is available to cover the rest. The system helps keep health care cost low and standards high. Japan has the highest hospital bed density in the world, four times that of the United States.
One drawback of the health care system is that everyone uses it. Routinely, you will see your doctor the same day, but you might have to wait in the office a few hours. Care for true emergencies is quick.
Moreover, crime rates in Japan are very low. Indeed, the country ranks in the top ten countries worldwide in the Global Peace Index.
.
If you are planning an upcoming dive trip or travelling to Japan, it is a really good idea to invest in travel insurance for scuba diving, because you never know what could happen and when you might need it (because accidents do happen!). I recommend this diving insurance as they offer worldwide coverage and focus on providing scuba divers a quality insurance and medical assistance service.
Where is Japan located in the world?
Japan has a total of 6,852 islands extending along the Pacific coast of East Asia. The main islands, from north to south, are Hokkaido, Honshu, Shikoku, and Kyushu. Also, the Ryukyu Islands, which include Okinawa, are a chain to the south of Kyushu. Together they are often known as the Japanese archipelago.
How to get to Japan?
Japan has about 100 airports and many of them have international flights. Narita International Airport and Haneda Airport are the two busiest airports in Japan and they both serve Tokyo.
More specifically, Narita was built in 1978 to handle the numerous international flights of Tokyo, leaving Haneda as Tokyo's domestic airport. Starting in 2010 with a new air terminal, Haneda Airport has once again started international flights. Haneda's international flights are short haul flights, generally less than 3 hours long. Narita airport handles both short and long-haul international flights.
Kansai International Airport is the second largest airport with long-haul international flights and is located near Osaka. Like Narita, a number of international airlines use Kansai International Airport as a hub. Kansai also has a domestic terminal.
The Osaka-Itami International Airport is located closer to the city then Kansai. It was the primary airport before Kansai was built and now is used for domestic flights only. Both Tokyo and Osaka are located on Honshu, Japan's largest and most populated island.
You will find many more airports in Japan, and most likely one that will lead land you right in your specific destination. The airport network is highly developed and air travel is often the easiest way.
Do I need a visa for Japan?
In total, citizens of 68 countries have a visa exemption to enter Japan. Indeed, as of 2017, nationals of the countries listed here can enter Japan for a said period as long as their visit is for tourism or non-lucrative purpose. Depending on your nationality, you will be granted a visa-free stay between 15 to 90 days.
Getting Around
Japan has one of the most advanced mass transit systems in the world. Each of the major cities has an interconnected railroad, tram, and bus system. Plus, high-speed trains connect most of the major cities. Also, as mentioned before, the airport network is well developed, making domestic air travel safe and efficient.
A visit to Japan is something that will awaken your spirit. From the ancient to the modern, from the hustle of the city to the tranquility of the mountains, Japan is a contrast that must be experienced to really appreciate.
Scuba diving
You will find all information about sea life, best time to visit, top dive spots, etc. in our review: Japan Diving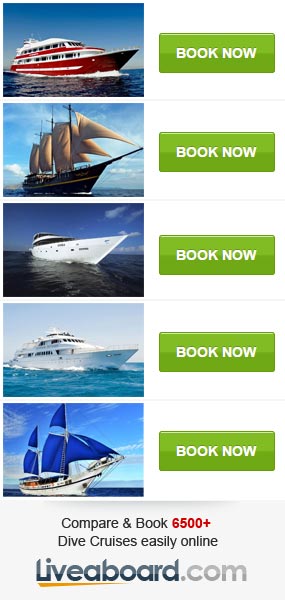 Diving Reviews for this region
Liveaboard Reviews in Japan
Cruise ship Reviews in Japan