If you have been to Perenthian Islands before, please share your experiences, ideas and feedback (Hotel, Excursions, General Feeling,…) in the comments section below, by doing so you will help fellow travellers to plan their next trip

Perhentians Islands are two superb Islands located on the North East Coast of Peninsular Malaysia, named Pulau Kecil (Small Island) and Pulau Besar (Big Island).
Pulau Kecil is more oriented at young tourists and backpackers. Accommodation tends to be cheaper with guesthouses rather than expensive resorts.
Photo Credit: http://www.flickr.com/photos/shalom_adamina/4005987690/
On the contrary Pulau Besar is geared towards those requiring a bit more 'comfort', with many resorts and high quality hotels. It is more suitable for families and travellers with a higher budget.
These two tropical islands are covered with dense jungle and are surrounded with clear water. There are several nice white sand beaches that you can discover by boat or when hiking along the small jungle paths.
While diving in Perhentians Islands, you will enjoy great coral reefs and rich marine life. The Islands are famous for the numerous Blacktip reef sharks that you can spot in shallow water when snorkelling.
In this page you will find practical information to plan a scuba diving trip to Perenthian Islands:
Perenthian Islands Photos
Where to stay?
I usually use this website to book in advance my hotels in Perenthian Islands, Malaysia as they usually have the lowest rates I find. I like it because it's free to cancel and change the dates.
Activities and excursions in Perenthian Islands
On the Perhentians islands, you won't find anything but beautiful beaches and jungle. No Museum or places of interest. But that is the attraction! It is a destination for nature lovers and for relaxing on the beach with a good book. On Perhentian Kecil, the small island, there is also a bit of night life with small parties on the beach, but don't expect anything like the full moon parties in Thailand.
Go jungle trekking and discover secret beaches
Go to a Snorkelling day trip around the islands
Just relax…
There is no real travel agency on the islands but you will find many small shops on the beach to organise snorkelling day trip and other excursions.
Best time to visit Perenthian Islands
The Perhentians islands are almost completely closed from November to March with irregular boats, and most of the hotels closed.
Dry season from April to October, average temperature of 27°C.
Rainy season from November to March, average temperature of 29°C.
Peak touristic season runs from July to August
Health and Safety
If you are planning an upcoming dive trip or travelling to Perenthian Islands, it is a really good idea to invest in travel insurance for scuba diving, because you never know what could happen and when you might need it (because accidents do happen!). I recommend this diving insurance as they offer worldwide coverage and focus on providing scuba divers a quality insurance and medical assistance service.
Where is Perenthian Islands located in the world?
Perhentian Islands are located on the North East side of peninsular Malaysia not far from the Thailand border.
Look at the map below.
Perhentian Islands Map

How to get to Perenthian Islands?
There is no airport on Perhentians Islands. They are only accessible by boat:
The first thing you need to do is to get to Kuala Besut. The best way to get there is by bus. There are many tourist buses going there directly from Kuala Lumpur and the main tourist destinations such as Penang, Taman Negara and Cameron Highland. To get your tickets just ask any travel agency or go directly to the bus station. Charter mini vans are also available and could be a good option if shared.
Once you are in Kuala Besut you have to take a fast boat for 45 minutes (RM70 per person way and back) to reach the Perhentians islands. The boat will stop on the main beaches and will drop you to the main tourist beaches like Long beach, coral bay and D'Lagoon. You can purchase the tickets directly at the jetty, or in any travel agencies. Boat tickets are also often included in the transfer fare with the bus ticket.
Another alternative is to fly from Kuala Lumpur directly to Kota Bharu located a bit North near the Thai border. You can fly there with Malaysian Airline or the low cost carrier Air Asia. You will then have to take a taxi for one hour (about RM 50) to go the jetty to take the boat.
Photo Credit: http://www.flickr.com/photos/bartdegoeij/4548166266/
Hot Tips
The last boats leave Kuala Besut late afternoon. Try to reach there before otherwise you will have to spend a night in town.
You also have to pay a marine park conservation charge of RM5 per person
Don't forget mosquito repellent and suncream!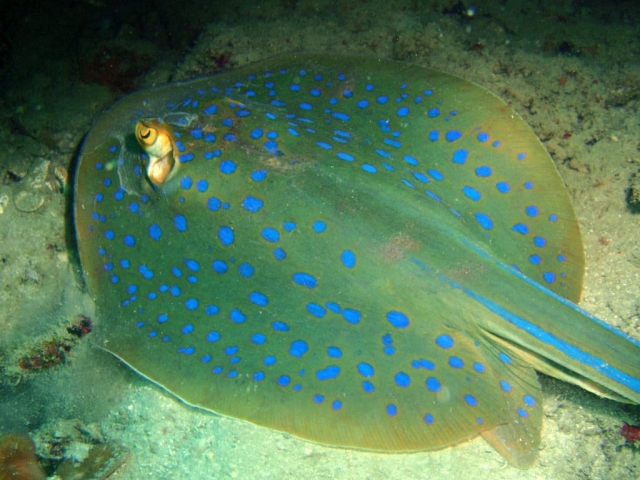 Getting Around
There are no roads, no cars and no motorbikes on the islands. The best way to get around is by taxi boat from one beach to another one. Prices are fixed per person but can be quite expensive. Expect to pay from RM 10 to RM 15 depending on where you want to go. Prices double at night.
From long beach to coral bay there is an easy path, about a 10 minute walk. You can also trek on the jungle paths but prepare water and good shoes! A good hike is to reach D'Lagoon from Long beach but it will take about 50 minutes.
Scuba diving
You will find all information about sea life, best time to visit, top dive spots, etc. in our review: Perenthian Islands Diving

Diving Reviews for this region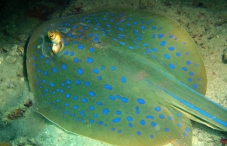 Nice and easy diving with nice coral and rich marine life. The snorkelling is very good with many harmless blacktip reef sharks.
Liveaboard Reviews in Perenthians Islands
Cruise ship Reviews in Perenthians Islands