Cayman Islands Liveaboard Diving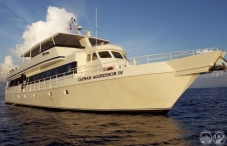 MV Cayman Aggressor IV is part of the le
The Cayman Islands are an island group located in the Caribbean Sea, about a hundred miles south of Cuba. The islands are an overseas territory of the United Kingdom famous for Liveaboard Diving.

Cayman Diving
Cayman Islands beautiful coral reefs and outstandingly clear waters have made this island group a favorite destination of tourists, specifically Scuba divers. In fact, the Caymans have well-developed tourism infrastructures; offering a range of lodgings, from funky West Indian cottages to luxury resorts, and diverse dining options.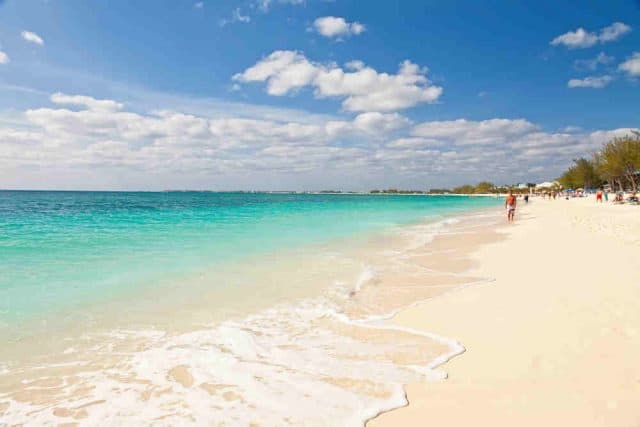 The Seven Mile Beach is the most popular and most developed area of Grand Cayman. It is home to the majority of the island's luxury resorts and hotels.
SCUBA Diving AND CONDITIONS IN CAYMAN ISLANDS
The Islands lie close to the equator so the climate is warm and humid with little seasonal variation. Temperatures in the islands are almost always good. Rainy season runs from the months of May to November with the Sister Islands experience far less rainfall than Grand Cayman.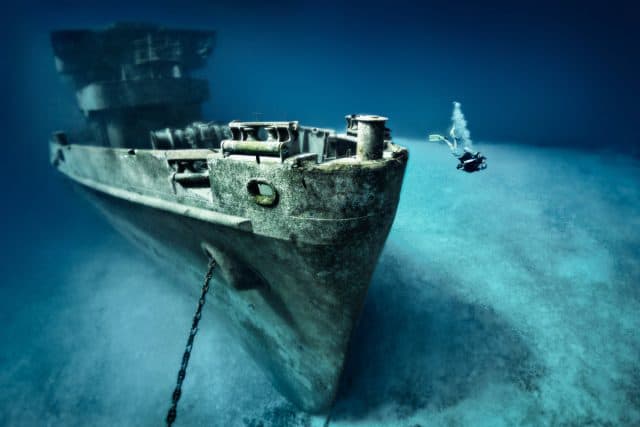 Surface conditions are remarkably calm. On many mornings the ocean is as smooth as glass. And, even when the wind stirs, there is always a leeside or protected portion of the islands where diving conditions remain calm. Therefore, diving is an absolute pleasure and extremely safe, as there is virtually no current on the shallow and medium depth reefs and just a slight current on some wall dives.
Diving in Grand Cayman can be divided into four unique areas: west, north, south and east.  Diving at each of these areas varies upon prevailing wind and sea conditions. However, except for winter months, you will find the most consistently calm and clear diving along the west.  While Cayman's south side is where you will usually do your scuba diving in Cayman during a nor' wester, which is a cold front causing unfavorable sea conditions on the other sides of the island.
With general visibility of 100 feet, the Cayman Islands have more than 300 dive sites, which offer some of the best diving in the Caribbean. It is said that more underwater photographs are taken in the Cayman Islands than in all other Caribbean destinations.
The Grand Cayman accessible shore diving on great coral reefs with little to no current and is the most visited by scuba divers. But the Sister Islands: Little Cayman and Cayman Brac, offer outstanding wall diving, wreck diving, reef diving and drop offs.
A hyperbaric chamber is located at George Town Hospital Grand Cayman for treatment of decompression illness.
Best time to go on a Liveaboard cruise in the Cayman Islands

Winter is the most popular time for visitors escaping cold climates. Avoid the week on either side of Christmas if possible. Crowds also tend to swell during school-break season in February, and you might encounter college spring breakers in March. Plan a visit between May and early December if you prefer some peace and quiet. Rainfall is highest from mid-May through to October, with frequent afternoon showers that clear as quickly as they arrive.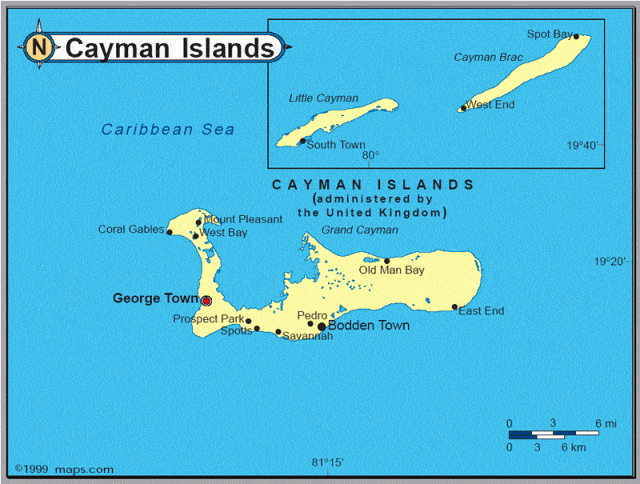 The slowest time of year is September, but this is also a time to get great rates, and for divers the visibility is normally the best of the whole year.
I usually use this website to book in advance my liveaboards in Egypt as they usually have the lowest rates I find. I like it because they have an easy booking system.
Liveaboard route and Dive sites
The Cayman Islands are made up of three islands, namely: Grand Cayman, Cayman Brac and Little Cayman.
Grand Cayman Island is the largest of the three Islands. It is considered as the most populated among the three islands and is where majority of the tourist facilities are located while Cayman Brac is the island for those who likes to get off the beaten path and are looking for adventures.
Little Cayman, the smallest island is by far the least populous, with a permanent population of less than 200.
Kittiwake, Grand Cayman
Stingray City, Grand Cayman
Mixing Bowl
Babylon, Grand Cayman
Devil's Grotto and Eden Rock, Grand Cayman
Bloody Bay Wall – Little Cayman's most famous dive attraction.
MV Capt. Keith Tibbetts Memorial
Wilderness Wall, Cayman Brac
Other Destinations you may like