Sea life
Amazing fishes & life!
Visiblity
Am I dreaming?! 30m+!
Level Advanced Divers
Dive depth Normal diving depth, 10-25m
The Kingston Wreck is located near Shag Rock dive site in the Strait of Gubal, North Red Sea. It has been long misidentified and called the Sarah H Wreck.
The Kingston is a former 80m long steamship sunk in February 1881 with no loss of life after hitting the Shag Rock Reef. She now lies very shallow from 10 to 20m deep of water making it a great choice for the second dive of the day. The hull is still in good shape and seats upright perpendicular to the current making it a good shelter.
The coral along the hull is beautiful, offering plenty of wonderful pictures opportunities. It also attracts plenty of fishes and it is not rare to spot turtles or pelagic fishes swimming by. At the end of your dive you can finish by exploring Shag Rock beautiful reef with coral in pristine conditions and a teeming reef life.
It is possible to dive this wonderful wreck on daytrips from Sharm El Sheikh but it takes a long 3h30min trip each way. It is best to discover the Kingston during a Liveaboard exploring the North of Red Sea.
Most people are here for
Wreck Diving
.
You can dive Kingston Wreck all year long. Access: from the Shore. See the map of Kingston Wreck on the right for the exact location.
Fishes you may spot while diving Kingston Wreck
Goatfish

Nudibranch

Surgeonfish

Sweet Lip

Turtle
... and more fishes & sea life, Glassfish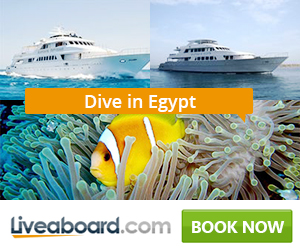 Photos
previous
Blue Nudibranch in Lembeh Strait

Two Blue White Nudibranches

Turtle Swimming Back View

Photo by Matthieu Billaud

Surprising Looking Nudibranch

Photo by Agnes Tjandranegara

White Nudibranch Reef Lembeh Strait Reef

Hand Drawn Nudibranch Black Patterns On White

Turtle Swimming Or Flying

Photo by Matthieu Billaud

Black Orange Nudibranch On Yellow Reef
next
Diving Reviews for this region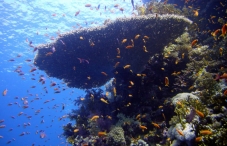 Magnificent Reefs at Ras Mohammed and one of the best dive site in the World, the wreck of the SS Thistlegorm.
Liveaboard Reviews in Sharm El Sheikh
Dive spots reviews in Sharm El Sheikh
Diving centers in Sharm El Sheikh