We can't be everywhere at once, and so sometimes we have fellow divers keeping us, and you, informed about the best diving spots, trends and much more. Plus, what is better than having a local diver sharing tips about scuba diving in Australia ? Read below to discover more about scuba diving in Western Australia and Queensland!
Larger than Europe, surrounded by several oceans, known for its Great Barrier Reef, Australia seems to be a perfect host for anyone who wants to Scuba Dive. But where to start? The west coast and the beautiful Ningaloo Reef or the East Coast and the Great Barrier Reef?
Western Australia
The main city is Perth, it is home to many dive centers and plenty of diving opportunities. Not only are there numerous shore dives located between Perth and Rockingham in the south but also 1-hour boat ride from Fremantle is Rottnest Island.
Rottnest Island is known for its beautiful turquoise waters and gorgeous Quokkas but also boasts great diving. An island made up of limestone, you will find large swim-throughs teaming with life with interesting structures and beautiful caverns. The most popular but hard to reach spot (because of its location, it often gets smashed by bad weather) is called Shark Cave. Its located west end of Rottnest Island and home to Grey Nurse Sharks. Normally at least 8 Sharks are spotted here year-round and if approached in a calm manner, they often hang around and are curious by divers.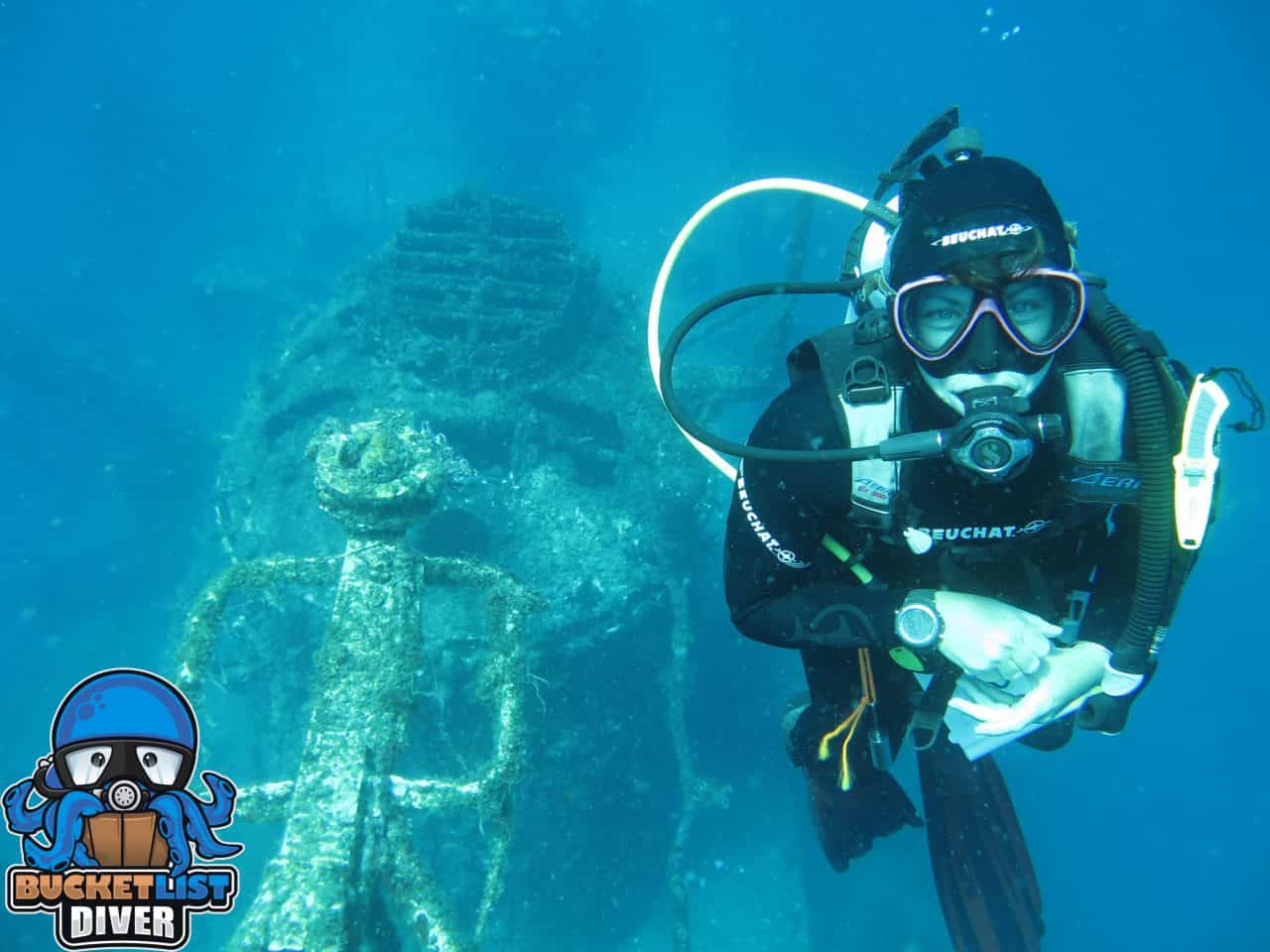 In the South of Western Australia, you will find more great diving such as The Lena wreck in Bunbury, Busselton Jetty, HMAS Swan from Busselton and the HMAS Perth from Albany. All these dive sites are relatively easy dives, however, during winter the visibility drops to less than 1m so it's best to dive it in summer when its warmer and clear water. If you head north from Perth 1100km you will arrive at the beautiful small coastal town, Coral Bay and the famous Ningaloo Reef. Boasting amazing corals, great marine interaction such as Mantas, Whale Sharks (during mid-March to the end of June) and Humpback whales (end of June to mid-October) to name a few, it's a perfect spot to spend a week exploring and enjoying a stunning place with great diving and snorkeling opportunities. The best dive site from Coral Bay is Asho's Gap, a shark cleaning station, where reef sharks come and enjoy getting their teeth cleaned by cleaner wrasse. It's a truly amazing site. 
If you head from Coral Bay, 1.5hours north you will arrive in Exmouth. Here you have similar diving to Coral Bay but also one of the top shore dive sites in the world, Navy Pier. The Navy Pier is well worth the price tag it is to dive. Massive groupers, grey nurse sharks, reef sharks, octopus, nudibranchs, schooling fish everywhere and even a frogfish. It's a definite must-do dive when visiting the Ningaloo reef. To dive the Navy pier there is one dive shop that has the license to run the dive. Although it is a shore dive, you cannot access it by yourself as it is in Navy territory.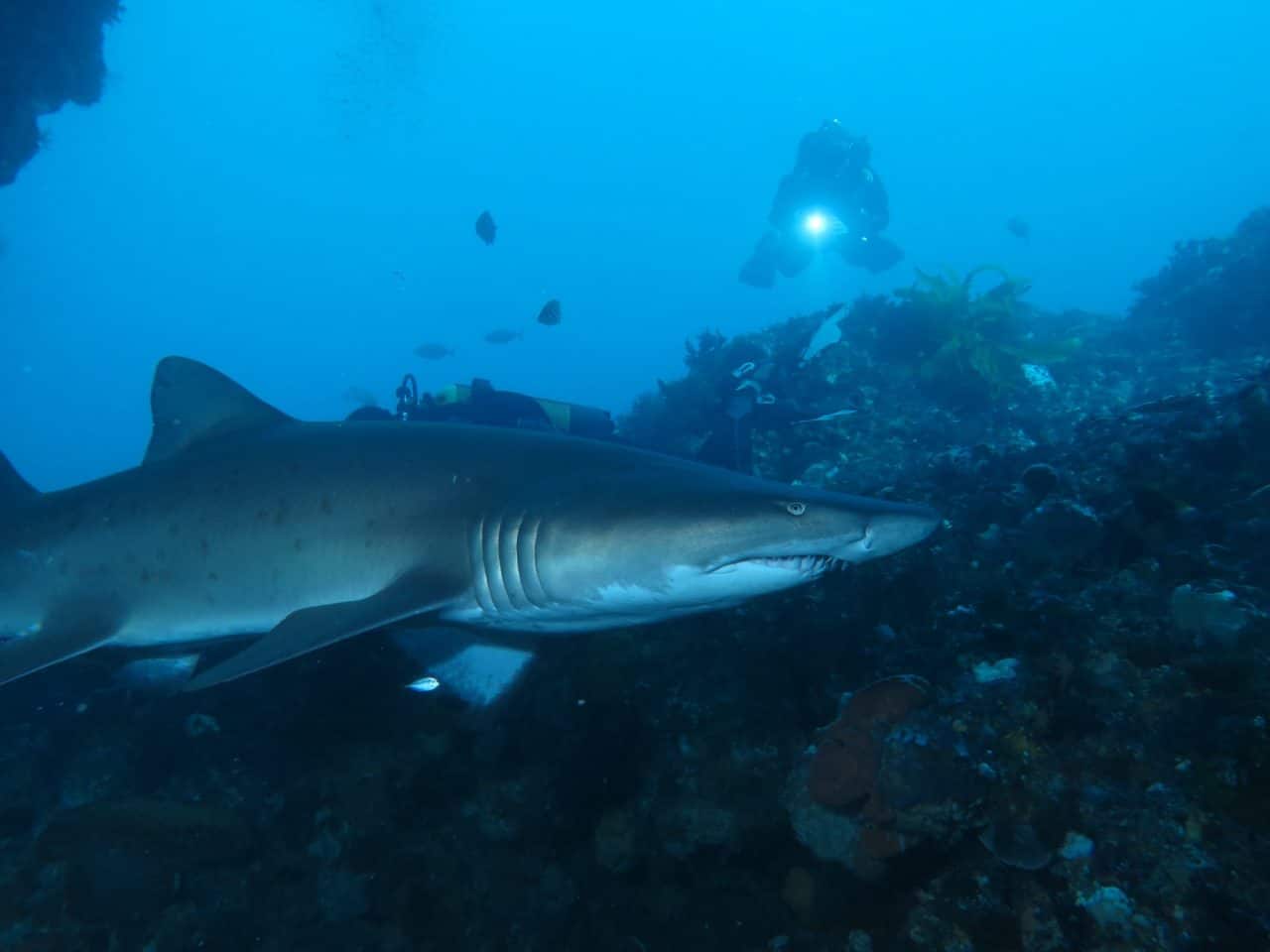 Queensland
Who hasn't heard of the Great Barrier Reef? Despite all the alarmist reports on the Great Barrier Reef, it is still one of the most beautiful natural wonders and being the longest reef in the world, there is plenty of reefs to explore. Cairns and Port Douglas are both cities from which you can easily access the reef within a few hours.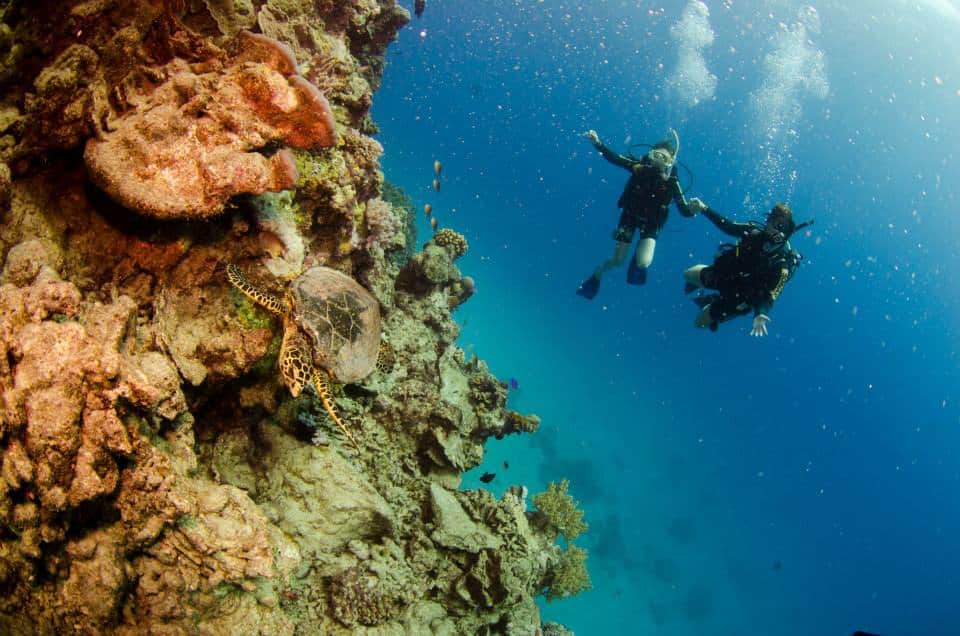 If you go between June and July, you may have the opportunity to discover Minke whales. During the winter, these majestic and rather small whales migrate into the warm waters of the Great Barrier Reef. The encounter with these creatures is absolutely great because they are curious and come very close to the divers. The best way to enjoy their presence is snorkeling as they approach from below and come and check you out without feeling vulnerable. 
The best spots to dive in the Great Barrier reef are up north in the Ribbon Reefs. They are reachable on Liveaboards and there are a few companies who go there frequently. The best dive sites in the Ribbon reefs are Bommies (large coral mounds) including Steve's Bommie, Pixie Pinnacle and the famous North Horn at Ospray reef. Another brilliant dive, just over 4 hours south of Cairns is the SS Yongala. A wreck starting at 15m and 29m at the deepest end, it's a must-do dive in Australia. Protected under the Historic Shipwreck Act, the marine life that calls this wreck home includes gigantic marble rays, gropers, barracuda, turtles, trevally and plenty of life. So much life that the visibility looks bad until you focus your eyes to realize what you are looking at is thousands of fish. 
Whichever coast you discover, you will certainly have some great diving and will not be disappointed.

Related Posts