If you have been to Costa Rica before, please share your experiences, ideas and feedback (Hotel, Excursions, General Feeling,…) in the comments section below, by doing so you will help fellow travellers to plan their next trip

Costa Rica is becoming better known as an Eco-tourism destination as well as an increasingly favored retirement destination. While there are many dive sites suitable for the beginning diver, it is the more experienced divers that flock to the country to enjoy the thrills that Costa Rica offers. The Pacific west coast is where most divers head to.
In this page you will find practical information to plan a scuba diving trip to Costa Rica:
Costa Rica Photos
Where to stay?
I usually use this website to book in advance my hotels in Costa Rica as they usually have the lowest rates I find. I like it because it's free to cancel and change the dates.
Most Scuba divers and many of the eco-tourist find the west coast has the best attractions. The provinces of Guanacaste and Puntarenas, which are located in the northern portion of Costa Rica, are the primary tourism areas. Those that love the jungles will find the central portion of the country offering dramatic landscapes and opportunities to explore one of the highest biodiversity on land.
Activities and excursions in Costa Rica
In addition to Costa Rica's scuba diving, there are many activities that the tourists can do when they visit.
Trekking in the jungle, white water rapids and awesome landscapes awaits those who wish to explore. Indeed, with most of the interior portions of the country being lightly populated, there are vast stretches of areas with out habitation and with plenty of outdoor activities! Furthermore, San José is considered the cultural center of Central America. There are many examples of the early history of the region located in or near this city of over 1 million people, and it makes the town culturally attractive to tourists.
Best time to visit Costa Rica
The country has a dry season from December to April and the wet season is from May to November. Those that enjoy the beaches and spending time in the wilderness will find the dry season best to their activities.
Unlike other locations the rainy season will not keep you indoors all the time. The mornings are usually sunny and rain appears in the late afternoons. Divers can dive year round but the wet season brings the best marine life conditions.
Health and Safety
Costa Rica is generally considered a safe country. Travel advisories mostly remind us of standard safety precautions. Care should be take at night as it should be anywhere you travel. Pick pockets can be found in many tourist crowds, however, simple precautions should help protect you.
On the health front, Costa Rica is considered to have the best health care system in Central America. A sizable portion of its tourism income is found in medical tourism. There is both a government system and private. The government system may be slower, but still provides a high level of care. Most government doctors split their day between a government practice and a private practice.
If you are planning an upcoming dive trip or travelling to Costa Rica, it is a really good idea to invest in travel insurance for scuba diving, because you never know what could happen and when you might need it (because accidents do happen!). I recommend this diving insurance as they offer worldwide coverage and focus on providing scuba divers a quality insurance and medical assistance service.
Where is Costa Rica located in the world?
The Republic of Costa Rica is located in the Central American isthmus north of Panama and south of Honduras. The east coast of the country is on the Caribbean Sea and the west coast is the Pacific Ocean.
How to get to Costa Rica?
Costa Rica has two international airports. The main airport is Juan Santamaría (SJO), just outside San José. The major airlines fly into this airport from around the world and regionally. There are direct flights to other Central America countries and long haul flights to North America and Europe. Some European locations and most Asian locations travel by way of the US.
The Daniel Oduber (LIR), near the capital city of Liberia, has some flights from the US and Canada. Some charter flights from Europe also fly here.
Do I need a visa for Costa Rica?
Citizens of the United States of America, Canada, Japon, Schengen Visa and/ or any country of the European Union do not need a visa to enter Costa Rica. They require just a valid passport and an outbound ticket. Citizens of other nations will need an visa, however, if they have a valid visa for any of the countries above, then they do not require a visa.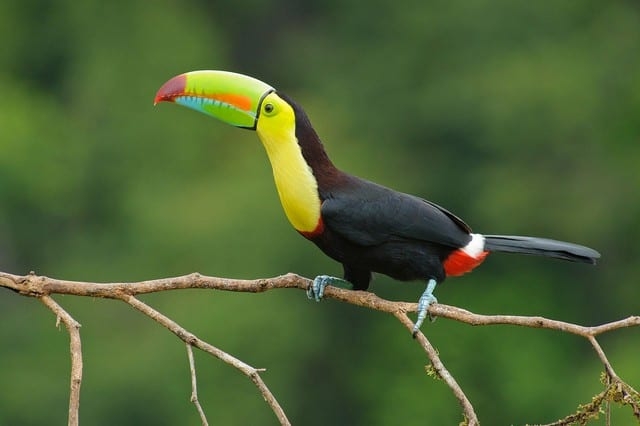 Getting Around
Costa Rica is known as an Eco-tourism destination because of its rain forest and rugged coast lines, but the transport infrastructure are somewhat limited. Generally, tourists will find it more efficient to travel by air between San José and the coast. Indeed, long distance land transportation can be very slow and by first world standards dangerous. Once you are at your destination, local service buses or taxis will get you around.
There is a great deal that can be said concerning visiting Costa Rica. I think one point that really sums up experience of the country is that it is becoming a retirement destination of choice for many north American and Europeans.
Scuba diving
You will find all information about sea life, best time to visit, top dive spots, etc. in our review: Costa Rica Diving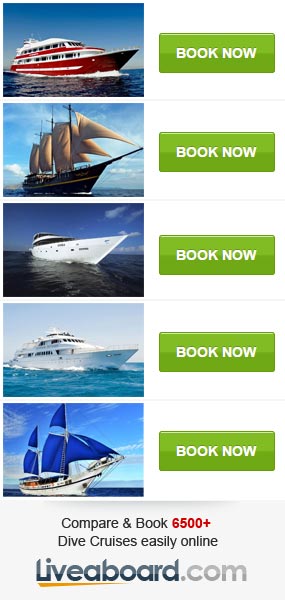 Diving Reviews for this region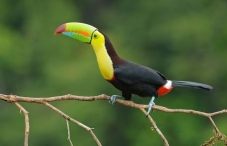 Costa Rica offers experienced divers some of the best diving in the world.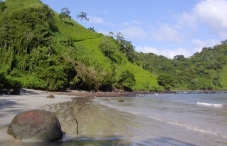 "The most beautiful island in the world." and The world's most remote diving destination with regular liveaboard service.
Liveaboard Reviews in Costa Rica
Cruise ship Reviews in Costa Rica