Cost
Simply the best of everything
MV Sea Hunter dive boat review
Undersea Hunter fleet bought MV Sea Hunter in 1994 and her operators boast that she now is the barometer vessel in the waters of the Cocos Islands; the standard by which all others are measured. She certainly is a very impressive vessel.
Cocos is found in the 'Golden Triangle' 550km off the coast of central America's Costa Rica. A large uprising of volcanic rocks and plateaus, the Cocos Islands have remained largely untouched in millions of years. They were declared a marine park in 1978 and are home to some of the most impressive pelagic life on the planet. This is one of the last places on earth where you can still see large groups of sharks and rays in their natural environment and is on the bucket list of every experienced diver.
MV Sea Hunter is 115ft/35m long and has been specifically renovated and reconfigured to be one of the ultimate hybrid dive vessels. Formally a commercial dive vessel she has now been breathtakingly adapted to be a superb liveaboard option with the modern conveniences of a luxury yacht. With 1200hp on tap and capable of powering through the waves at 10knots, Sea Hunter is solid and stable – the ideal vessel for long offshore expeditions.
You can check the availability and prices for this Boat here.
Cabins and Boat Layout
Sea Hunter has 10 cabins spread over her decks.
There are essentially 4 cabin options:
Twin Cabin – with shelves, drawers and personal lockers, private head, power outlets and air-conditioning.
Double Cabin – as above but also featuring a queen-sized double bed and single bunk above.
Suite Cabin – as above, the suite has a queen-sized double bed and bunk above. In addition there is a luxury bathroom with granite surfaces, large windows and TV/DVD facilities.
Owner's Suite – The most spacious and luxurious of all the cabins, the owner's suite features a double bed and ample space to relax or work.
Both of the two suites are located on the upper deck for a light, airy atmosphere and sea views.
For photographers onboard there is also a study room. Here you'll find a library where you can research the aquatic life in peace and traquility. There's also a computer where you can transfer and edit your images.
On the main deck is the dining area where you'll be amazed at the delicious food produced in the confines of the galley as you dine around one of five 4-person booths.
The lounge/salon is located further along the main deck. Here you can chill with fellow divers and trade stories. Or, alternatively, make use of the comfortable chairs for a nap or to watch a movie on the large TV. If you're thirsty you'll also find a refrigerator here healthily stocked with soft drinks.
In this area you'll also find an entertainment system with charging station for batteries and strobes. Or, alternatively, you can edit your underwater photos here or watch a film!
As is commonplace on the best international liveaboards, the food is great combination of local delicacies and European/western cuisine.
Moving to the upper deck there is a huge area which can be used as a sundeck to soak up the rays. Or, sometimes, is used a the BBQ area as you watch the sun set over the Pacific Ocean.
Diving onboard Sea Hunter
The diving at the Cocos Islands is challenging and not for beginner divers or those uncomfortable with computer and DSMB use. There are sometimes string currents and waves at the more challenging sites. However, for those that are suitably experienced, the rewards are immense.
The diving facilities are superb. For the happy snappers there are 20 individual camera/gear locker spaces and a camera bench.
The dive deck itself is spacious and well segregated providing you with plenty of room to put on and take off your equipment.
The trip requires certification to minimum of 40m and use of Nitrox is highly recommended. Should you wish to train to use Nitrox, training onboard is available. Dive computers are mandatory.
Itineraries
The itineraries generally take the vessel to Cocos (and sometimes Malpelo) islands. The islands are a considerable distance offshore and a 32-36 hour transfer once aboard is typical.
Voyages are typically 11 days/10 nights. Expect to pay around EUR5,061 for this length trip. This equates to EUR460/day making Sea Hunter not inexpensive. However the diving is world class. Please note that this does not include some extras such as port/marine park fees and equipment rental. Please contact us for further details.
Where does this liveaboard dive boat go?
Check out the fabulous places where this dive boat travels to.
Note: some destinations may not be listed below, please enquire for more details.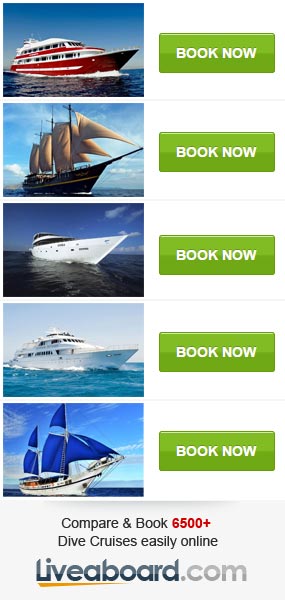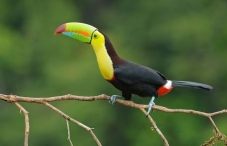 Costa Rica offers experienced divers some of the best diving in the world.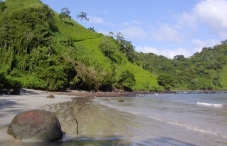 "The most beautiful island in the world." and The world's most remote diving destination with regular liveaboard service.
Other Liveaboard Reviews in Cocos & Costa Rica
Dive spots reviews in Cocos & Costa Rica
No dive sites reviews found