Cost
Expensive, and Luxury!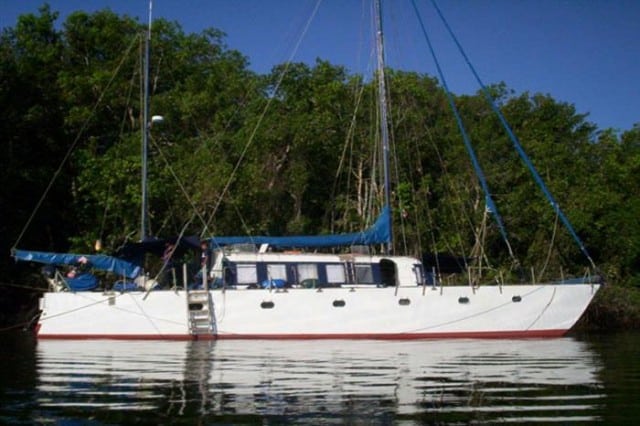 Inula dive boat review
The Catamaran Inula is a unique, intimate and exciting cruises around the coast of Panama to the Gulf of Chiriqui, Panama. The year round cruises are for small groups and offer some of the best diving Central America has to offer.
Diving in Panama is known to be some of the most impressive diving available in Central America and offers year-round diving. Here on the Pacific side of Panama there are various rock formations and coral outcrops to be seen . Life here is dramatic with schools of Angel, Parrot and Butterfly fish dodge reef and hammerhead sharks and moray eels grin from underneath rocks watching the action take place.
The vessel Inula, was originally launched in Hannover, Germany, in 1980 and has been constantly evolving. Eventually arriving in Central America in 2003, she is now one of the best ways to explore the Pacific waters off the coast of Central America at destinations such as Malpelo, Coiba and Cocos. Inula is 24m in length and with a cruising speed of approximately 7 knots while under engine power and a maximum speed of 18 knots. She is 30 tons in displacement, fibreglass Airex construction, and has a full compliment of safety equipment.
Palau has been an Aggressor Fleet destination since 1990. With a dive crew of 6 people to attend to your needs and a vessel built to comply with the stringent US Coast Guard standards you're assured of a safe voyage.
You can check the availability and prices for this Boat here.
Cabins and Boat Layout
Inula is able to accommodate just 9 guests, ensuring you have a intimate and personal experience and the undivided attention of the 4 crew members on your cruise.
There are essentially two cabin choices. The first is a 'Standard Cabin' which accommodates 2 people in a twin (two single) occupancy cabin. As you would expect on a Catamaran, the space is limited. Typically these are booked as a single
The second option is the deluxe cabin. It is the biggest cabin onboard. Larger than the 'Standard', it's located on the upper deck it has windows and a roof hatch. It offers great views of the surrounding ocean and, being on the upper deck, offers better ventilation.
All cabins are air-conditioned and have ensuite bathroom facilities.
Outside of the cabins you'll find a salon where you may choose to relax and make use of the library and entertainment system. And outside there are ample places to relax in the sun and work on your sun tan or simply enjoy the vista.
You're highly unlikely to become hungry aboard Inula. There is an steady stream of European and Central American style food. And lots of fresh fruit.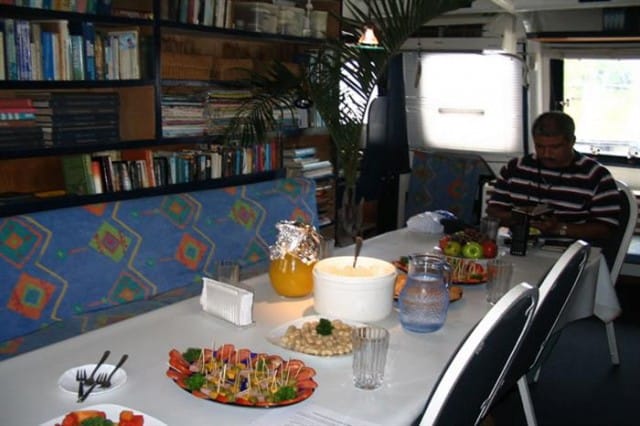 At the end of the day, beers and wines are available onboard as you watch the sun set.
Diving onboard Inula
Each day the dive briefings take place inside the salon with your experienced dive guide and, depending on location, the diving may take place from either the dive tender or main vessel. On more challenging dive sites the dive guide will be available to accompany you and ensure you take the best route around the site.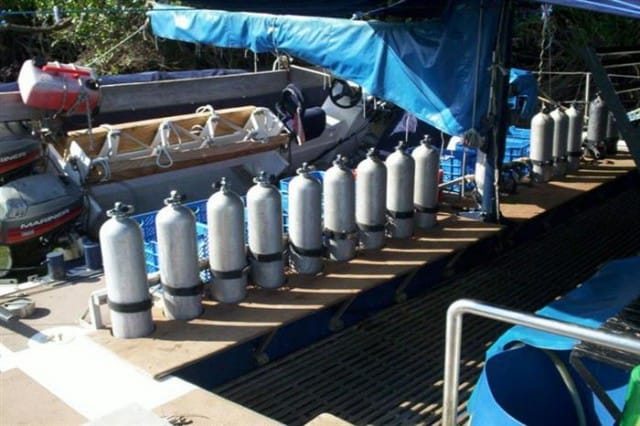 For those qualified, there is nitrox available onboard – a huge boon on multiple dives – allowing you to extend safe margins from your no-stop limits and feel fresher. Some of the diving on the itinerary is not for beginners. For example, a minimum of 25 dives and an Advanced Open Water qualification is required to dive in the Malpelo marine park. However, for a supplement, this training may be undertaken onboard.
The vessel has a full compliment of safety equipment and each diver is required to utilise a dive computer and have a DSMB or 'safety sausage' at the skills to use it.
Itineraries
Voyages are vary in length and can be up to 18 days. Expect to pay around EUR4,805 for this length trip. This equates to 217/day. However, please note that this does not include some extras such as port/marine park fees, equipment rental and crew tips. Please contact us for further details.
Where does this liveaboard dive boat go?
Check out the fabulous places where this dive boat travels to.
Note: some destinations may not be listed below, please enquire for more details.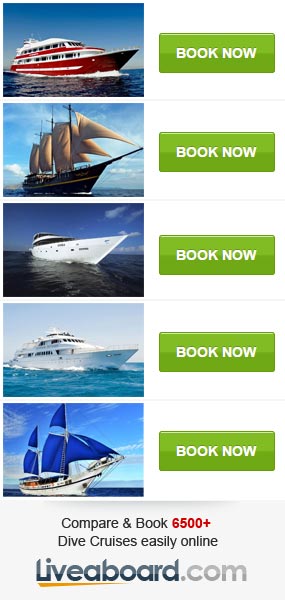 Dive the Pacific Ocean, the Caribbean Sea and visit a train underwater at an inland lake all in one day.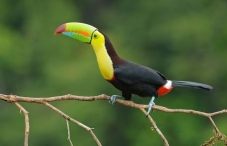 Costa Rica offers experienced divers some of the best diving in the world.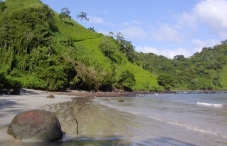 "The most beautiful island in the world." and The world's most remote diving destination with regular liveaboard service.
Other Liveaboard Reviews in Cocos & Costa Rica & Panama
Dive spots reviews in Cocos & Costa Rica & Panama
No dive sites reviews found