If you have been to Lembeh Strait before, please share your experiences, ideas and feedback (Hotel, Excursions, General Feeling,…) in the comments section below, by doing so you will help fellow travellers to plan their next trip

Lembeh Strait is situated in North Sulawesi in Indonesia. It is easy to reach from all the major cities in South East Asia and divers from all over the world come here to experience the amazing biodiversity of the area.
In this page you will find practical information to plan a scuba diving trip to Lembeh Strait:
Lembeh Strait Photos
previous
Yellow Seahorse in Lembeh Strait

Photo by Agnes Tjandranegara

Blue Nudibranch in Lembeh Strait

Lion Fish swimming in crystal clear water

Photo by Agnes Tjandranegara

Spider

Photo by Agnes Tjandranegara

Scorpion Fish Hiding Well

Orange Lion Fish

Photo by Agnes Tjandranegara
next
Where to stay?
I usually use this website to book in advance my hotels in Lembeh Strait as they usually have the lowest rates I find. I like it because it's free to cancel and change the dates.
Accommodation around Lembeh Strait is limited to a few diving resorts most of the time luxurious. They all offer various dive packages with transfers to Manado Airport, full board accommodation and 3 dives a day.
Activities and excursions in Lembeh Strait
Lembeh Strait is a 100% diving destination. Apart from the wonders underwater, there is not much to see. However, from the city of Bitung, you could rent a car and explore the area:
Explore the Tangkoko National Park. It is located about 2 hours by car from Bitung. It is home of the smallest primate in the world called "Tarsius".
Visit the Bitung Zoo to see the "Tarsius".
These two excursions can easily be arranged for you by your diving resort.
Health and Safety
If you are planning an upcoming dive trip or travelling to Lembeh Strait, it is a really good idea to invest in travel insurance for scuba diving, because you never know what could happen and when you might need it (because accidents do happen!). I recommend this diving insurance as they offer worldwide coverage and focus on providing scuba divers a quality insurance and medical assistance service.
Where is Lembeh Strait located in the world?
The Lembeh Strait is located in Indonesia on the Northeast part of Sulawesi Island. It is often combined in the same trip to the nearby famous diving destination of Bunaken Island.
See the map below.
Lembeh Map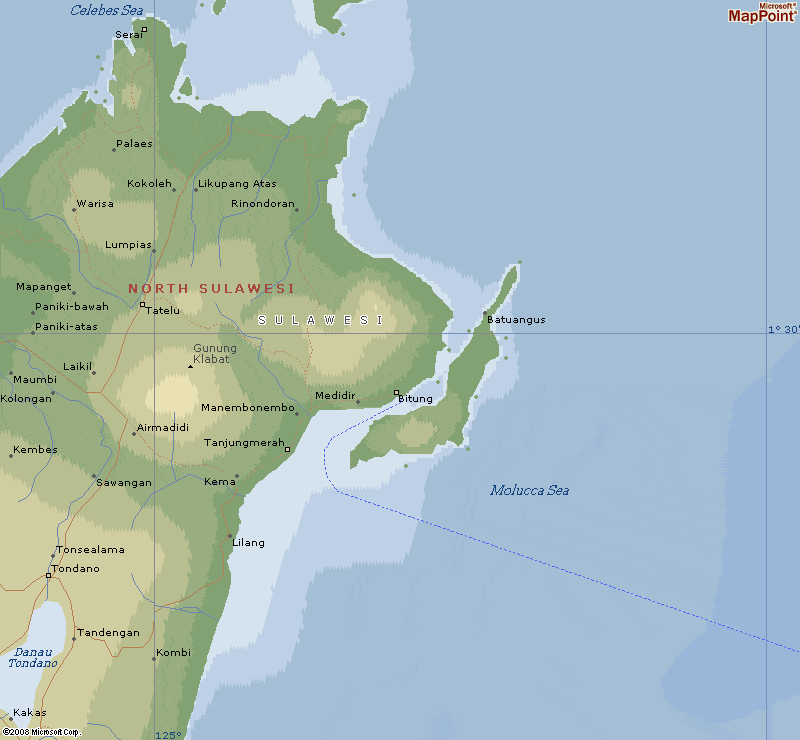 Photo Credit: http://www.flickr.com/photos/chikawatanabe/4084645260/
How to get to Lembeh Strait?
The best way to reach the Lembeh Strait is to fly to Manado. This International airport has direct flights to Singapore (3 hours 20 min flight) with Singapore Airlines or Silk Air.
Many flights have a stopover in Makassar, the biggest city of Sulawesi island. You can also go to Manado from Kuala Lumpur in Malaysia or from Jakarta and Bali if you are already in Indonesia.
From Manado airport, your diving resort will normally arrange your transfer to Lembeh. First it will take about 2 hours by car to reach the city of Bitung. Then if your diving resort is on Lembeh Island, you will have to take the ferry for 10 minutes in beautiful scenery.
Lots of divers dive first in Bunaken National Park for Superb Coral, great visibility and pelagic fishes and then head to Lembeh Strait for amazing Muck diving.
Do I need a visa for Lembeh Strait?
If you arrive via an International flight, it is possible to get a visa on arrival in Sam Ratulangi, the Manado Airport.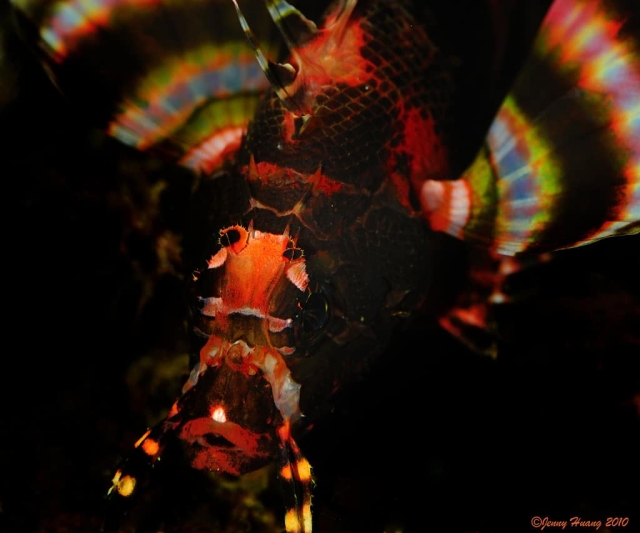 Getting Around
Lembeh Strait is all about diving and you will normally spend your days underwater. There are not so many attractions for visitors apart from diving. If you'd still like to explore, you can get around by renting a car with a driver (about 450000 rupiah per day), or by motorbike or take local buses.
Photo Credit: http://www.flickr.com/photos/silkebaron/3777554968/
Scuba diving
You will find all information about sea life, best time to visit, top dive spots, etc. in our review: Lembeh Strait Diving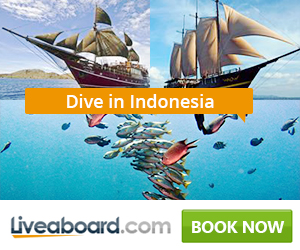 Diving Reviews for this region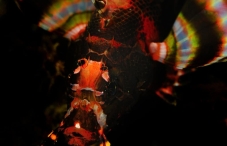 Best Muck Diving in the World! One of the Best spot in the World for Macro Underwater Photography. Amazing Biodiversity!
Liveaboard Reviews in Lembeh Strait
Cruise ship Reviews in Lembeh Strait