Sea life
WOW! Once in a lifetime experience!
Visiblity
Am I dreaming?! 30m+!
Level Advanced Divers
Dive depth Deep diving, 25-40m
Elphinstone Reef is one of the most famous dive sites in the World and offers some of the best scuba diving in the Red Sea!
The Elphinstone reef is located 12km offshore and about 30km from Marsa Alam. This dive site is famous for its wonderful drift dives along deep steep walls. The coral is really great and unspoiled.
Elphinstone Reef is famous for its sharks. If you're lucky, you will get the chance to meet an Oceanic Whitetip Shark in one of your dives.
The Elphinstone Reef is also famous for being one of the few places on Earth where you can dive with the Oceanic Whitetip Shark as well as Harmmerhead Sharks. The best chances to spot an Oceanic Whitetip Shark (also called longimanus) are from October to December. Manta Rays (mainly from May to August), Dolphins and Tiger Sharks can also sometimes be spotted. In addition to these giants, there are also plenty of pelagic fishes like trevallies, Barracudas and Tunas. The reef life is teeming with myriads of fishes all around Elphinstone.
The best place to dive Elphinstone Reef is from Marsa Alam on a day trip. Many liveaboards also go there and usually start in Marsa Alam or In Hurghada to explore the Southern Red Sea (Daedalus Reef, The Brothers).
Scuba Diving in Elphinstone reef is reserved to experienced divers as current can be very strong and you are diving in the open sea.
This location is a Reef. This is great place for spotting and
diving with Sharks
!
You can dive Elphinstone Reef all year long. Access: from the Shore. See the map of Elphinstone Reef on the right for the exact location.
Fishes you may spot while diving Elphinstone Reef
Fusilier

Giant Trevally

Hammerhead Shark

Manta Ray

Napoleon Wrasse

Tiger Shark

Turtle
... and more fishes & sea life, Dogtooth Tuna, Grey Reef Shark, Jack, Oceanic Whitetip Shark, Silky Shark, Silvertip Shark, Tresher Shark
Photos
previous
Flying Ray Manta in Bali!

Lion Fish swimming in crystal clear water

Photo by Agnes Tjandranegara

Orange Frog Fish surprised in the reef

Huge Turtle resting on the sea floor

Beautiful Black Orange Nudibranch On Colorful Reef

Photo by Agnes Tjandranegara

Beautiful Coral Reef

Photo by Agnes Tjandranegara

Crab On Reef

Photo by Agnes Tjandranegara

Crab Resting On Reef

Photo by Agnes Tjandranegara

Gobi On Reef

Photo by Agnes Tjandranegara
next
Diving Reviews for this region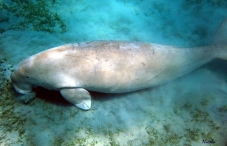 Excellent Scuba Diving with great chances of spotting Dolphins, Dugongs, Oceanic Whitetip Sharks and Hammerhead Sharks. Access to famous dive sites of Elphinstone Reef and Abu Dabbab! Very Good Visibility.
Liveaboard Reviews in Marsa Alam
Dive spots reviews in Marsa Alam