Dive report, Diving Belongas Bay in Lombok
When people talk about diving in Lombok, many think of the three paradise islands – Gili Air, Meno and Trawangan. However, these are not the only spots worth exploring. Lombok has so much to offer… If you are an experienced diver, venture towards the South of Lombok, where you will have the opportunity to dive with hammerhead sharks!
We went there at the end of March 2011, we knew that the season hadn't started yet. The season for hammerhead starts from August.
We stayed at Belongas Bay lodge, the closest place to go to the best diving spots and the only lodge in the vicinity, only about 15 – 20 min by boat. It was nice and clean, but the food was not fantastic. If you are a snack eater like us, we suggest you bring some snacks of your own as there are no shops here. Note that this place is very secluded with no phone signal at all.
Diving the Magnet
The most well-known site is called the Magnet, famous for its crazy currents and hammerhead sharks. Unfortunately for us, we arrived in the wrong month and the guide told us that we were a bit late for hammerheads

So we learnt our lesson there to research in advance next time the best time to spot certain creatures. The current was not too strong and the water was lovely and warm, despite not seeing any hammerheads. However, we were lucky enough to see two white tip sharks!
On the second day we decided to go back and explore the Magnet dive spot again. Despite it not being hammerhead season, we did manage to see a super sized seasnake!! It was quite impressive, with unusual colours – dark brown with golden stripes. At the beginning I thought it was just a moray eel until my buddy gave me a sign to dive away from the snake…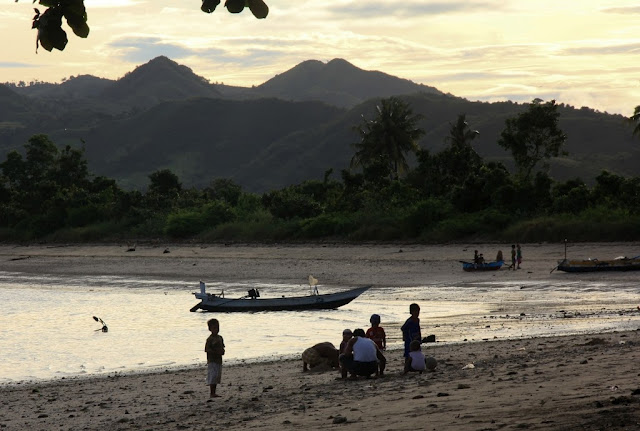 The Cathedral
For our second dive we went to Cathedral, which is the opposite direction from the Magnet. Visibility was not great and the water was full of plankton. The current was not too strong and we saw large groups of schooling fish. Fishes here were huuuuge!!
Bluehole
Then we went to check out an underwater cave, but that particular day we couldn't enter the cave because the surge was too strong. Later the guide informed us that we might have been able to enter the cave but that we might not have been able to get back out!!
So instead, we turned the other direction… There was a strong current which made the weed sway up and down. It was beautiful underwater, with lots of boulders which reminded me of Weh island underwater. We then passed through a couple of amazing channels, so beautiful… And right in front of the channel was a huge school of glass fishes. Very impressive!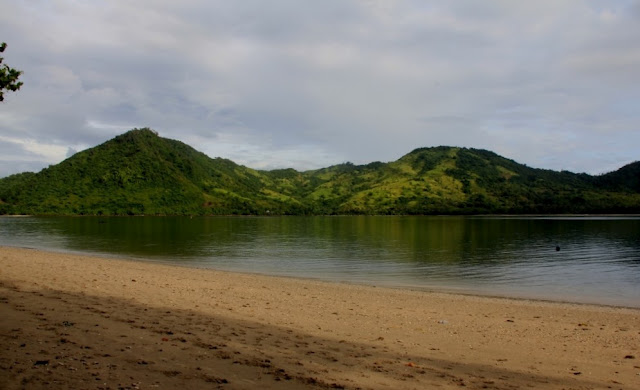 Gili sarang
Oooh the soft coral was just so beautiful and colorful and luckily, so healthy! With clear visibility, it is like one of dive sites in Misool, Papua. Under the table coral, we spotted baby sharks and again, was amazed by the size of underwater critters, such as the super huge shrimp anemone!
Other activities
In your downtime, you might want to include a cultural visit or culinary trip to sample the local cuisine. There are lots of interesting places to visit in Lombok. You can then continue your trip to the close-by Gilis if you are looking for relaxing, diving and maybe even parties.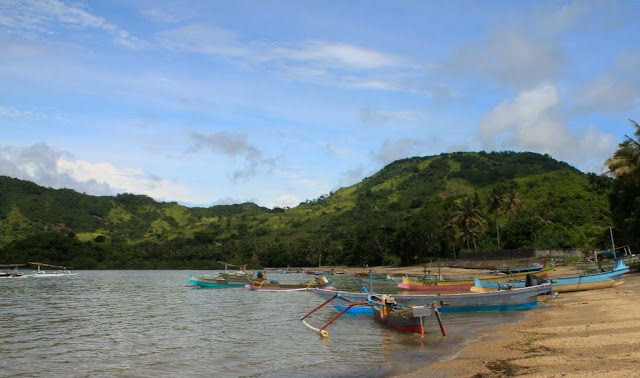 As for us, we stayed at Belongas one extra night before heading to the airport the next morning. Once again we ate ayam taliwangan before flying back to Jakarta. I plan to go back to Belongas this year!
Thank you to Adri for her great diving trip report and her beautiful pictures! Please contact us if you would like to write an article and have it published on Divezone!

Related Posts