Underwater Metal Detector
Guest Post by Daniel Bernzweig.
Scuba diving is a sport for thrill-seekers, world explorers and marine-life enthusiasts. Perhaps you've already chalked up some trophy dives in exotic locations such as Cozumel, Turks and Caicos or the Great Barrier Reef. Many lifelong divers say that shipwreck diving is the grand-daddy of all underwater adventures. You can explore famous centuries-old wreck sites that tell an eerie story of their demise. It's feasible that jewels, currency, contraband or precious commodities went down with the ship. If you're a recreational diver that's interested in upping the ante on excitement, shipwreck diving should be on your vacation short list. The proper metal detector and equipment can lead you to lost underwater treasures.
Shipwreck Diving 101
Shipwreck diving includes both treasure hunting in the area around a shipwreck and searching for valuable artifacts inside sunken ships. Before selecting your equipment, be sure to do your research to learn about selecting the best metal detectors for diving and marine salvage. Disclainer: we wrote this article with the help of metaldetector.com which sell quality metal detector gear. Let us know in the comments any feedback about their tools and others!
Wreck diving can be done either in shallow water or in deep water down to 200 feet. It's important to note that anything below 130 feet is outside recreational diving limits, and anything beyond 330 feet is past the recommended limit for technical diving. This will help exclude potential wrecks that you cannot reach with your current diving skills and equipment. Many divers opt for additional training prior to shipwreck diving. Wreck diving is often divided into three categories:
Non-penetration: This involves swimming over and around the wreck.
Limited penetration: Going into the top layer of the wreck—subject to a limit of 130 feet/40 meters linear distance to the surface.
Full penetration: Going deeper into the overall perimeter of the wreck.
Non-penetration diving can usually be safely done by most certified scuba divers. For limited penetration diving, divers are often recommended to take a wreck diver specialty course. Full penetration diving is regarded as technical diving, which requires significant additional experience, training and equipment.
Which Type of Metal Detector Will You Need?
If you will be hunting in salt water, either a Pulse Induction or Multi-Frequency detector will be your best choice. These models are highly sensitive to precious metals and are very deep seeking. Very Low Frequency metal detectors are proficient at finding coins, relics and jewelry and can discriminate out junk targets. If you opt for a VLF detector, be sure that it has a salt-water mode. Consider how deep your dives will be and be sure to check the depth rating of the detector you purchase.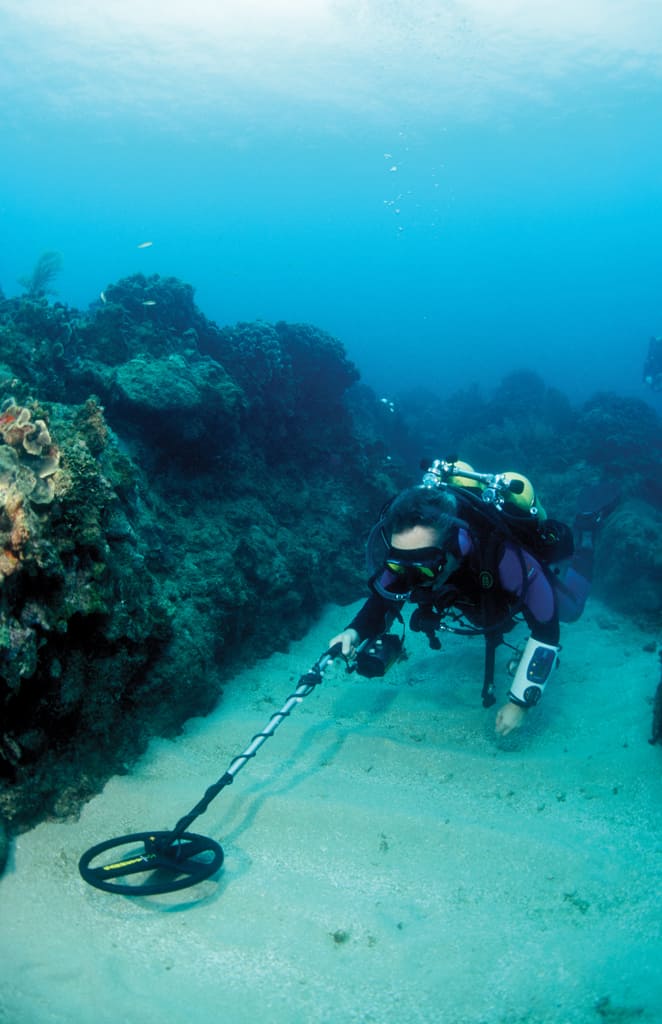 People who have access to specialty marine salvage search and recovery equipment can locate shipwreck sites themselves. They can scan the sea floor with either sonar and/or a boat-towed marine metal detector. Sonar will indicate sharp abnormalities on the ocean floor, which may just be sea rocks or could signal a shipwreck. You'll need a metal detector to confirm the presence of metal at your dive site.
What Can You Recover?
Most artifacts are covered by encrustation after being submerged underwater for a few centuries, so a treasure hunt involves careful examination of "rocks." Gold objects are the exception, since gold is inert and maintains its shiny luster without oxidizing over time. Oxidized iron artifacts look like orange lumps on the ocean floor. Experts say increasing your odds of finding artifacts inside a shipwreck solely depends on the number of dives performed by the treasure diver. Divers eventually develop trained eyes and knowledge of good productive spots to which they return repeatedly to recover valuable objects.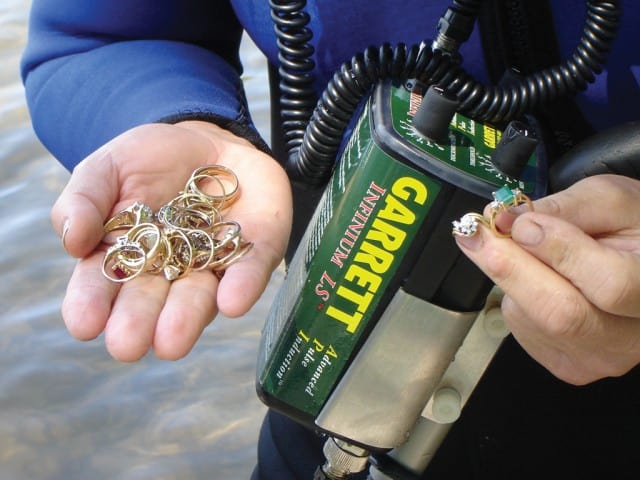 About the author: Daniel Bernzweig manages MetalDetector.com in Southborough, MA in the United States. He has written articles on the subject of metal detecting and treasure hunting since the 1980's. He enjoys spending time with his family and traveling. He has educated thousands of individuals on the use of metal detectors for hobby and security applications.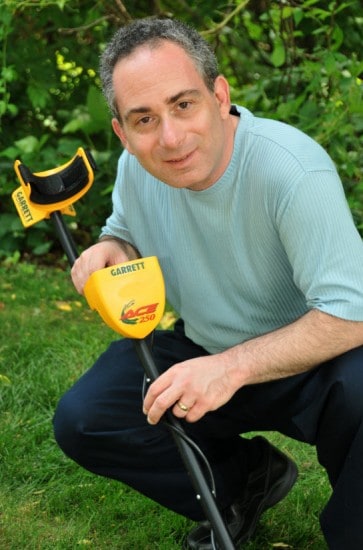 Photo Caption: Specialty underwater metal detectors help make shipwreck diving successful. Daniel Bernzweig says that customers frequently locate jewelry and other treasures while using under water metal detectors like the Garrett Infinium.
Related Posts