If you have dived in Padang Bai before, please share your experiences: Dive spots you would recommend, which Dive Center you used, Fishes & Diving, Visibility, Currents, etc. Please post your comments in the section below, by doing so you will help fellow divers to plan their next trip

Scuba Diving in Padang Bai is one of the best around Bali. There are several very good diving sites just a few minutes away from the main beach. Most of them are perfect for beginners or for diving courses. But there are also more challenging diving sites with current and great chances to spot Reef Sharks, various Rays, Pelagic fishes and large schools of fishes!
It is a really sought after destination for macro lovers and underwater photographers! They will be delighted by wonderful night diving in the Blue Lagoon. They can find there leaf scorpion fish, ghost pipefish, pygmy sea horses, many rare nudibranchs, frogfish, the famous Spanish dancer and the very rare Cat Shark and Wobbegong sharks! And all that in shallow and calm water!
Photo Credit: http://www.flickr.com/photos/noaaphotolib/5030076962/
Try to dive The Ferry Channel just 200 meters from the main beach and you will be amazed by the rich marine life! If you are lucky enough, this is also one of the places where you can spot the world famous Mola Mola, the oceanic sunfish!
In this page you will find more detailed information about scuba diving in Padang Bai.
Best Dive Review
From Padang bai you can also easily go diving to 3 small islands located further North: Mimpang, Gili Biaha, Gili Tepekong. Diving these islands is maybe the best diving in Bali for action, big fishes, sharks (Hammerhead Sharks!).
But be careful! Due to their position in the Lombok straight, these waters are subject to very strong and tricky up and down current which can sweep you to the open sea! So diving there is only for advanced divers with an experienced guide and good weather conditions.
Where to stay?
I usually use this website to book in advance my hotels in Padang Bai as they usually have the lowest rates I find. I like it because it's free to cancel and change the dates.
Top liveaboards in Padang Bai according to divers reviews
No liveaboard found
Scuba Diving conditions
Due to up swelling current, the water is sometimes a bit cold and it is better to dive at least with a 3 mm wet suit. The visibility is usually very good and ranges from 15 to 30 meters, one of the best around Bali.
Snorkelling in Padang Bai
Padang bai and especially around the corner at Blue lagoon offers a nice snorkelling spot! It is a great spot for good coral, a teeming reef life in shallow water and no current. The water is usually very clear and you can really experience some good snorkelling right from the beach.
As this is an easy spot, this place is popular for kids and family. You can also rent a small boat for a few hours from Padang Bai beach that will take you to the best Snorkelling spots in the area. They usually provide fins, mask and snorkel too. Enjoy ,-).
Photo Credit: http://www.flickr.com/photos/zenubud/5035963866/
Diving Safety
If you are planning an upcoming dive trip or travelling to Padang Bai, it is a really good idea to invest in travel insurance for scuba diving, because you never know what could happen and when you might need it (because accidents do happen!). I recommend this diving insurance as they offer worldwide coverage and focus on providing scuba divers a quality insurance and medical assistance service.
Photos Padang Bai
Travel Guide
Now that you know all about the underwater world, you might want to start planning your scuba holiday! Check out our Padang Bai Travel Review for information about how to get there, activities and excursions, where to stay, and more.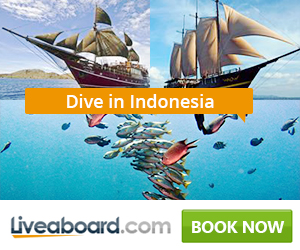 Diving Reviews for this region
Dive spots reviews in Padang Bai
Liveaboard Reviews in Padang Bai
Diving centers in Padang Bai