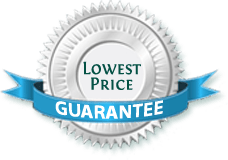 Lowest Price Guarantee: If you can book the same package any cheaper then you will get 200% of the price difference, guaranteed!

Luxury diving cruise boats in Raja Ampat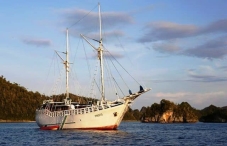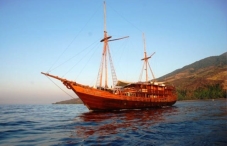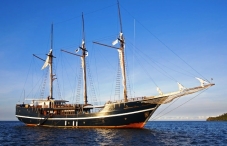 Luxury Liveaboards in Raja Ampat Archipelago
Raja Ampat is THE place in the world for diving. This world-class diving destination is right in the core of the Coral Triangle. The biodiversity found in Raja Ampat is unparalleled, the best way to find out is by taking a diving cruise there. A liveaboard will take you to the best dive sites and enrich your experience.
The diving will sure be the highlight of your trip, the boat you choose to stay on will very likely be the second best thing; make the right choice! Choosing a luxury liveaboard will simply enhance your travel. Luxury liveaboards are nothing close to cheap, in term of features, services and comfort. That being said, luxurious liveaboard are often cheaper than the 5 starts hotels but operate following the same great standards.
The Arenui, the Dewi Nusantara, the Pindito and the Damai II are some of the best vessels in the world. They sail the waters of Indonesia, some exclusively on Raja Ampat, but most alternate with Komodo. Raja Ampat's best season is during the months of October, November and December, make sure you book ahead as availability will be limited. You can join a luxury cruise as an individual, a couple or a small group. Large groups can charter the entire boat.
For the cheapest luxury rates check our Last Minute Deals.
Read this page for the best Raja Ampat Liveaboard reviews.
You will also find here more cheap Raja Ampat Liveaboard reviews.