Cost
Simply the best of everything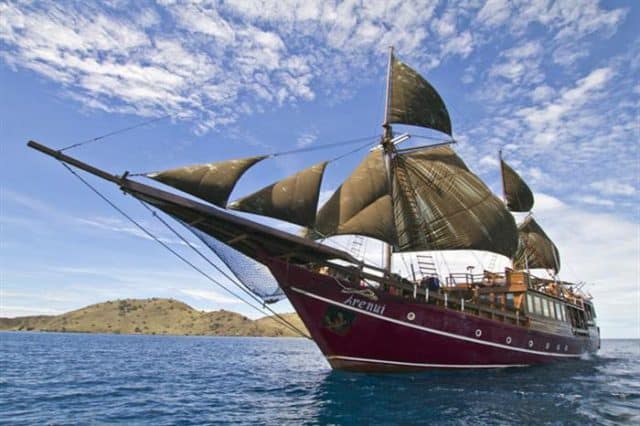 Built in 2007, the Arenui, a 43 metres luxury Phinisi takes divers to the best of Indonesia's diving. 
Arenui dive boat review
The Arenui Liveaboard is a traditionnal wooden Phinisi, navigating year round in Indonesia. Since the vessel follows the seasons of Raja Ampat and Komodo, it offers the best diving conditions possible.
You can check the availability and prices for this Boat here.
While the Arenui is probably not the only boutique Liveaboard in the world, it certainly is one of the most unique. The 8 cabins are beautifully decorated with handmade objects which very well represent Indonesia's rich culture. Moreover, every cabin has an ensuite bathroom as well as individual climate control.
The Arenui's philosophy is that you are there to sit-back and enjoy. Their 5 stars service is organized around this philosophy and will not disappoint, even the most discerning guest. The chefs are serving International cuisine onboard, they are carefully preparing it and cooking delicious meals from local food. In addition, they can cater to any specific diet requirement. There are also professionnals offering Spa treatments and massages at the location of your choice on the vessel.
Enhancing the Scuba diving experience is easy with the boat's incredible amenities. The large dive deck offers more than enough space for the 16 divers to get around comfortably. Also, camera counters, personnal storage, rinse tanks and shaded areas. It's all there waiting for divers to enjoy.
It's simple, the Arenui offers a diving journey with no compromise. Hence, you can have both the 5 stars accommodation and  the world-class diving.
The Arenui's onboard services and facilities : 
Two (2) motorized dive tenders
Kayaks onboard
Camera & Charging stations
Air conditioned lounge
Nitrox is Available
Spacious dive deck
Sun deck & shaded lounge
Warm water showers
Spa services and massages
Much more +++
Prices starts at

4560$US

for 8 nights – Komodo
Prices starts at 

6270$US

for 11 nights – Forgotten Islands 
Price starts at

6270$US

for 11 nights – Raja Ampat
***Some cruises are shorter, some are longer so prices may vary.***
Read more : Best Raja Ampat Liveaboard Reviews 2016 & Best Komodo Liveaboard Reviews 2016.
Where does this liveaboard dive boat go?
Check out the fabulous places where this dive boat travels to.
Note: some destinations may not be listed below, please enquire for more details.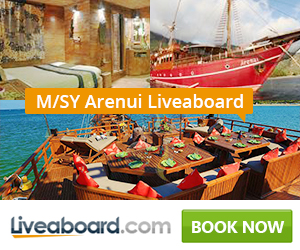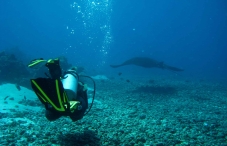 Diving in Komodo is all about action! It is BIG fishes land! With wonderful coral, it is just incredible diving all year round.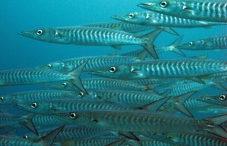 Richest Reef in the World, Amazing Biodiversity, Wonderful Coral, perfect place for underwater photography.
Other Liveaboard Reviews in Komodo Island & Raja Ampat
Dive spots reviews in Komodo Island & Raja Ampat