The GoPro camera has dramatically changed the way scuba divers capture video/photos over the past two years. The new GoPro camera offers near production quality video and is only a fraction of the size and cost of other cameras on the market.
Their latest edition, the Hero3, has finally included a flat lens, which comes standard with the camera, and allows it to focus under water.  The only disadvantage to filming underwater is the camera's automatic white balance. The Hero3's white balance settings seem to struggle under water, leaving video footage looking excessively blue or green.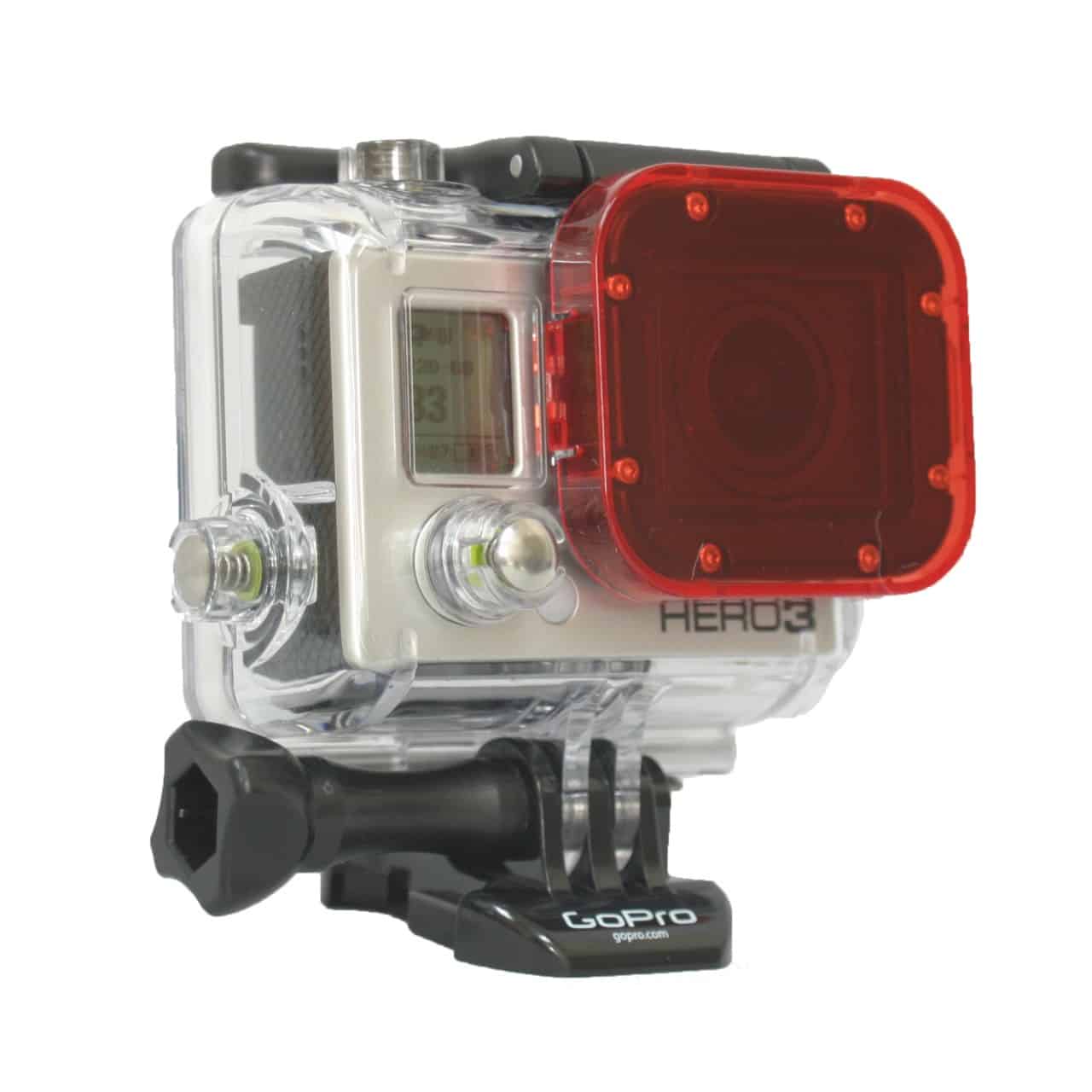 The white balance is the camera's "brain" which meters the color white. Since white includes all colors of light the camera is tricked when filming at depth where no red or orange light is present. This fools the camera's white balance and video footage can turn out too blue or too green. An easy way to correct for the red light loss is to use a red filter.
I had a chance to test out Polar Pro Filter's new Cube Hero 3 Red Filter last week. The Filter is only $29.99 and makes a significant difference in reducing excess blues and cyans leaving behind surprisingly vibrant colors.
I liked the way the filter just snaps right on and off. This made filming on the boat easy and then once I hit the water just snapped it right on. I found the filter to be the most effective at depths of 12 feet down to 70 feet. After you drop below 70 feet there is not enough natural light present and the cameras shutter speed slows down a little too much. If you end up shooting below 70 feet I would recommend getting an external light source for the best results.
I did some testing at shallow depths (0 to 10ft) the filter did make videos too red as there is still plenty of red light at the surface. If you are snorkeling in shallow water it is probably best to leave the filter off.  The filter captured the most vibrant colors when shooting along the reef. The only disadvantage to using a red filter is when you point the camera back up towards the sun the cameras white balance can shift and turn a little red.
If you are trying to capture a shot back up towards the surface, I would recommend taking the filter off. Overall I was very impressed with the difference this simple little filter made. It is certainly a tool that every scuba diver shooting with GoPro Hero3 should have.
Here are a few Before and after shots taken on a test dive: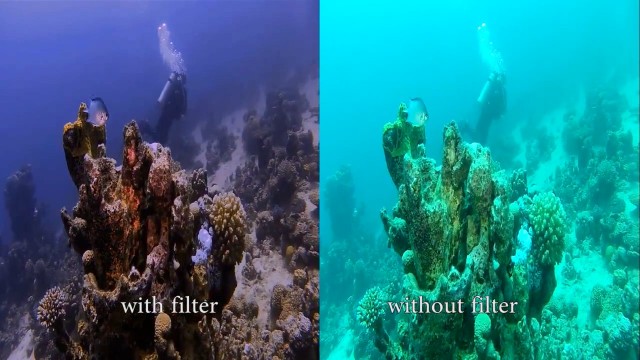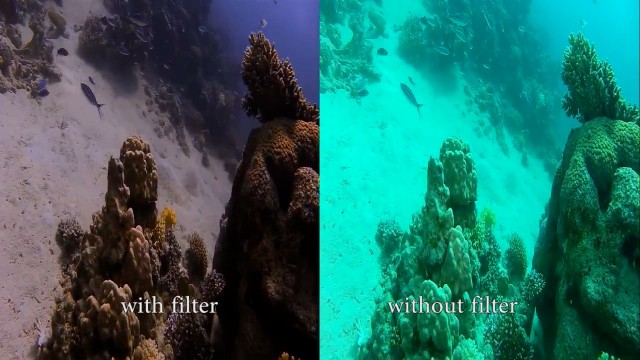 Did you also try this filter? What do you think about it? Tell us in the comments below!
Related Posts