Just off the plane from my first travel in the Balkans, I realize that I need to start planning my summer around Europe… and to decide where I will dive in Europe! Indeed, whether it is the darker blue of the Mediterranean Sea, the brighter shades of the Adriatic Sea or even the not so European waters of the Canary Islands. Of course, some of the best diving in Europe is up north, such as Ireland, Scotland and the Isle of Man, which Julien mentioned in his top 8 dive sites in Europe post! That being said, I'll focus on the southerly diving destinations in Europe for this one!
Here's a top 5 of what sounds amazing to me for summertime scuba diving or snorkeling in Europe. If you have any suggestion or hidden gem to share, please do so in the comment section below! ⇓
---
Croatia
The destination reveals itself as you travel along its coastline. Indeed, every new coastal village or town you get in seems to be more charming than the previous one. Earth tone colored roofs, the white or pastel-colored walls of ancient cities and the sparkling blue water of the rugged coastline all blend well in Croatia.
Having the longest coastline of the eastern Adriatic Sea, Croatia offers plenty of snorkeling and scuba diving opportunity. Snorkeling is possible literally anywhere, just grab a snorkel mask and hop in the water, whether on a lost spot on any island or at the town beach in Rovinj! Make sure you have water shoes as beaches are rocky and there are many sea urchins. Plus, you will find plenty of dive centers along the coast, as well as on the main islands.
Don't miss: The islands to reach by a ferry from Split; so Brac, Vis, Bisevo and the others around! Bisevo is where the Blue Cave is and you will find LOADS of excursions to go there from Split's harbor! Plus, Zlatni Rat (Bol, on Brac) beach is very much worth seeing!
---
Malta
What sounds great about Malta, besides being another beautiful country to travel to, is that scuba diving there is amazing for both beginner and expert divers! Also, did you know that Malta has a Blue Hole too, just like Belize? Indeed, you will find it on the northern island of Gozo.
Don't miss: Dives from the Comino Island – it all looks amazing. Plus, chances are high that I'll try another wreck dive in Malta as the P-31 boat lies not too deep.
Also, the north of Malta's main island has amazing reefs going from a shallow plateau down to advanced scuba diver's depths.
---
Italy
After eating countless gelatos, Neapolitan pizza, and bowls of the best bolognese pasta, my next trip in Italy will be more focused on the outdoors. How about your next trip? Italy has scuba diving from Portofino, which is considered as the maiden place of diving in Italy, to its very southernmost point. Indeed, there's a lot to be explored while exploring the best dive sites of Italy, whether it's wrecks, reefs, caves or caverns.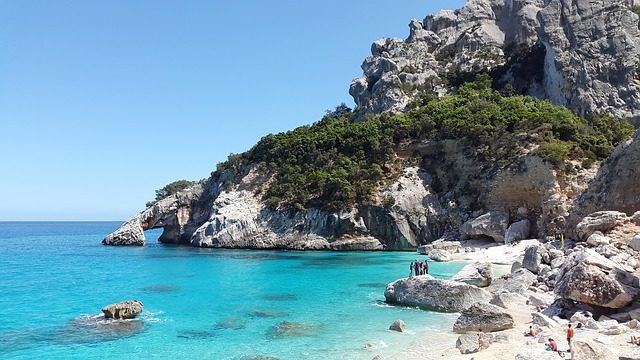 Did you know, there are liveaboard diving cruises in Italy? Check out the Norseman if the Tuscan archipelago sounds like it could be your next Italian adventure!
Don't miss: There are too many things to put it here, but let's focus on the very clear waters of Sardinia. Indeed, the island is home to a good amount of dive centers, ready to take you diving! Also, take your snorkeling gear to the many beautiful beaches and explore from shore!
---
Portugal
The country has a colorful Pacific Ocean coastline, plus Madeira and the Azores islands. Indeed, besides all the wonderful discoveries to be made traveling Portugal's land, the seaside is just as attracting. Any trip there should definitely have some diving, or at least snorkeling, on its schedule. Indeed, with 8 protected marine areas, Portugal has some great biodiversity to offer.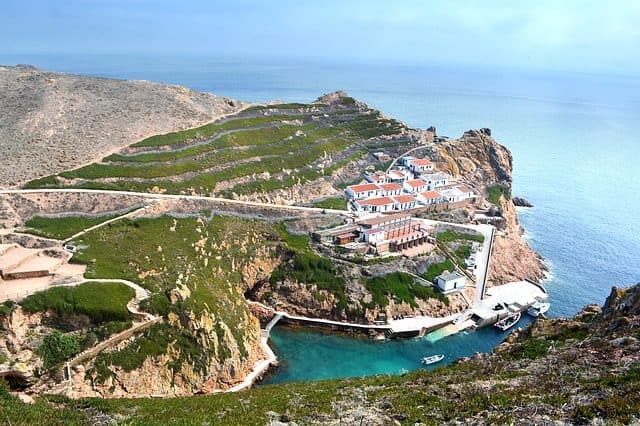 Don't miss: (1) Wreck diving in Portugal seems to be outstanding. From Porto all the way down to Faro, you will find both old and new wrecks to explore!
(2) Head to one of the marine parks if diving a lively aquarium is more your thing. The corals and the fishes are both colorful and plentiful. Try the Berlengas archipelago just off Peniche – you get maybe not the warmest, but clearest water.
---
Greece
Did you see this one coming? Seems like a good list of the best diving in southern Europe can't go without the beautiful Greek Islands! Indeed, you adventure in Greece can be made better with a combination of reef, wreck and cave diving, depending on the islands you visit. One thing is certain and it's that you will feel like an explorer doing so as the greek waters have the reputation to have many undiscovered artifacts among them.
Don't miss: The Koundouros Reef in the Ionian Sea can be a great first jump in the water from visiting mainland Greece and Athens. Otherwise, Mykonos has plenty of wrecks for the certified divers and Crete has amazing cave diving!
---
Any suggestions, questions?
Can't wait to read you in the comments below! ⇓
Related Posts