If you have been to Malaysia before, please share your experiences, ideas and feedback (Hotel, Excursions, General Feeling,…) in the comments section below, by doing so you will help fellow travellers to plan their next trip

Malaysia is a magnificent country worth exploring. Scuba diving in Malaysia offers amazing opportunities and the country has a huge range of diving destinations. It features many world class dive sites and outstanding marine life.
Photo Credit: http://www.flickr.com/photos/crsan/2712455269/
You can explore Peninsular Malaysia very easily. The country is very well developed and you can reach amazing islands from Kuala Lumpur in just a few hours. If you are a bit more adventurous, you can visit the Sabah or Sarawak province in Borneo with some of the best diving in the world in the mythical Island of Sipadan and Layang Layang Islands. Malaysia is not as touristy as Thailand for example so you can avoid the crowds if you like.
When looking for your next dive destination, you will soon discover that Malaysia has many advantages:
People are very welcoming and friendly
English is widely spoken
Tourist trips and transport is well arranged
It is very safe to travel there
Diving and travelling is cheap
Diving opportunities are endless
Fascinating Culture
Numerous Cheap flights from all over the world
All of these facts make Malaysia a great spot and will make your next diving holiday unforgettable!
In this page you will find practical information to plan a scuba diving trip to Malaysia:
Where to stay?
I usually use this website to book in advance my hotels in Malaysia as they usually have the lowest rates I find. I like it because it's free to cancel and change the dates.
You will find all kinds of accommodation, ranging from basic backpacker guesthouses to top end luxury resorts on some private islands.
Hotel rates tend to double or even triple during high season (July, August and December, January). During the low season you can bargain and get a luxurious room for a very low price :-).
Best time to visit Malaysia
The Climate is tropical all around the country. That means hot and humid weather all year round. In fact, most of the country is covered with tropical rain forest. During the monsoon, there is heavy rainfall but they usually don't last more than 2 hours. Rainy days occur but are not common.
Average Temperature ranges between 25°C and 32°C. However, if you go in the Cameron highlands for example, you can expect temperatures as low as 15°C during the night! See the specific destinations pages for more information on the local weather.
Health and Safety
Malaysia is a very safe country to travel! However, like everywhere in the world it is recommended to take care of your belongings while travelling. Just be careful in big cities like Kuala Lumpur or Penang of the pickpockets and it is better to use your credit card only in big trustworthy shops.
Driving in Malaysia is much easier than in many of the nearby countries like Indonesia. However, you have to be extra careful if you plan to drive a car or a motorbike. Driving rules are not always applied.
There are no specific vaccinations required for Malaysia. Medication for malaria can be useful if you travel to Borneo. If you stay on the islands, the risk of Malaria is very low but be safe and don't forget mosquito repellent! Throughout Malaysia, dengue fever is present and as with malaria, the best protection is the prevention of mosquito bites.
The tap water is drinkable, however it is better to buy bottled water as they are very inexpensive. It is also recommended to come with all medicines necessary, including those for diarrhea.
Photo Credit: http://www.flickr.com/photos/daverugby83/4615679120/

Clothing:
You will just need light clothes and a light sweatshirt if you plan on going to some of the mountains. Malaysia is a Muslim country and every traveller should wear appropriate clothing and respect the culture especially when visiting temples, mosques and in rural areas. On the Islands, a bikini might not be a problem (depending on the scene) but never go topless.
If you are planning an upcoming dive trip or travelling to Malaysia, it is a really good idea to invest in travel insurance for scuba diving, because you never know what could happen and when you might need it (because accidents do happen!). I recommend this diving insurance as they offer worldwide coverage and focus on providing scuba divers a quality insurance and medical assistance service.
Where is Malaysia located in the world?
Malaysia is in the heart of South East Asia and reaching the country is really easy. The main entry gates are the international airport of Kuala Lumpur in Peninsular Malaysia, Kota Kinabalu in Sabah and Kuching in Sarawak. Smaller international airport include Langkawi airport, Penang and Johor Bahru. There are many connections from all the main cities in South East Asia.
Malaysian Airlines and Air Asia (low cost) are two very good companies and they provide cheap flights to just about everywhere in Malaysia.
See the map below.
Malaysia Map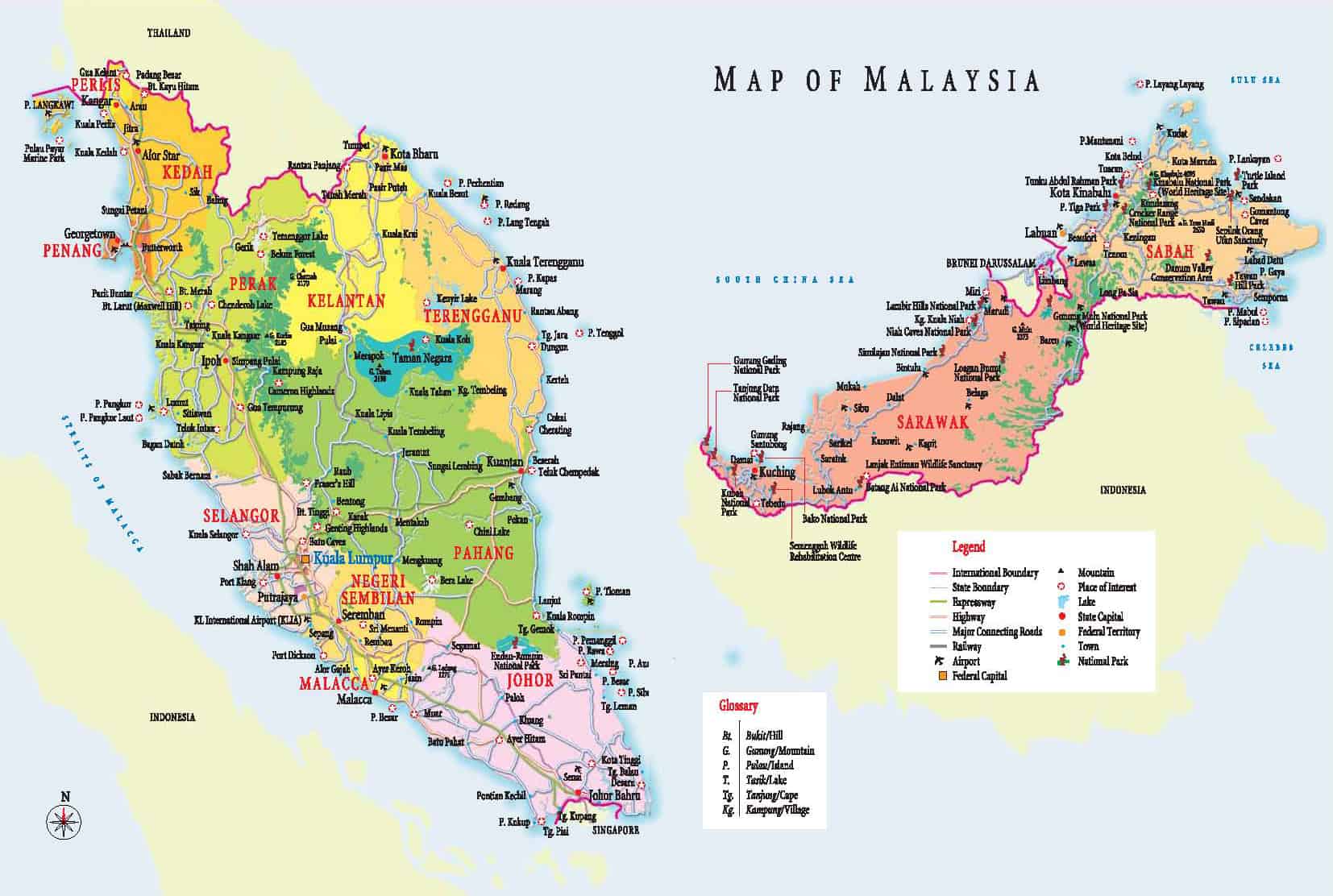 How to get to Malaysia?
If you fly from Europe, flying time will be around 12 hours with a stopover in Singapore, Dubai or Doha. Air France offers direct flights to Kuala Lumpur from Paris.
If you are in Singapore or in Thailand, you can go to Malaysia by bus or train. There are direct buses from Singapore to Kuala Lumpur and even direct night buses to Tioman Island and Perhentians Islands.
Photo Credit: http://www.flickr.com/photos/tomab/5077661131/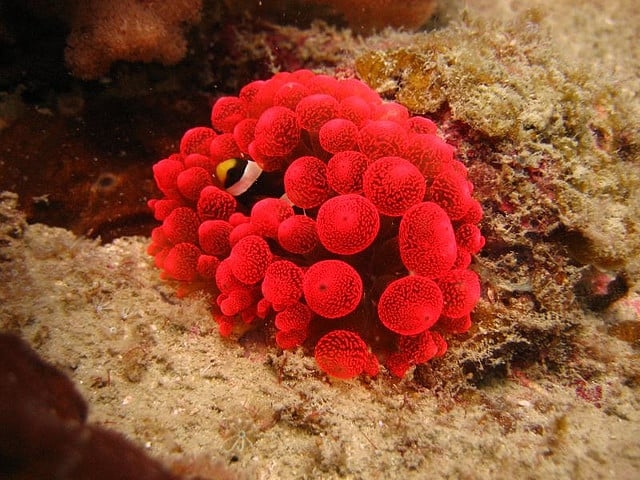 Getting Around
Malaysia is divided into 2 huge parts: Peninsular Malaysia and Borneo (Sabah + Sarawak). The only way to travel between them is by plane. Best companies are Malaysia Airlines, Air Asia, Firefly and the tiny Berjaya Air.
In Peninsular Malaysia, transport is really not a problem. There are plenty of roads in good condition throughout the country. You will find very comfortable buses anywhere to take you where you want for very cheap. There are many direct buses for tourists going between the main tourist places such as Cameron hills, Taman Negara, Perhentians Islands and George Town in Penang.
From North to South you can also take the train. It will give you the possibility to wind through superb landscapes filled with lush jungle. However, the train generally takes longer than buses for the same trip.
Malaysia has an excellent highway network and you can also easily rent a car and do your own trip. However direction signs can sometimes be a rarity

In Sabah and Sarawak (Borneo), transport is much more complicated. There are good roads between major cities with many buses. However, travelling long distances can become complicated and plane is generally the only way.
Malaysia Photos
Scuba diving
You will find all information about sea life, best time to visit, top dive spots, etc. in our review: Malaysia Diving

Diving Reviews for this region
Liveaboard Reviews in Malaysia
Cruise ship Reviews in Malaysia