If you have been to Musandam before, please share your experiences, ideas and feedback (Hotel, Excursions, General Feeling,…) in the comments section below, by doing so you will help fellow travellers to plan their next trip

In the Musandam the rich flora and fauna are just waiting to be discovered. One would expect that the dive sites would be crowded, due to the rich variety of life, but this is not the case at all. It is still very much untouched.
Flying time from Europe is only about 6 hours, and the closest international airport is Dubai International. It's the perfect way to experience the best of both worlds: the glitz and glamour of Dubai and unspoilt nature all in one trip.
In this page you will find practical information to plan a scuba diving trip to Musandam:
Where to stay?
In the Musandam there is a wide range of accomodation. You can find a dive centre that has a guesthouse and offer dive packages with meals, a 4 star hotel and a very expensive 5 star resort.
Hot tip:
it is also possible to camp on the beach but you need to get a permit from the municipality.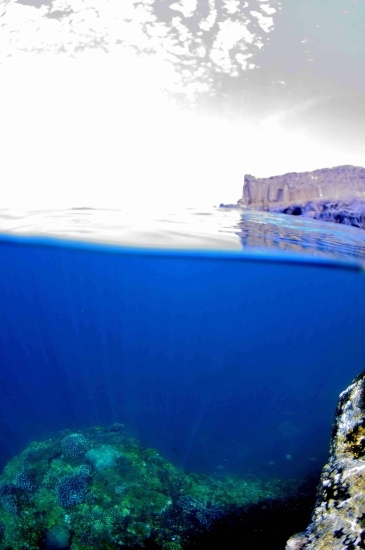 Activities and excursions in Musandam
In terms of night life there is not much happening. It is a perfect place to kick back and relax.In addition to scuba diving For the more adventurous, there is an Omani night club offering a variety of adult beverages but it is not for the faint hearted.
For the 4×4 enthusiast, there are beautiful mountain roads to drive that takes you all the way up to 1800 m at Jebel Kiwi. The track has been done in a wadih which is a dry river bed (you definitely need a 4×4) One used to be able to cross to the other side but now there is a checkpoint stopping you after the summit.
In the evening there is the fish market ( timing varies between 4:00 pm and 6:00 pm) where you can see the daily catch and witness the sales happening it is quite a sight and you can see some big fish.
The town is mainly a town comprising of fishermen and farmers. Therefore fishing and agriculture is the main source of income.
Best time to visit Musandam
The best time to visit Musandam is from October to January when the water temperature drops to around 21 degrees in January till mid March. It is also interesting to visit during the summer time even if the weather is very hot. During this time, the airfare to the gulf is usually on the more affordable side.
Hot tip:
During the month of Ramadan you can not eat or drink or smoke in public. However hotels and guesthouses do serve meals in special areas and at sea you can do what you want. Also during the month of Ramadan you always have special offers for luxury hotels in the region.
Health and Safety
If you are planning an upcoming dive trip or travelling to Musandam, it is a really good idea to invest in travel insurance for scuba diving, because you never know what could happen and when you might need it (because accidents do happen!). I recommend this diving insurance as they offer worldwide coverage and focus on providing scuba divers a quality insurance and medical assistance service.
Where is Musandam located in the world?
Musandam is located in Oman in the Strait of Hormuz. Muasandam is a small stretch of Oman within the United Arab Emirates located 2 hours from Dubai on the Indian ocean side as well as the sea of Oman.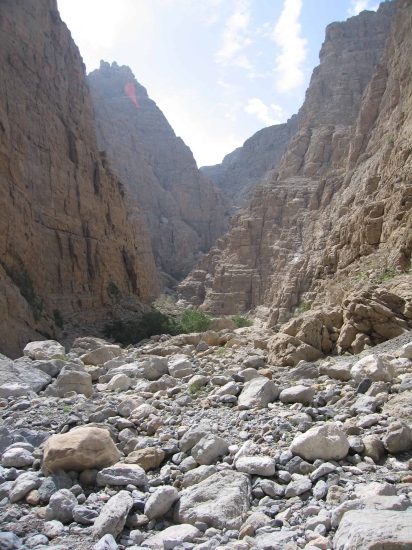 How to get to Musandam?
The closest international airport is Dubai International. Some dive operators organize pickups from the airport. It is approximately a 2 hour drive from Dubai to Dibah, winding through some impressive mountain roads. The area is mostly uninhabited and you could be lucky to spot some camels on the way to Dibah from the road.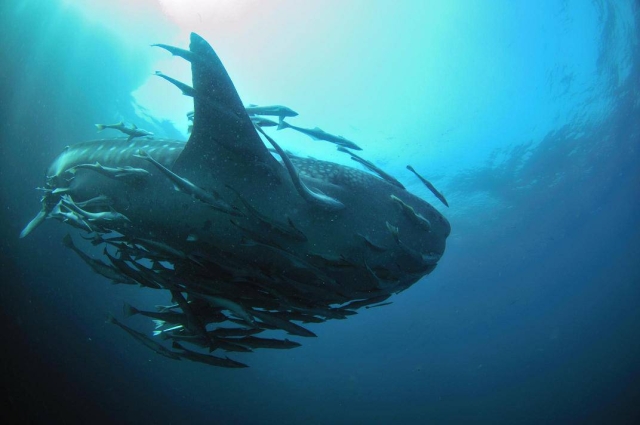 Getting Around
In Dibah you can walk around it is very safe and the Omani's are very friendly and helpful.
Hot tip:
When walking around in the Middle East please be mindful of the cultures, traditions and religions.
Thank you to Discover Nomad for the review and the pictures.
Musandam Photos
Scuba diving
You will find all information about sea life, best time to visit, top dive spots, etc. in our review: Musandam Diving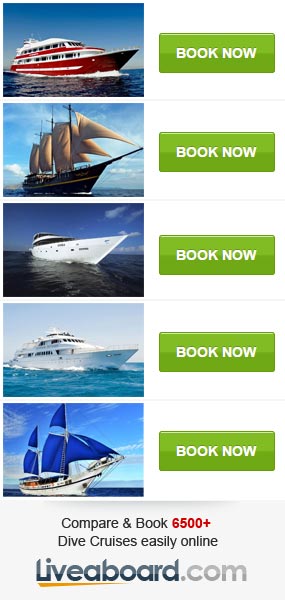 Diving Reviews for this region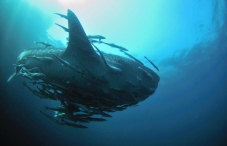 Great diving in beautifully preserved dive sites. Excellent chances of spotting a Whale Shark and rare critters for Macro Lovers!
Liveaboard Reviews in Musandam
Cruise ship Reviews in Musandam