If you have been to Surin Islands before, please share your experiences, ideas and feedback (Hotel, Excursions, General Feeling,…) in the comments section below, by doing so you will help fellow travellers to plan their next trip

Surin Islands make up an awesome archipelago located in the Andaman Sea on the South west coast of Thailand. It is situated a bit further North than another world class diving destination, the Similan islands. Divers often dive both of these amazing locations during a liveaboard cruise where these spots are considered to be some of the best diving in Thailand.
Scuba diving in Surin Island also gives the opportunity to dive one of the best dive sites of the world, Richelieu Rock! This spot is world famous for the encounter with the giant Whale Shark!
The Surin Islands are incredibly scenic with pristine white sandy beaches and lush jungle. The islands are now part of the Mu Ko Surin Marine National Park.
In this page you will find practical information to plan a scuba diving trip to Surin Islands:
Where to stay?
I usually use this website to book in advance my hotels in Surin Islands as they usually have the lowest rates I find. I like it because it's free to cancel and change the dates.
Activities and excursions in Surin Islands
Surin Island is really focused on scuba diving. However for people travelling with kids and non divers, this destination offers easy and super snorkelling with great opportunities to relax and sunbath on the remote white sand beaches.
Health and Safety
If you are planning an upcoming dive trip or travelling to Surin Islands, it is a really good idea to invest in travel insurance for scuba diving, because you never know what could happen and when you might need it (because accidents do happen!). I recommend this diving insurance as they offer worldwide coverage and focus on providing scuba divers a quality insurance and medical assistance service.
Where is Surin Islands located in the world?
The Surin archipelago is situated in the Andaman Sea, South west coast of Thailand.
See the map below.
Surin Islands Map
How to get to Surin Islands?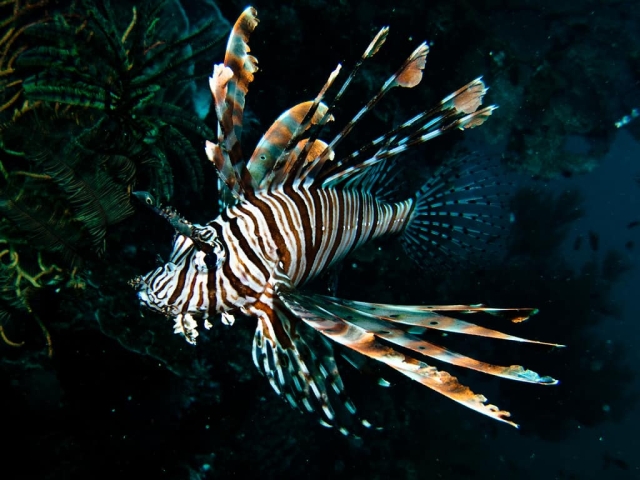 Getting Around
The only way to get around the Surin Islands is by boat and Liveaboard cruises. There is a cheap national park boat running from the Ban Hin Lat to Surin Island leaving every day at 9 am. Or you could also try to charter a boat.
Photo Credit: http://www.flickr.com/photos/octal/5328580230/
Surin Islands Photos
Scuba diving
You will find all information about sea life, best time to visit, top dive spots, etc. in our review: Surin Islands Diving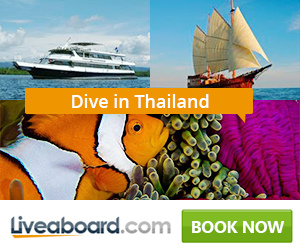 Diving Reviews for this region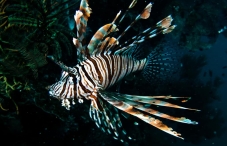 Large Pelagics, Manta rays and Whale Shark if you are lucky all in a superb remote area!
Liveaboard Reviews in Surin Islands
Cruise ship Reviews in Surin Islands