White Manta Liveaboard Review
My husband and I went for a week on the white manta liveaboard leaving from port Kota Kinabalu in Malaysia.
Everything was really well organized and very clean on board, the boat is pretty new. We had the suite, so, king-size bed, big window and a private bathroom, air-condition.
There were 20 tourist divers on board and 15 people's personnel, but because the boat is so big and has 3 decks you don't notice that.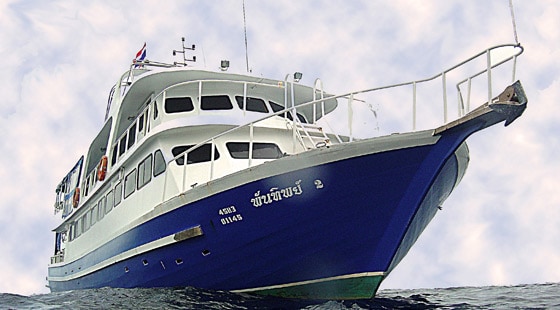 We had 5 diving days so, 3 or 4 dives a day was the plan. We sailed to Layang Layang Island which is a 22 hour sail!! that is long, but then you know its remote.
The 20 liveaboard guests get divided in 4 groups, with their own dive guide. The time between these groups entering the water was well timed, so you never noticed the big group.
At the end of the dives the one who got out of air was allowed to go up with 2 using your own SMB. So scuba divers who had more time, could stay longer. The two ribs where around and talked on walkie talkies and picked the divers up. After the dive a warm hot towel was giving and fresh fruit. Every Dive!!
Layang Layang Diving
Absolutely amazing ! Of course you go to Layang Laynag for the Hammerhead Sharks. Which we were lucky to see every dive, so 5 times in total. Amazing. One group had over 70 sharks !! Very very pretty animals.
The rest of the dives is really worthwhile. Many group of fish of every species are there. Even Manta Rays and Marlin !
At night, you get amazing sunsets above the reef. We watched it from the sundeck.
This was the best diving holdiday ever, and we have seen a lot !
Very good crew, nice fish and excellent food and service !
Thank you so much to Brenda van Zeeland for this great dive trip report!
If you also want to contribute to this blog you can write directly your article online here.
Related Posts