Cost
Simply the best of everything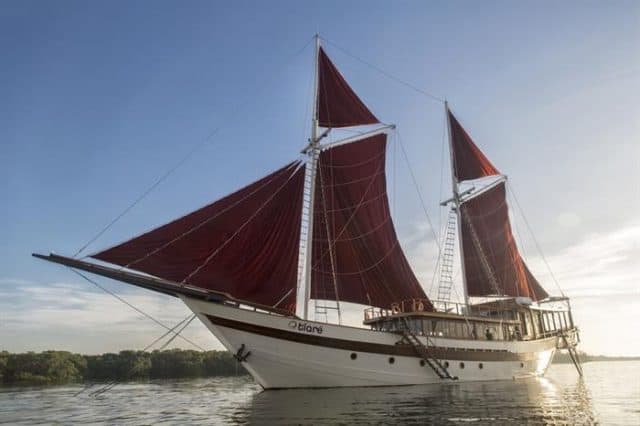 Tiaré Cruise dive boat review
The Tiaré Cruise is a luxury liveaboard operating in Indonesia. The construction of the boat finished in 2016, lauching the boat soon after to explore areas like Komodo, Raja Ampat, but also Flores, Alor, the Forgotten Islands and the Banda Sea. The Tiaré has a deck length of 36.5 meters and offers year round sailing.
.
The cabins
The Tiaré welcomes a limited number of 12 guests on-board, insuring an uncrowded and intimate experience. The 6 cabins available on-board are offered with everything you need and beyond. Indeed, they all have a private bathroom, air-conditioning and all the basic toileteries. Also, you have nice extras like a "shore-kit" with a hat, beach towel & suntan lotion in it, and much more.
Visit this page to view prices & schedules for this boat.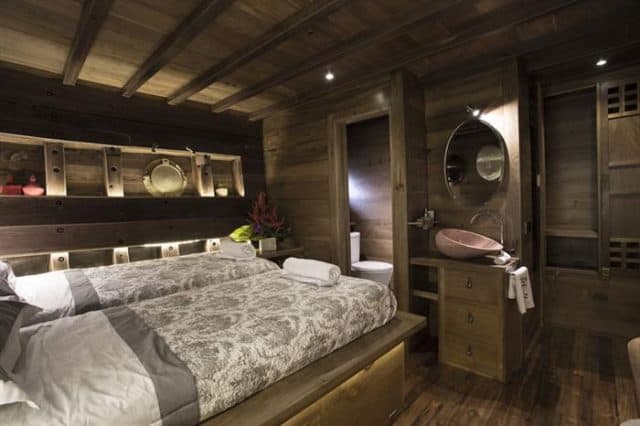 .
Furthermore, the rooms come in different layout, in order to fit everybody's needs. There are 2 family cabins, 4 cabins with a king-size bed as well as 2 twin shared rooms. Also, all the cabins are located in the middle of the lower deck.
.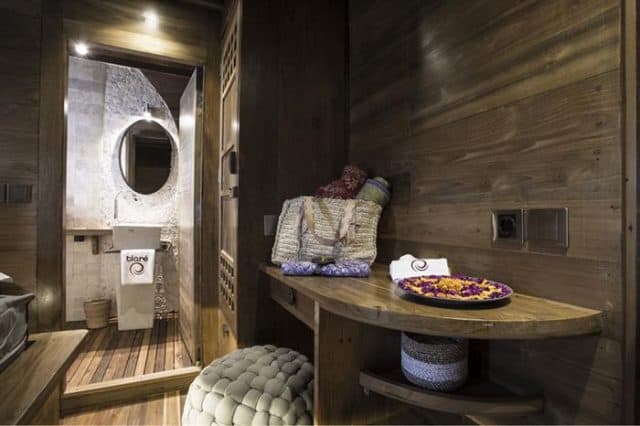 .
Tiaré Cruise's on-board facilities
The massive salon and dining room takes most of the main deck, making it overly spacious considering the small number of guests. Plus, the lounge displays all the amenities you find at home such as an espresso machine, wine cellars, baskets of teas and hot chocolates as well as a fridge with drink and snacks.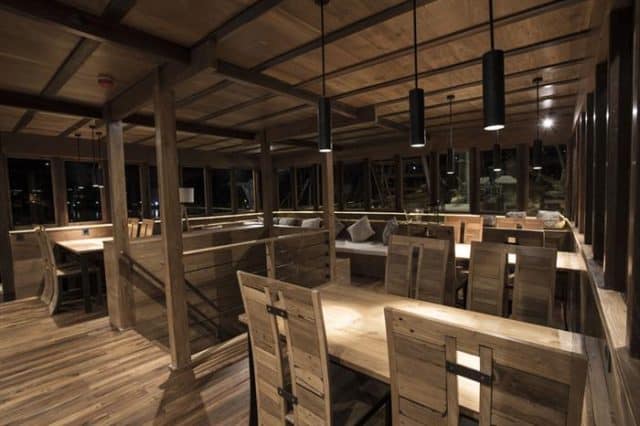 .
Moreover, the spacious sundeck located on the very top deck is perfect to relax and admire the views of Indonesia. There's also an outdoor lounging area at the bow, fitted with day beds.
.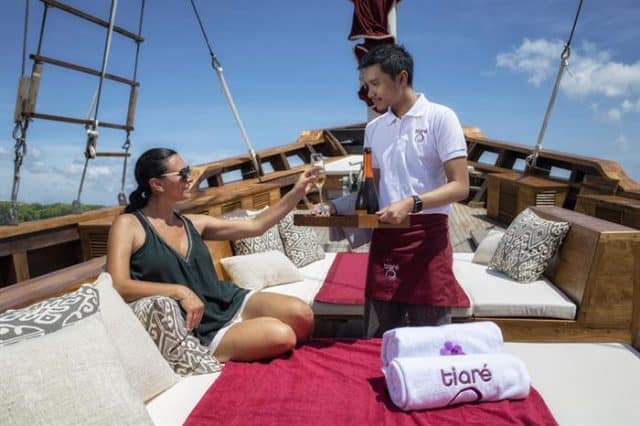 .
Scuba Diving with the Tiaré Cruise
First, the Tiaré features a dedicated camera room, including a massive 10 meter table, shelving, charging plugs all it takes to transfer files and burn CD's. Secondly, on top of the 10 boat crew members, you will be taken care of by a diving crew of 5, including the cruise manager.
Furthermore, the dive deck is spacious and you have access to storage and individual stations. Plus, the Tiaré is equipped with the latest navigation and safety technologies.
---
Price starts at 3,240$US for 7 days/6 nights – Various itineraries
Where does this liveaboard dive boat go?
Check out the fabulous places where this dive boat travels to.
Note: some destinations may not be listed below, please enquire for more details.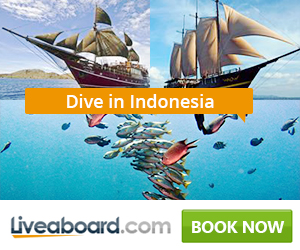 Other Liveaboard Reviews in Indonesia & Komodo Island & Raja Ampat
Dive spots reviews in Indonesia & Komodo Island & Raja Ampat