Cost
Simply the best of everything
Captain Sparrow dive boat review
The Captain Sparrow liveaboard is a luxurious 43 meters vessel offering scuba diving cruises in the Egyptian Red Sea. Built in 2018, and renovated in 2020, this modern liveaboard promises a cruise of exceptional quality. Captain Sparrow Liveaboard proudly boasts to be a great mix between a diving cruise and a leisure cruise.
The Cabins
The Captain Sparrow liveaboard can welcome a maximum of 28 guests in 14 spacious cabins. You will find 6 cabins on the lower deck, 6 cabins on the main deck, and finally, 2 cabins on the upper deck. Each room features an en-suite bathroom and private air-conditioning. In the cabins, you will find plenty of space to store your personal stuff in addition to having a safe box to secure your more important belongings. Finally, in addition to offering an ocean view and daily housekeeping, each room has free wifi and satellite TV.
Visit this page to view prices & schedules of this boat.
Captain Sparrow's On-board Facilities
On the Captain Sparrow cruise, you won't have time to get bored since the boat offers plenty of onboard facilities. Indeed, on this 4 floors liveaboard, you will find everything you need to enjoy the time between dives. On the top of the boat, there are two sun decks with bean chairs where you can enjoy the sun and relax. These sun decks even have a jacuzzi and a sauna to make sure that the guests fully relax between dives.
The boat also features luxurious indoor saloons as well as a spacious dining room and bar. For food during the cruise, you will be served by an experienced chef offering an Egyptian and international buffet menu. Moreover, the boat offers plenty of other stuff such as an inflatable pool, a 55-inch tv, 2 massage chairs, a BBQ area, and audio & video entertainment. Finally, if you are not fully filled with all these facilities, the cruise also lends surfboard and offers the possibility to do wakeboarding and jet skiing.
Scuba Diving with the Captain Sparrow
Going on a scuba diving cruise on Captain Sparrow is the perfect opportunity to see the best of the Egyptian Red Sea while having an amazing vacation on a luxurious cruise. The Captain Sparrow liveaboard offers many itinerary options covering the popular diving spots in the area such as Ras Mohamed, Abu Nuhas, Thistlegorm, Brothers, Elphinstone, St. John's, and Daedalus.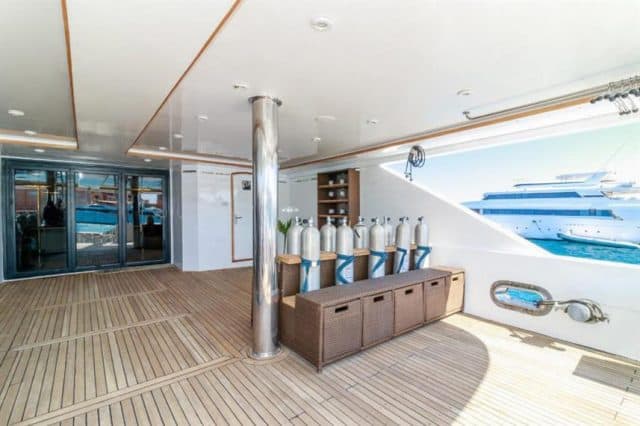 Moreover, this liveaboard offers mainly 8-day and 7-night trips. Their dive deck has everything you might need, from plenty of storage space to enough room to gear up comfortably for your dives. Plus, the diving cruise offers a unique and intimate experience to every diver with a nearly 1:1 crew-to-guest ratio. Also, Captain Sparrow Liveaboard welcomes everyone from snorkelers to technical divers.
Diving in Egypt is an amazing opportunity to see the spectacular and colorful reefs of the red sea and maybe even have the chance to come across a white-tip shark. View the various itineraries on the booking platform below for more details.
---
Price starts at 195$US /day
Where does this liveaboard dive boat go?
Check out the fabulous places where this dive boat travels to.
Note: some destinations may not be listed below, please enquire for more details.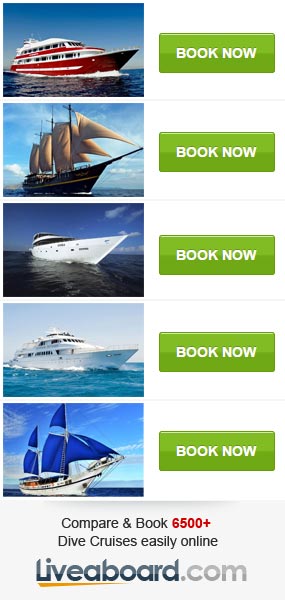 Other Liveaboard Reviews in Egypt & Red Sea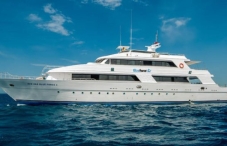 The 40 meters Blue Force 3 is a luxury l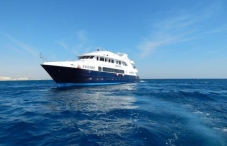 The JP Marine liveaboard has been offeri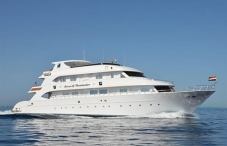 The Red Sea is a well-known diving desti
Dive spots reviews in Egypt & Red Sea