Cocos Island Dive Report
Being an experienced diver and a fairly serious underwater photographer, I have traveled to Cocos Island on the Okeanos Aggressor liveaboard a week after diving in Wolf and Darwin in the Galapagos archipelago and loved every moment of it.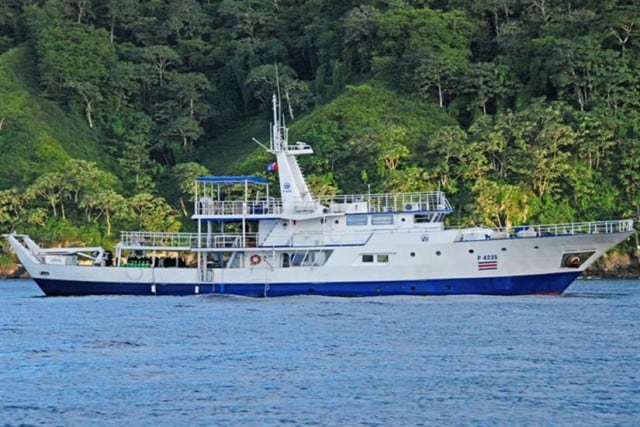 I hate to compare but with the experience I had during my visit to Coco's, I could even say it was better than my experience in Galapagos!
The diving director and dive masters ensured that we went to the rights Cocos Island spots with the right timing and had ample time not just to enjoy the site but also take beautiful photographs.
The Okeanos Aggressor boat wasn't grand at all and already showed signs of age but the crew made up for the lack of extravagance. On one occasion, I wanted to enjoy an extra dive during lunch and the dive master was more than happy to join me even if it meant missing out on his football match.
Each day was definitely a fulfilling dive. I may have missed out on the penguins and sea lions that occasionally came along the island but I wouldn't complain on scuba diving to a large group of Hammerheads Sharks or having the night dive with the Okeanos team searching for the white tip reef sharks that came by dozens.
Related Posts