Cost
Expensive, and Luxury!
Rags II dive boat review
The 27 meters Rags 2 is a liveaboard cruising in the Philippines. Indeed, the sturdy vessel offers many itineraries including Coron, Apo Reef and El Nido, combining multiples types of scuba diving in one unique cruise.
.
Boat Cabins & Layout
The Rags II can cater to a maximum of 8 guests, promising more privacy and uncrowded diving. Indeed, with 4 air-conditioned cabins each sleeping 2 guests and lots of space on-board, everybody should be comfortable. Moreover, the cabins have large twin bunks, a generous amount of storage and two safety boxes. Plus, there are two bathrooms with hot water shower which are shared among all the divers. Shampoo and soap a provided for free!
 Visit this page to compare liveaboard & prices for the Philippines!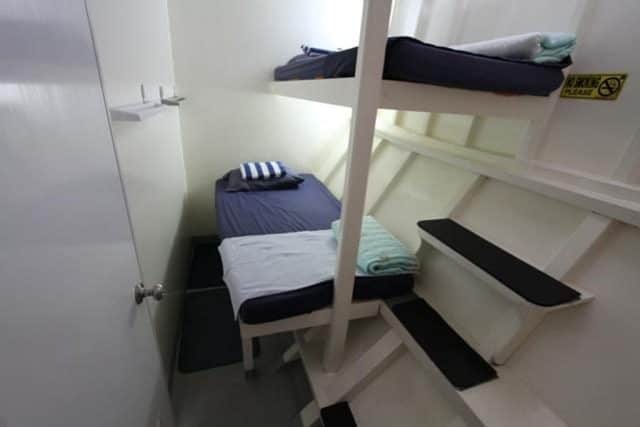 .
Rags 2 On-board Facilities
The main communal area on the Rags II is definitely the combined lounge and dining area. Indeed, the room is spacious and provides a comfortable dining area as well as a salon with entertainment system. The chef prepares a mix of western and Philippino dishes from scratch and often with the catch of the day! Furthermore, the outside's sundeck located at the front of Rags 2 is the picture perfect spot and the ideal place to sunbathe during crossings! You will certainly enjoy the ever changing views of the Philippines and enjoy the night sky!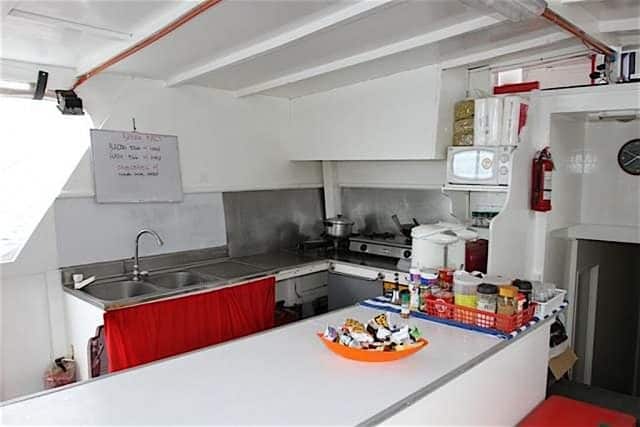 .
Scuba Diving with the Rags II
As diving is the priority on the Rags 2, nothing was spared to make sure it's safe, easy and fun. First, the ship proudly boasts to be equipped with the latest and best navigation and safety technologies. Secondly, they have a spacious and well organized dive deck featuring plenty of space to gear up. There are individual kitting up stations with under bench storage and a centered table ready to use. Finally, the professional dive team on-board will guide you from the Rags 2 to the stunning reefs and back up!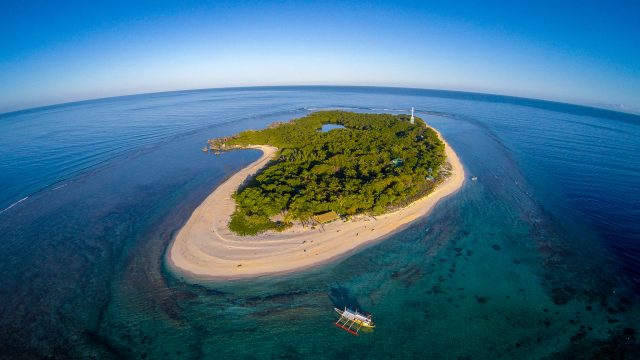 The Apo Reef, as pictured above, is on the itinerary along with El Nido and Coron. The types of dive made possible on the Rags 2 are various; reef dives, wreck diving and even cave or cavern exploration. There sure are options for every diver to be happy in the Philippines and the Rags 2 seems to honour that variety.
---
Please visit the liveaboard's webpage (PDF) for schedules and prices.
Where does this liveaboard dive boat go?
Check out the fabulous places where this dive boat travels to.
Note: some destinations may not be listed below, please enquire for more details.

Other Liveaboard Reviews in Philippines
Dive spots reviews in Philippines