If you have dived in Myanmar (Burma) before, please share your experiences: Dive spots you would recommend, which Dive Center you used, Fishes & Diving, Visibility, Currents, etc. Please post your comments in the section below, by doing so you will help fellow divers to plan their next trip


Southeast Asia is a very popular area in the scuba diving world, but when it comes to Myanmar it's easy to say that the country has been rather discreet in the diving industry. Indeed, the country's waters have only been accessible and dived for a few decades. In fact,  the country that was once known as Burma has only started being on the international tourism map from 1997.
Therefore, Myanmar has plenty of scuba diving sites to discover and is definitely of the most untouched diving destinations in the world. If you have heard of diving in Myanmar, you've probably heard of the Mergui Archipelago and the Burma Banks. Undeniably, these are the most famous dive sites of Myanmar, but the country has much more to offer. This page proposes a detailed overview of diving in Myanmar so you can discover all the water fun behind this beautiful and culturally rich country.
In this page you will find more detailed information about scuba diving in Myanmar (Burma).
Photos Myanmar (Burma)
Best Dive Review
Myanmar has over 800 offshore islands that we know as the Mergui archipelago. Indeed, the group of island spreads on the southern coast of the country, as you can see on the map below. Plus, the Burma Banks, located further in the open ocean, are submerged mountains that are coming back to life after an episode of overfishing (this is written mid-2019). Moreover, it is said that new dive sites are being discovered every year as the area is explored.
Diving the Mergui Archipelago guarantees a colorful and vibrant experience. Indeed, most of this island chain has yet to be discovered, which means you will find both a variety and a certain density of marine life in the area. The limestone and granite rocks islands flow down the west coast of the Malay peninsula and offer a rugged underwater landscape. Overhangs, caves, and swim-throughs are everywhere, giving way to a lot of fun for the scuba divers. Moreover, if you've heard of "the best dive site of Myanmar", then you know about Black Rock. Indeed, the site attracts an impressive array of species such as the manta, mobula and eagle rays, many sharks, pufferfishes, sea snakes, eels, and much more.
The Burma Banks, located closer to Phuket, Thailand, are Myanmar's gem, hidden under the water surface. Indeed, the seamounts that start at over 350 meters come up to reach recreational diving depth and up to about 15 meters below the surface. Surrounded by deep water, the banks have mostly bigger marine life, but there's also plenty of fish circling around the corals. Also, it's a rarely visited destination because it is remote and also because the dives being open ocean ones, have unpredictable conditions.
The video below gives an overview of the beauty of Mergui (Myek) Archipelago!
How to dive Myanmar (Burma)?
Scuba diving in Myanmar is mostly done from liveaboard diving cruises. In fact, there are very few boats visiting Myanmar's best dive sites, but those that do offer a great and unique experience.
Furthermore, it's important to know that the Myanmar liveaboards mostly leave from Thailand since the Mergui Archipelago is closer to Phuket than to Myanmar's coast. Also, the Myanmar liveaboards are often boats that offer diving cruises to the Similan Islands, or other sites in Thai waters.
Best time to dive in Myanmar (Burma)
The official scuba diving season in Myanmar goes from October to May. That being said, this is a large time window and, especially for open ocean dive sites, bad weather and stormy seas can lead to dives being postponed. Thus, the safest and very best time to scuba dive in Myanmar is during the months of December, January, February, March and April.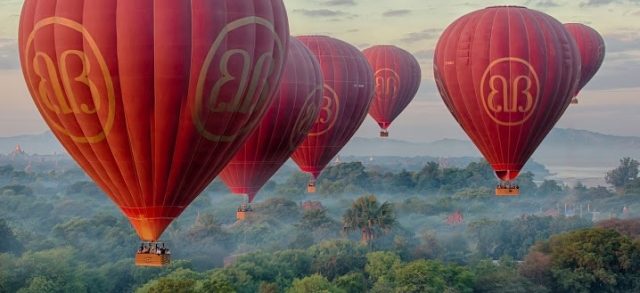 Top liveaboards in Myanmar (Burma) according to divers reviews
Dive courses
The remoteness of Myanmar's scuba diving sites makes it the perfect destination for the confirmed and experienced diver that wants to discover new places. In fact, Myanmar is rather not a good pick for beginner divers since the conditions can be unpredictable and sites are mostly open ocean.
That being said, the neighboring country of Thailand is famous for its diving schools, just like Indonesia and even the Philippines. Thus, if you are on a South East Asia tour,  it's your chance to get certified and gain experience along the way. Then finish up with some diving in Myanmar once you are confident in your skills!
Scuba Diving conditions
While diving in Myanmar, you will have generally very good visibility. Indeed, it's mostly over 30 meters (100 feet) with the only exception being during plankton blooms. In other words, when the visibility is lower, higher are your chances to cross path with manta rays, whale sharks and other big friends.
The water temperature is mostly between 81°F/27°C and 86°F/30°C throughout the diving season. The recommended wetsuit is between 1mm to 3mm for these water temperatures within recreational diving depths.
Snorkelling in Myanmar (Burma)
Most of Myanmar's dive sites are visited through diving cruises, thus snorkeling is clearly not the highlight here. That being said, if you visit one of Myanmar's offshore islands for a few days, you'll be able to snorkel right from the beach.
Fishes and Coral
You will love that most of Myanmar's dive sites are so remote and undiscovered when you get underwater and witness both a great density and variety of marine life. Indeed, not only will you find lots of pelagic species on the open ocean sites, but also macro creatures to look for on coral formations.
Shark lovers will be happy to know they might cross paths with oceanic white and black tips sharks, nurse sharks, grey oceanic sharks, and even leopard sharks. Of course, the gentle giant, whale shark, is also spotted on some sites during the plankton season between February and May.
Diving Safety
If you are planning an upcoming dive trip or travelling to Myanmar (Burma), it is a really good idea to invest in travel insurance for scuba diving, because you never know what could happen and when you might need it (because accidents do happen!). I recommend this diving insurance as they offer worldwide coverage and focus on providing scuba divers a quality insurance and medical assistance service.
Overall, scuba diving in Myanmar will please the experienced diver (all levels) and allow for new discoveries in an underwater world where the big meet the small, all in density and variety!
Travel Guide
Now that you know all about the underwater world, you might want to start planning your scuba holiday! Check out our Myanmar (Burma) Travel Review for information about how to get there, activities and excursions, where to stay, and more.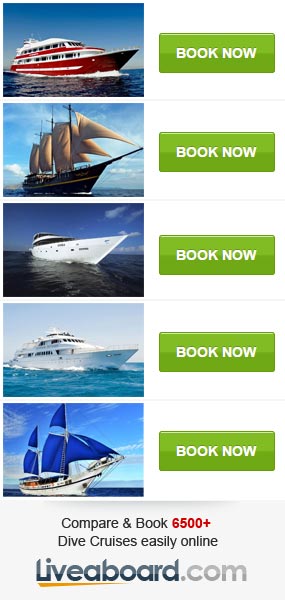 Diving Reviews for this region
Dive spots reviews in Myanmar (Burma)
No dive sites reviews found
Liveaboard Reviews in Myanmar (Burma)
Diving centers in Myanmar (Burma)