Cost
You will not find cheaper!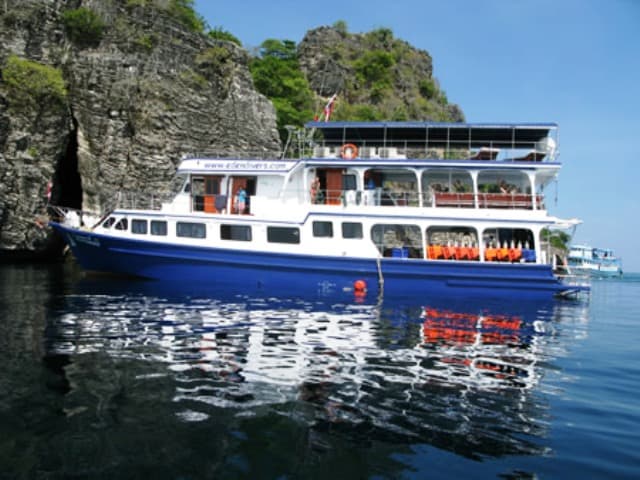 The MV Sea of Fantasy is a 27 meter long motorised yacht which explores the best dive sites of the Similan Islands !
MV Sea of Fantasy I dive boat review
The MV Sea of Fantasy I has a total of 8 cabins available, with 6 of these with shared bathrooms. This beauty compensates for the lack of a saloon on board by providing guests with plenty of space to move around, relax and unwind. The spacious dive deck puts a smile on every diver's face- easy access in and out of the water! Guests can also relax and have a chat with their fellow diving buddies on the sundeck or shaded area while lounging on the comfortable seating offered.
You can check the availability and prices for this Boat here.
To make things even more convenient for the 13 divers who can come on-board, free nitrox is given to qualified divers. Guests can also opt to take PADI certification courses if they so wish.
Divers can dig in on various sumptuous Thai and international dishes served buffet-style in the open-air dining area on the upper deck.
MV Sea of Fantasy I on board facilities and services include:
Motorised dive dinghy
37m² dive deck & platform with fresh water showers & toilets
Camera table and rinse tank
Dive magazines, Fish ID books & games
Water dispenser
Budget Range/Rate: Starts at US$634 for 3 nights tour
Check out our article about the best Liveaboards in the Similan archipelago.
Photo credit: http://www.luna-diving-thailand.com/.  
Customer Reviews
"We went on the Sea of Fantasy years ago (2010) and it was totally random. I only decided to write a review now because I am doing a liveaboard to Raja Ampat and the reviews were such a great help to make decision. So, when I stumbled on the MV Sea of Fantasy I was actually searching for a particular dive shop, I wasn't finding it and then I found Eden divers which operates MV Sea of Fantasy, based in Patong, Phuket. We, girlfriend and I, took a tour and were very impressed so we decided to take a trip on the vessel to the Similan Islands. The boat is spacious with max. of 15 divers and there was still plenty of room. We stayed in en-suite cabin which was roomy enough for two people to be comfortable. Thai crews on the boat were very friendly and helpful, also reasonable number of dive masters and instructors to look after everyone. Captain Werut (Not sure how to spell) was amazing and obviously very experienced in term of cruising and diving the Andaman sea. He advised us for a few tips about diving in the area because we are two new divers. We are planning to go liveaboard again now but in Raja Ampat. We sure would come back on the Sea of Fantasy and strongly advise anyone who wishes to embark for a diving cruise to do so!"
–Abigail & Tyson
"My husband and I had a wonderful time diving in the Similan Islands. I just wanted to say that the boat and diving crews onboard the Sea of Fantasy were totally great, professional, helpful and kept us safe at all time. It has been a highly enjoyable experience and we are very thankful to the crew for it. The SImilans Islands are, indeed, beautiful and the marine life is full or surprise and you cannot get tired of exploring around. Definitely recommending!"
– Lisa and Wayne
Where does this liveaboard dive boat go?
Check out the fabulous places where this dive boat travels to.
Note: some destinations may not be listed below, please enquire for more details.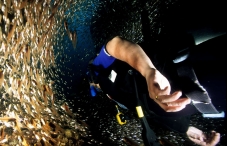 Starting point of many liveaboards to dive the Similan and Surin Islands. Khao Lak has also good local diving sites.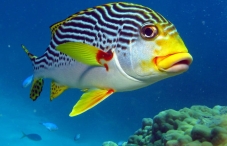 Great Biodiversity and fauna. Excellent chances to spot the giants Manta rays and Whale Sharks. Superb Scenery of tropical islands! Good spot for underwater photography.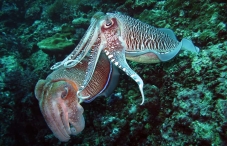 Access to the best diving areas of the Andaman Sea and starting point of many liveaboards to Similans and Surin Islands! Good place for cheap diving courses.
Other Liveaboard Reviews in Khao Lak & Phuket & Similan Islands
Dive spots reviews in Khao Lak & Phuket & Similan Islands