If you have been to Yap & Chuuk (Truk) before, please share your experiences, ideas and feedback (Hotel, Excursions, General Feeling,…) in the comments section below, by doing so you will help fellow travellers to plan their next trip

The Federated States of Micronesia (FSM) are made up of four states: Yap, Chuuk (Truk), Pohnpei and Kosrae. Commonly known as Micronesia, it is a tourist destination that is below the radar of most tourist. The tourism industry is low key and integrated into the country. Locals have adapted their culture to outside influences only a little, making Micronesia a very unique travel destination. In fact, the majority of tourism to the islands of Micronesia is related to the scuba diving industry.
In this page you will find practical information to plan a scuba diving trip to Yap & Chuuk (Truk):
Yap & Chuuk (Truk) Photos
Where to stay?
The accommodation choices in Micronesia might appear limited as the different states are not major tourist destinations. The islands of Yap and Chuuk are were the tourism infrastructures are the most developed. They each have few hotels and pretty much no other accommodation options such as hostels or Bed & Breakfast.
Activities and excursions in Yap & Chuuk (Truk)
Culture based activities are very popular on Yap.
Hiking on ancient stone paths
Riding in a hand-carved canoe and learning about the ancient art of celestial navigation
Visiting traditional men's, women's and community houses to learn about time-honored building techniques and village customs from a chief
Attending a dance that is hundreds of years old and tells the stories of times long before the first colonization in the sixteenth century.
Unlike many tourist destinations that put on cheesey shows for tourist, the events you see here are designed to pass the culture of the Yap people to their next generation. Everything is authentic.
If you are visiting Chuuk, about the only thing to do is scuba dive.
Best time to visit Yap & Chuuk (Truk)
The Federated States of Micronesia is a year round destination as weather doesn't vary much and stays comfortable all year. Yap and Chuuk tend to have more rain starting in May and going till Novembre/December. However, the impact of the rains vary between the destinations. Also, many destinations within the FSM will have calmer seas during the rainy season. Typhoons can happen in the area during the rainy season but are rather rare.
Health and Safety
The FSM's health care system is run by the government. The travelers will find a number of local clinics to take care of normal medical needs. Plus, each state has a hospital, and both Yap and Chuuk have decompression chambers. While the hospitals may not be to international standards, the facilities are good and the doctors well trained.
FSM has an overall low crime rate and is generally safe. Normal precautions should be taken.
!!! // Please note that the standards of dress are different in Micronesia. Traditionally you will see women topless. This is still the norm in ceremonies and for those wearing traditional clothing. However, tradition also dictates that the legs should be covered. Both men and women should avoid wearing very short shorts, and women should cover from the knees up. Wearing a bathing suit on a boat or beach is acceptable however a modest cover up should be worn away from the water.
If you are planning an upcoming dive trip or travelling to Yap & Chuuk (Truk), it is a really good idea to invest in travel insurance for scuba diving, because you never know what could happen and when you might need it (because accidents do happen!). I recommend this diving insurance as they offer worldwide coverage and focus on providing scuba divers a quality insurance and medical assistance service.
Where is Yap & Chuuk (Truk) located in the world?
Micronesia is a sub region of the Pacific Ocean with over 2100 islands, and is located east of the Philippines and 2,500 miles southwest of Hawaii. Micronesia has four main island groups; the Caroline Islands, the Gilbert Islands, the Mariana Islands, and the Marshall Islands.
The Caroline Islands is the largest group of islands and is home to the Federated States of Micronesia (FSM) and Palau. The archipelago is 1700 miles (2740 km) wide with Palau in the west and Kosrae the easternmost point. In total, there are 607 islands that make up the Federated states of Micronesia.  Most of the islands are uninhabited and those that are inhabited are at a standard of living much different then the western world. Most people whom have been luck enough to travel or scuba dive in Micronesia will agree that it is one of the most remote and most beautiful places on earth.
How to get to Yap & Chuuk (Truk)?
Every state of the Federated States of Micronesia has it's own airport. The airport codes are: Pohnpei – PNI, Kosrae – KSA, Chuuk – TKK, Yap – YAP.
United Airlines is the provider of air service between the islands with onward connections to Guam, which has connections to many Asian countries. Travel time to major Asian cities ranges from 3.5 to 4.5 hours depending of the country. Japan, Korea, Philippines, Hong Kong, China and Taiwan are a few examples. Guam is also connected with a direct 7 hours flight to Hawaii. Airlines providing service to Guam includes United Airlines, Delta Airlines, Japan Airlines, China Airlines, Philippine Airlines and Korean Air.
Do I need a visa for Yap & Chuuk (Truk)?
Visitors staying 30 days or less are required to have a passport, a completed FSM Immigration Arrival and Departure Record (obtained on the plane) and a proof of outward travel.
Visitors wishing to stay longer than 30 days, up to an additional 60 days, can apply for an entry permit at the airport. If the entry is for reasons other than a visitor, such as business or study, the entry permit must be obtained and approved prior to travel.
Citizens of the United States, Marshall Islands and Palau are allowed entry for up to a year.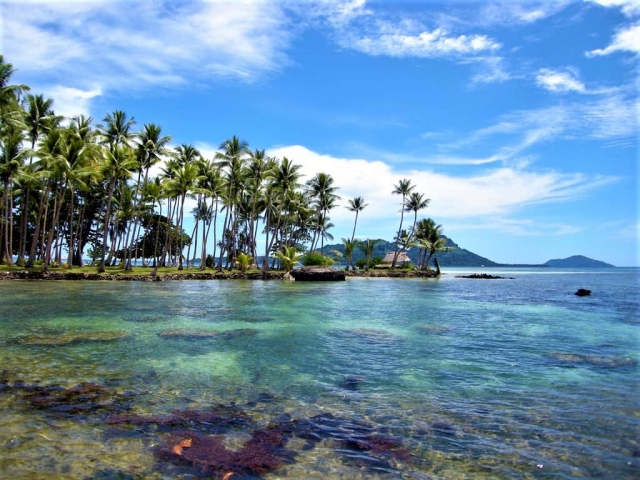 Getting Around
United Airlines has an island hopper plane that flies four times a week connecting the States with each other as well as to Guam. The distance between the different main islands makes travelling by boat a challenge, and no commercial ferry service is available.
The two major travel destinations are Yap and Chuuk. Visitors can rent cars at the airport on those two islands. However, the cost of taking a taxi is low with the average fare being only $1 for a short route in the city. It is easy to join the locals on the bus, but otherwise, many travelers will simply walk to places.
If you want to explore a bit more than by the ocean side, and discover a rich ancient culture, Yap is the best for you. It also is a great choices if you're up for some great scuba diving or snorkeling. As for Chuuk, also known a Truk, it's mostly wreck enthusiast and serious scuba divers that head there as it's definitely the main activity.
Scuba diving
You will find all information about sea life, best time to visit, top dive spots, etc. in our review: Yap & Chuuk (Truk) Diving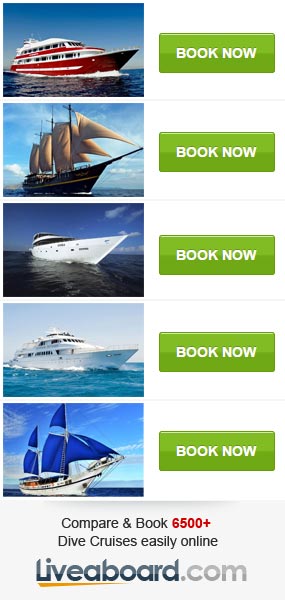 Diving Reviews for this region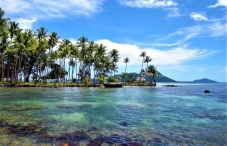 Yap for the Manta Rays or Chuuk for the shipwrecks? So hard too choose!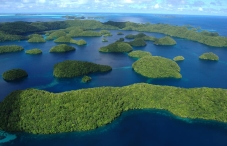 Palau is within the coral triangle and is one of the "Seven Underseas Wonders of the World".
Liveaboard Reviews in Micronesia & Truk Lagoon & Yap and Chuuk
Cruise ship Reviews in Micronesia & Truk Lagoon & Yap and Chuuk