Cost
Simply the best of everything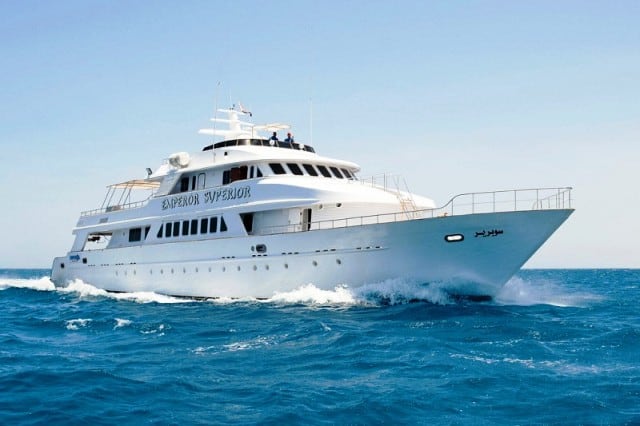 From her name alone, this impressive liveaboard measuring 37 meters and cruising on a top speed of 15 knots, is indeed superior among all the liveaboards sailing in the waters of the Red Sea, Egypt.
MY Emperor Superior dive boat review
MY Emperor Superior is an excellent Red Sea liveaboard.
This diving boat is especially designed to accommodate 20 divers, without compromising luxury and efficiency. There are two sundecks and a dive deck with platform, equipped with 2 access ladders, hot water showers, toilets & charge points for electrical equipment. Plus a hot tub is available to soothe those aching muscles while chatting with fellow divers!
You can check the availability and prices for this boat here.
Each of the air-conditioned 12 cabins have their own en-suite bathrooms. For added comfort and lighter luggage, each guest receives two towels and comfy bathrobe upon arrival on the boat, along with toiletries and other amenities. This beautiful boat is refurbished annually to continually improve service to guests on board!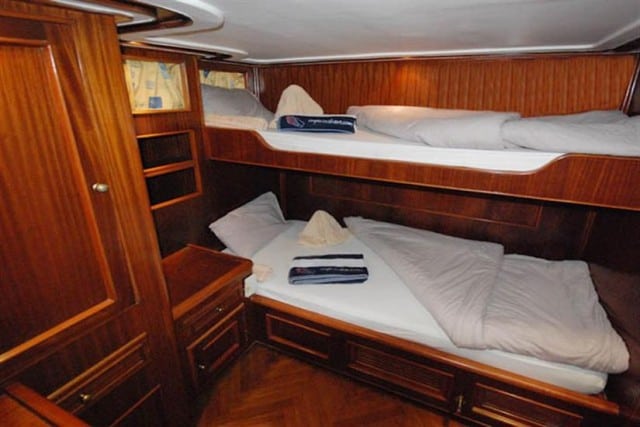 The dining and salon areas are extremely spacious and are well equipped with the latest multimedia entertainment.
To allow divers to be connected to the online world, this liveaboard also offers free Wi-Fi, as long as signal is available.
Outstanding menus prepared by the great chef on board consists of tasty international, Italian and local delicacies, which are served buffet style in the beautiful restaurant on the main deck. Expect comfort, quality service and luxurious liveaboard experience on board the Emperor Superior!
On board facilities and services review:
2 motorised dive dinghies
Camera table and separate rinse tank for cameras
Restaurant area with well-stocked bar
Library with movies, magazines, novels and fish ID books
Computer, B&W printer & CD burner
36m² shaded area with bar
Water dispenser
Emergency laundry
Budget Range/Rate: Starts at US$ 1,009 for 7 nights tour
Where does this liveaboard dive boat go?
Check out the fabulous places where this dive boat travels to.
Note: some destinations may not be listed below, please enquire for more details.
Other Liveaboard Reviews in Red Sea & Sharm El Sheikh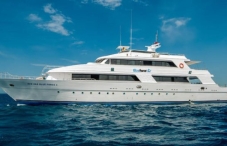 The 40 meters Blue Force 3 is a luxury l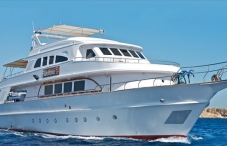 The 28 meters Blue Force 2 liveaboard of
Dive spots reviews in Red Sea & Sharm El Sheikh