Cost
Expensive, and Luxury!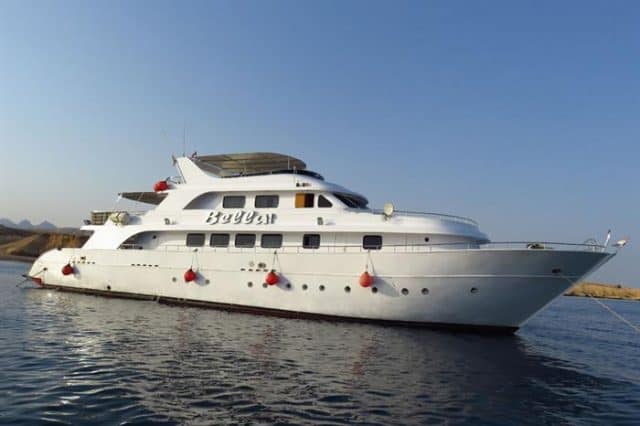 Bella dive boat review
The Bella is a liveaboard exploring the Red Sea, in Egypt. Indeed, the 38 meters liveaboard is based in Sharm El Sheikh and runs various diving cruise itineraries from there.
.
The cabins
The Bella can welcomes up to 20 passengers on each scuba diving trips she takes. The boat has 10 cabins total, with 8 of them being twin shared rooms, and 2 being either a master suite, or standard double bed room. Plus, every cabin is air-conditioned, featuring a private bathroom as well as storage space. Also, nice extras are added like daily fresh towels and bathrobes.
Visit this page to view prices & schedules for this boat.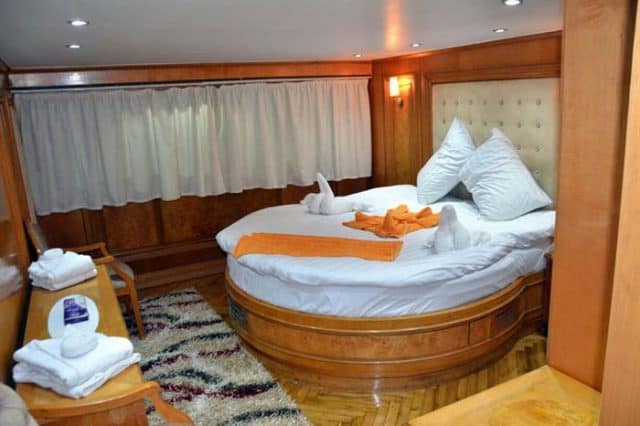 .
Bella's on-board facilities
The Bella offers roomy social areas, where the 20 divers can meet altogether, but also spacious enough so everyone can get a sens of privacy at times. The indoor lounge features lots of couches, and a complete entertainment system. Also, the dining room proposes a buffet station, as well as a drink counter for your self-service.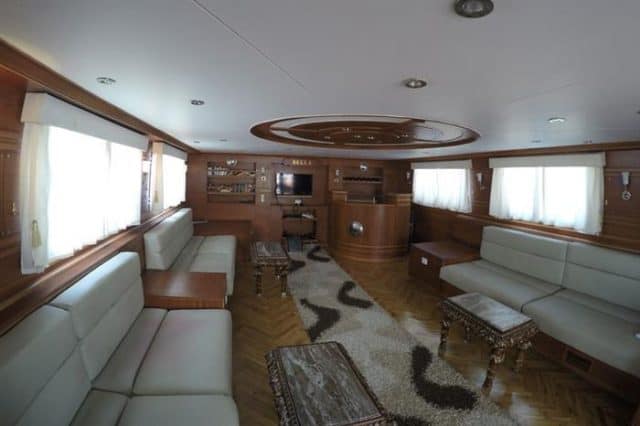 .
Furthermore, the main outdoor area where to hang out between your Red Sea dives is definitely the top sundeck. The solarium is partially shaded, so you can both chill in the shade or sunbathe. Plus, the upper deck also has a shaded salon area.
.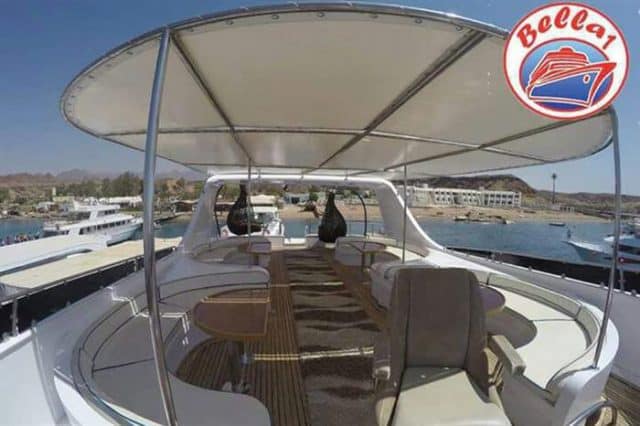 .
Scuba diving with the Bella
The Bella displays a spacious dive deck with all the diving related necessities. Indeed, you will have plenty of space to get your gear on, storage space, and rinse tanks. Plus, underwater photographers will be happy to find a dry spot with a camera table for their use. The dive platform at the very aft facilitates water entries & exits.
Moreover, the Bella's itineraries on the Red Sea range from 7 night full cruise to the north, or shorter 4 nights trip. The routes availability varies during the year, please check the current schedule for more information.
---
Price starts at 984$US for 8 days / 7 nights 
Where does this liveaboard dive boat go?
Check out the fabulous places where this dive boat travels to.
Note: some destinations may not be listed below, please enquire for more details.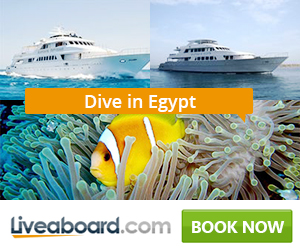 Other Liveaboard Reviews in Red Sea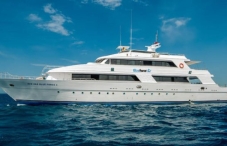 The 40 meters Blue Force 3 is a luxury l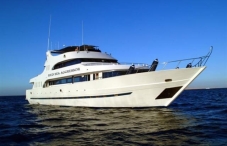 Internationally renowned liveaboard oper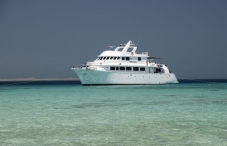 The 30 meters Lighthouse Miracle 1 livea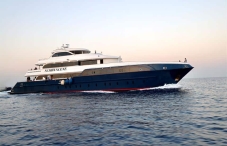 The All Star Scuba Scene Liveaboard is a
Dive spots reviews in Red Sea