If you have been to Red Sea before, please share your experiences, ideas and feedback (Hotel, Excursions, General Feeling,…) in the comments section below, by doing so you will help fellow travellers to plan their next trip

The Red Sea is the main scuba diving destination for Europeans. It is cheap, accessible on a short flight trip and offers some of the best diving in the World all year round. Indeed, Red Sea and in particular Egypt has become the scuba diving School of Europe with cheap all inclusive packages.
There are several very popular spots such as Sharm El Sheikh, Hurghada and Dahab in the North Red Sea. In addition, for the last few years new destinations further south such as Marsa Alam are starting to get increasingly popular for its pristine reefs, prolific fish life and encounters with rare marine creatures such as Dolphins, Dugongs and Oceanic Sharks.
Egypt has many advantages when choosing where to dive next:
Cheap Flights and all inclusive packages from Europe
Great for beginner Scuba divers as well as experienced divers
Amazing historical wrecks like the world famous Thistlegorm
Great tourist infrastructures
Possibility to mix your diving trip with cultural visits of the Nil Valley
Year round scuba diving and snorkelling destination
However, as the main destinations are very popular, don't expect to be alone underwater! The best dive sites are often crowded and in many places the coral has been damaged. If you are looking for quieter dive spots, maybe head South to places like Marsa Alam or to take a Liveaboard for a few days.
In this page you will find practical information to plan a scuba diving trip to Red Sea:
Where to stay?
I usually use this website to book in advance my hotels in Red Sea as they usually have the lowest rates I find. I like it because it's free to cancel and change the dates.
Accommodation in Egypt is mostly resorts and large hotels. There are very few people visiting Egypt on their own and the majority come via all inclusive packages where the resort is already chosen. It is hard to find budget accommodation for backpackers. However, Dahab is the exception and most of the travellers come here without any pre-booked tours and you can find many guesthouses and cheap hostels to stay.
Best time to visit Red Sea
The weather is sunny and dry all year round in Egypt.
The winter is warm with air temperatures ranging from 20°C to 25°C. However the water can get quite cold during this season!
The summer as you can imagine is very hot and you can expect temperatures ranging from 30°C to 45°C! The water is much warmer around this time and reaches about 28°C.
During Autumn and Spring you can expect in between these extremes and it is for many people the best season to visit Egypt and to dive the Red Sea!
Hot Tip
Always take warm clothes with you too as the days can be really hot but the nights can cool down a lot.
If you want more detailed information about the weather and the temperatures in the destinations, please visit the dedicated pages.
Health and Safety
Health
There are no mandatory vaccinations for Egypt. To prevent any stomach problems, drink only bottled water and avoid ice creams, ice and eat only peeled fruits and vegetables. Be also very cautious with the sun when relaxing on the beach or snorkelling as getting sunburnt can be very painful!
Safety
There have been bombings and terrorist attacks in the last few years in Luxor, Cairo and Sharm El Sheikh but things seem to be stable. The recent Egyptian revolution has also been violent but not against tourists. It is advised to check the latest information about the situation before your trip. However, Egyptians are mostly very friendly and Egypt is generally a safe country to travel. Women travellers have to be extra careful as sometimes certain locals can cross the line and be harassing.
Photo Credit: http://www.flickr.com/photos/dalbera/2080383852/
If you are planning an upcoming dive trip or travelling to Red Sea, it is a really good idea to invest in travel insurance for scuba diving, because you never know what could happen and when you might need it (because accidents do happen!). I recommend this diving insurance as they offer worldwide coverage and focus on providing scuba divers a quality insurance and medical assistance service.
Where is Red Sea located in the world?
See the map below.
Red Sea Map
How to get to Red Sea?
The best way to reach Egypt is by plane from Europe. There are many companies serving Egypt's main destinations. The cost of the flight is generally included in the all inclusive holyday package. The main international airports to explore the Red Sea are the Sharm El Sheikh, Hurghada and the smaller airport or Marsa Alam.
Another option is to fly to Cairo and then to take a second short flight with Egypt Air.
Do I need a visa for Red Sea?
You need an Entry Visa to enter Egypt. You can purchase it at the Sharm El Sheikh Airport or the Hurghada Airport or the Marsa Alam Airport for $25USD, which is valid for 40 days.
However, if you stay in Sinai (Sharm, Dahab), there is a 14 day Sinai Permit that you get for free at the Sharm El Sheikh International Airport when you get out of the plane.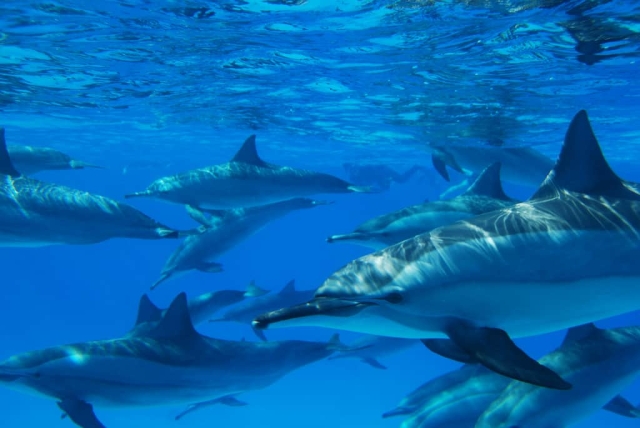 Getting Around
The tourists don't generally travel by themselves throughout Egypt. However if you want to, you can take buses between the main cities or rent a taxi for a long ride. It is the case for example if you want to reach Dahab, you have to take the bus at the Sharm Airport. If you want to go from Sharm El Sheikh to Hurghada, there is a ferry running between the two cities.
Once you are in your city, you can either use Taxis or Mini Vans to get around. Be careful as taxi drivers tend to fool tourists and overprice the rides. So always bargain before or ask to use the meter before jumping in the taxi. Mini Vans, which are mostly used by Egyptians, are much cheaper but you have to know where you are going.
Red Sea Photos
Scuba diving
You will find all information about sea life, best time to visit, top dive spots, etc. in our review: Red Sea Diving

Diving Reviews for this region
Liveaboard Reviews in Red Sea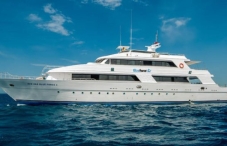 The 40 meters Blue Force 3 is a luxury l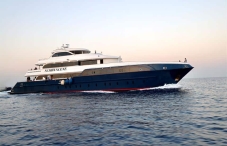 The All Star Scuba Scene Liveaboard is a
Cruise ship Reviews in Red Sea