Cost
Expensive, and Luxury!
C-Echo 2 dive boat review
The C-Echo II is a 36 meters liveaboard sailing the Red Sea. Indeed, the spacious motor yacht was renovated in 2012 and offers cruises on many routes, covering the entire Egyptian Red Sea.
.
Boat Cabins & Layout
The C-Echo 2 can comfortably welcome up to 26 guests on-board each voyage. Indeed, with plenty of cabins, which are spread over the lower and upper decks, every diver will have a sense of intimacy. Specifically, there are 10 cabins located on the lower deck, each features twin-beds and regular windows. On the upper deck, you'll find 2 twin cabins and 1 king suite, all with huge sea view windows.
Visit this page to compare liveaboard & prices on the Red Sea!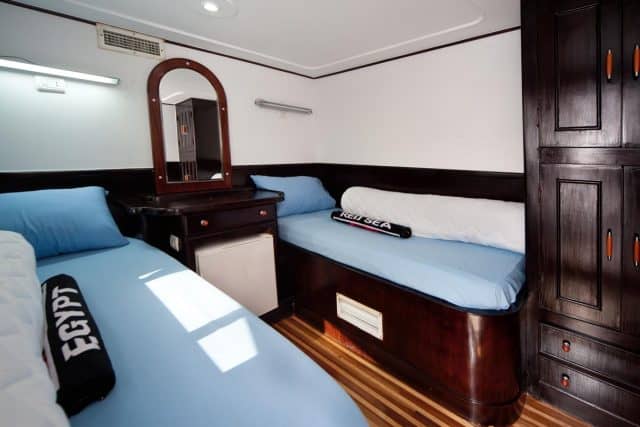 .
C-Echo II's On-board Facilities
The spacious yacht features an all air-conditioned interior and plenty of communal areas for divers to hang out between dives. Moreover, the main salon and dining area displays cozy couches and plenty of seating space. Plus, there's a complete entertainment system with flat screen television.
.
Furthermore, as you step outside you will find great open-air areas where to chill out and enjoy the view of the Red Sea. The spacious upper deck lounge area features bean bags and couches as well as a bar where you can get a delicious cocktail in the evening. Plus, the top deck is home to a big sundeck, displaying bench seating and day beds.
.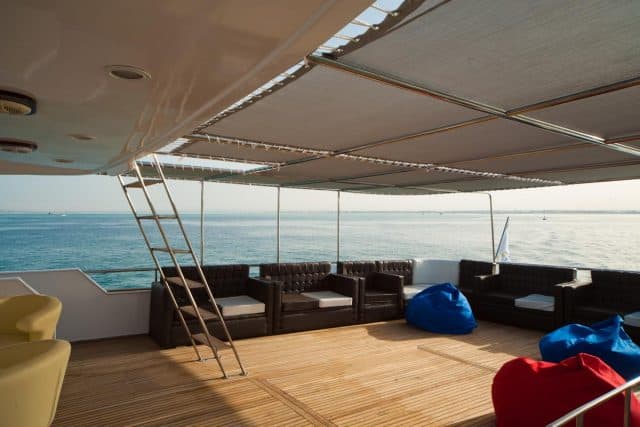 .
Scuba Diving with the C-Echo II
The C-Echo 2 is part of the Arafaline Safari Fleet which has been around the Red Sea since 2003. The C-Echo I is the smaller sistership of this yacht! Indeed, the C-Echo 1 welcomes only 24 divers for a length of 31 meters.  Also, both vessels can cruise the many itineraries offered by Arafaline which are mostly, North, South, Brother's, St-John and Deep South.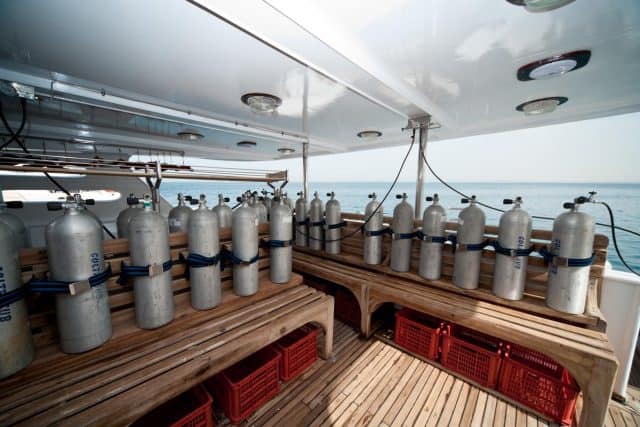 Furthermore, the dive deck and dive platform of the C-Echo 2 are conveniently organized and quite spacious. Also, the mother ship is assisted by two diving tenders, getting you straight to the action packed waters. The professional dive team of guides and instructors will guide you  through some awesome scuba diving!
---
Please visit the vessel's webpage to view schedules and prices. 
.
Where does this liveaboard dive boat go?
Check out the fabulous places where this dive boat travels to.
Note: some destinations may not be listed below, please enquire for more details.

Other Liveaboard Reviews in Red Sea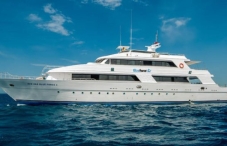 The 40 meters Blue Force 3 is a luxury l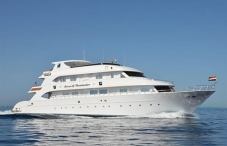 The Red Sea is a well-known diving desti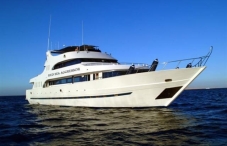 Internationally renowned liveaboard oper
Dive spots reviews in Red Sea