Cost
Expensive, and Luxury!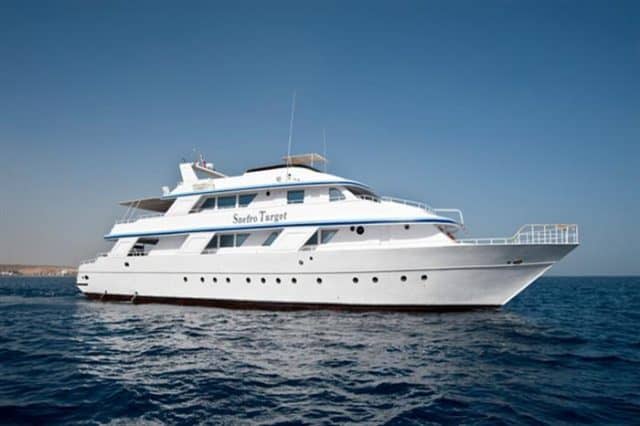 MV Snefro Target dive boat review
The 37 meters Snefro Target liveaboard is a proud member of the King Snefro Fleet. The dive boat owns both licenses required to dive on the Red Sea, granting you access to the entire sea. Indeed, it's the only of the luxury King Snefro boat that holds the full license.
.
Boat Cabins & Layout
The Snefro Target can welcome up to 20 guests in 10 comfortable cabins. Each cabins is air-conditioned and comes with an en-suite bathroom, a central music system, plenty of storage space and a safety box. Specifically, there are 7 twin cabins located on the lower deck, then 1 master cabin is on the main deck and 2 double cabins on the upper deck.
You can check the latest schedule & prices for this liveaboard here.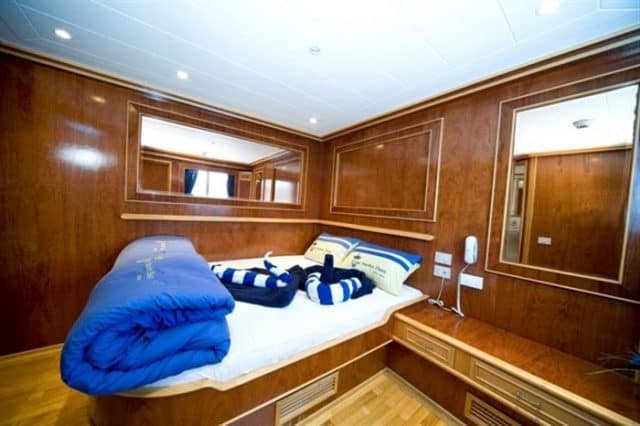 .
Snefro Target's On-board Facilities
The dive vessel has many great social areas where you can hang out between the dives. First, the main deck is home to a massive dining area combined with a lounging space. Of course, there is a television and full entertainment media system. Moreover, there's a second lounge on the upper deck, also equipped with quality audio and video system.
.
Furthermore, if you step outside from the indoor lounge, you'll find a third lounge outside! Indeed, it's nestled in a shaded spot, offers a great view and has a bar! Moreover, there's a small sundeck area at the bow on the same upper deck. The view is simply breath-taking from there, enjoy the sea breeze and shot a few pictures!
.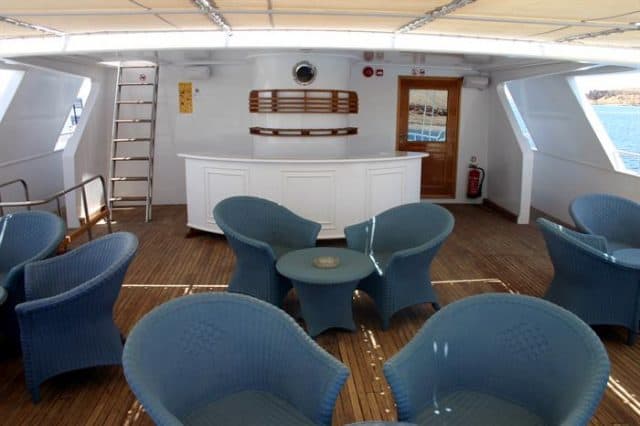 .
Finally, if you walk a few more stairs upward, you'll find a full size sun deck on the very top. Indeed, it comes with plenty of seating space as well as loungers and a 360 degrees view! The Red Sea sure looks good from up there! Either to sun bathe or watch a starry sky at night, it's the ideal spot!
.
Vessel Layout
The Snefro Target is much like her sister vessel, the Snefro Love. Indeed, they are practically twins. According to the fleet's page, they can be interchanging vessels on some itinerary if special request, example for a charter group!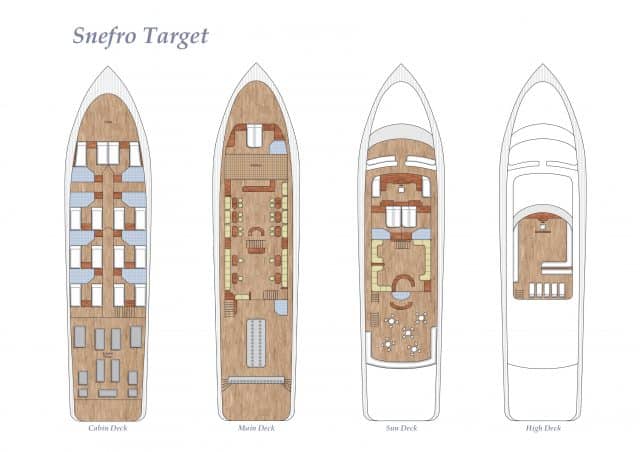 .
Scuba Diving with the Snefro Target
The whole diving operation is very well organized on the Snefro Target. Indeed, with a sizable dive deck and dive platform plus experienced dive guides, it's all set for a great trip!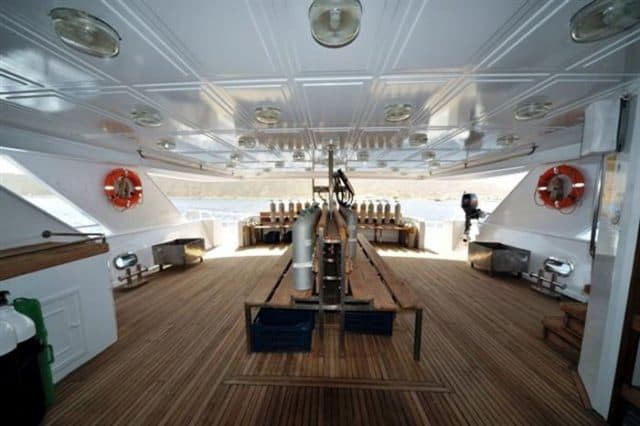 The dive deck was thought for divers and is indeed very spacious and offers plenty of storage and space to gear up. Also, there are fresh water shower and bathrooms right by the scuba diving deck.
Another big must of choosing the Snefro Target for your scuba diving safari is that if you are certified, Nitrox is free of charge! Isn't it just perfect?
---
Price Starts at 840$US – 8 days / 7 nights – Sinai Classic
***More itineraries available!***
Where does this liveaboard dive boat go?
Check out the fabulous places where this dive boat travels to.
Note: some destinations may not be listed below, please enquire for more details.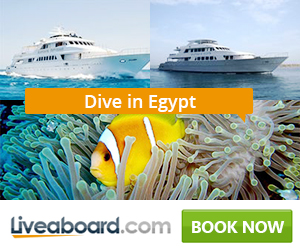 Other Liveaboard Reviews in Red Sea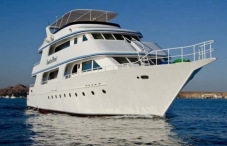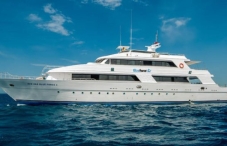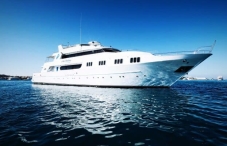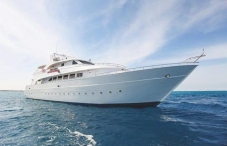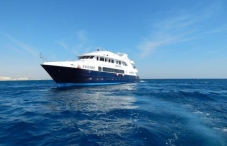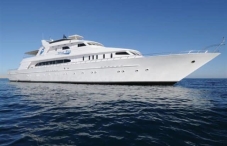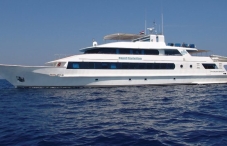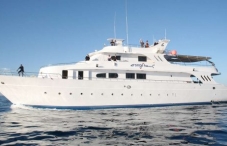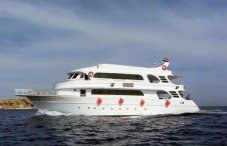 Dive spots reviews in Red Sea