If you have been to Australia before, please share your experiences, ideas and feedback (Hotel, Excursions, General Feeling,…) in the comments section below, by doing so you will help fellow travellers to plan their next trip

In this page you will find practical information to plan a scuba diving trip to Australia:
Australia Photos
Australia is a very popular travelling destination for backpacker and family holidays. Travel is easy with many flight companies and buses going to the main touristic attractions.
The contrasting landscapes in Australia are spectacular, ranging from luscious rainforests to dry, sticky deserts. However, be warned that Australia is a HUGE country, at least two times the size of Europe, so it is best to plan your trip well before your departure so that you don't spend your whole time travelling between places!
Australia has many advantages when choosing your next dive destination:
Numerous flights going to Australia from all over the world
Huge diving opportunities
Many wrecks to dive
Amazing local fauna to discover
Great tourist infrastructures
Great range of accommodation
Safe place to travel
Year round diving destination
Where to stay?
I usually use this website to book in advance my hotels in Australia as they usually have the lowest rates I find. I like it because it's free to cancel and change the dates.
Australia is full of Backpacker tourists and thus has a wide range of accommodation to offer. For low budget travellers, there are many hostels, camping sites and caravan parks. For higher budgets and those that prefer a bit of luxury, there is a whole range of hotels to suit all tastes, with very luxurious resorts in destinations like Port Douglas.
Australia is not as cheap as certain other countries in South Asia like Indonesia, Malaysia or Thailand but it is still an affordable diving and travelling destination.
Best time to visit Australia
Australia is really huge and has several different climates:
Winter runs from April to September with dry, sunny and warm weather. However the wind can be blowing quite strong. The Summer season is from October to May with the monsoon running from January to March but the heavy rains usually don't last for more than 2 hours and brings sunny days!
The North, home to the Great Barrier Reef, has a tropical climate with hot and semi-humid weather.
The South has a temperate climate similar to Western Europe and North America with weather depending on the season. Generally quite cold weather in Winter (June to August), Warm to hot weather in Summer (December to February) and somewhere in between during Spring (September to November) and Autumn (March to May).
The West coast, location of the Ningaloo Reef, has dry and hot weather all year round.
Please visit the destination pages for more detailed information on weather.
Health and Safety
There are no vaccinations required to enter Australia. It is a safe country to travel but as with everywhere, be careful in big cities and use common sense to keep yourself safe.
In Australia, the danger comes more from the wildlife and so always be wary of Snakes, Spiders and Crocodiles! If travelling in the Outback, always bring sufficient Water (About 5 L per person per day) and tell people where you are going. Remember that some parts of Australia is a desert.
Photo Credit: http://www.flickr.com/photos/ernieski/426596592/
If you are planning an upcoming dive trip or travelling to Australia, it is a really good idea to invest in travel insurance for scuba diving, because you never know what could happen and when you might need it (because accidents do happen!). I recommend this diving insurance as they offer worldwide coverage and focus on providing scuba divers a quality insurance and medical assistance service.
Where is Australia located in the world?
See the map below.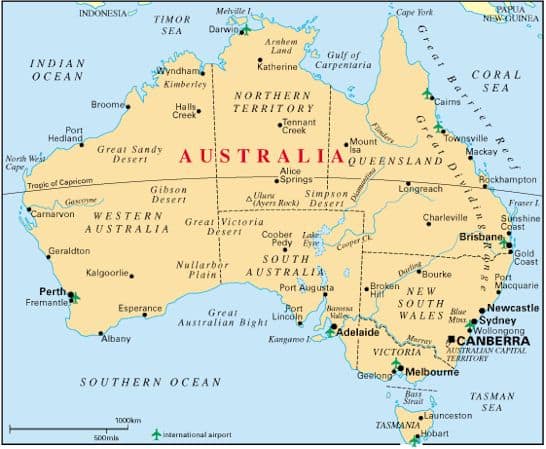 How to get to Australia?
The best, and almost only way, to reach Australia is by plane.
Plane
Australia is rather far from everything (except if you are in New Zealand!) and you should expect long flight durations before reaching this superb country. However, Australia has excellent connections to many countries and you should find cheap flight tickets if you book well in advance.
The main International Airports in Australia are Sydney and Melbourne. However, if you are coming to Australia to dive the Great Barrier Reef you would be better off booking a flight directly to Cairns. Other International Airports include Perth, Darwin, Brisbane and Adelaide.
You can easily reach Australia from Bangkok, Hong Kong, Singapore, Jakarta, Bali, Kuala Lumpur, Auckland, Hawaii and Los Angeles. Most of the flights from Europe have a stopover in Kuala Lumpur or Singapore.
Hot Tip
There is not really a High Season or Low season as such in Australia but Christmas is generally a busy period. The Australian summer months are generally busier than the Winter months so do book ahead.
Other
It is also possible to get to Australia by boat but there is no commercial tourist boat from Indonesia or Papua New Guinea.
See the specific destination pages for more information on how to reach them.
Do I need a visa for Australia?
You will need a visa to enter Australia. It is easy to get one but you have to request one before your arrival. You have several choices depending on your nationality and the desired length of stay. Most visas are valid for 3 months. You have the choice between the e-visitor, the ETA Visitor, the classical Tourist Visa and the Sponsored Family Visa if you are visiting relatives.
Photo Credit: http://www.flickr.com/photos/cleopold73/2553570276/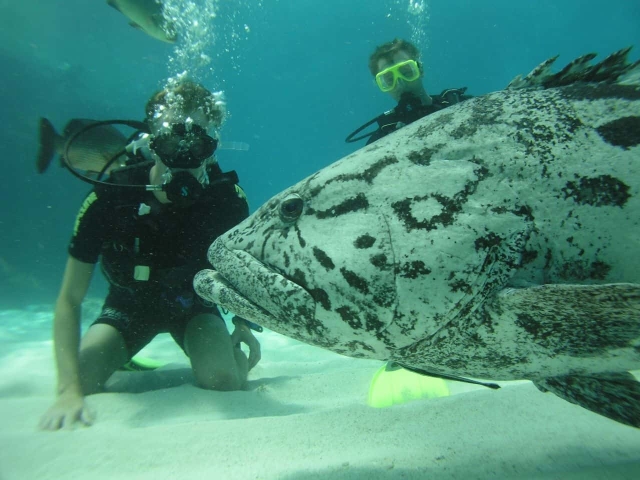 Getting Around
Australia and Queensland in particular are very touristic places and are very easy to travel. You can travel via lots of different ways around the coast. Travelling in the Outback is much more difficult and need careful preparation.
Plane
Distances to cover are huge in Australia and the fastest way to travel is by air. There are numerous reputable companies and due to competition being high among the airlines, you can often find cheap domestic flights within Australia. The main companies are Qantas Airways and the low cost companies Jetstar and Virgin Blue.
There are also numerous smaller companies flying to remote areas in the Outback and to Islands like Hamilton Island in the Whitsundays.
Train
The distances are often important to consider and travel time can be very long. For example, it takes 32 hours just to get from Cairns to Brisbane! Trains are often more comfortable than buses and can be a great way to see the local landscapes.
Bus
The main and national bus company is called Greyhound. They have cheap tickets to several destinations throughout the country. As with the train, travelling time can be long. Special Backpacker buses are also available between the most popular destinations.
Car
You can always easily rent a car when you arrive at an airport or in a city centre. A nice ride can be done on the East Coast from Sydney to Cairns. However it can take days to drive from one place to the next one. Several travellers might want to consider buying a car or a van to travel in remote places such as the Outback and to have the freedom to stop where you like.
Photo Credit: http://www.flickr.com/photos/neilspicys/2348956975/
Scuba diving
You will find all information about sea life, best time to visit, top dive spots, etc. in our review: Australia Diving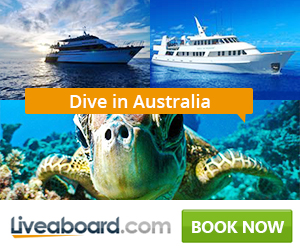 Diving Reviews for this region
Liveaboard Reviews in Australia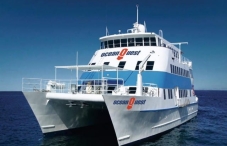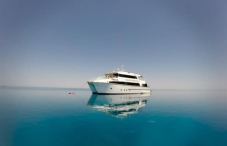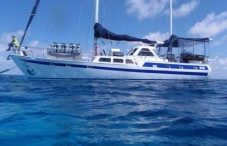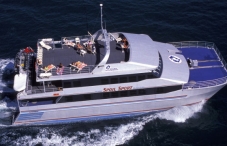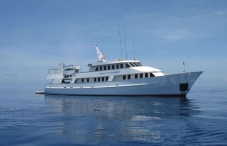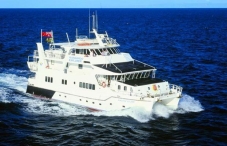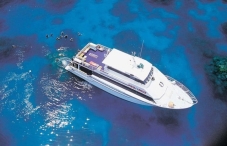 Cruise ship Reviews in Australia